Theeyal is a typical Kerala dish similar to South Indian kulambu. This is included in traditional sadya menu.there are several versions of theeyal according to the regions. The main ingredient is roasted coconut. We will celebrate this Onam with this special theeyal. Without theeyal Onam Sadya will not be completed. This is my sisters recipe,Thiruvalla style of making theeyal. I cooked colocosia with turmeric and salt to remove an enzyme,that causes itching.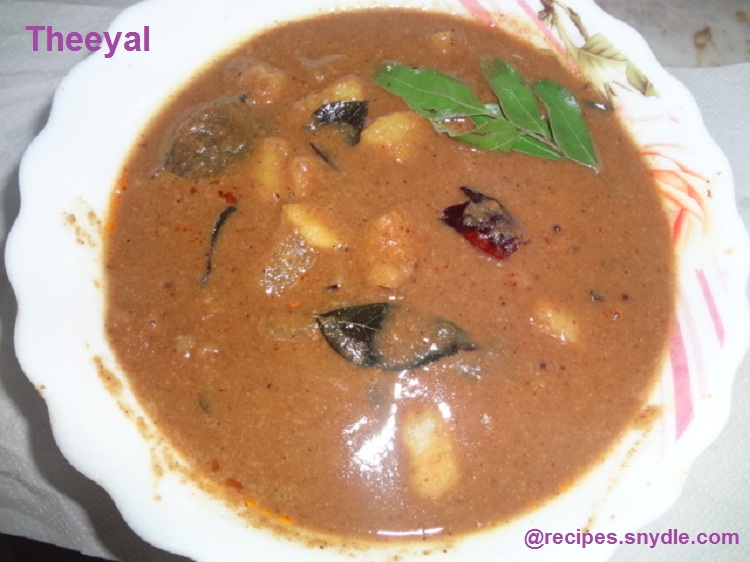 Ingredients
Grated coconut-1 cup
Sambar dhal-1 tbsp (toor dhal)
Asafoetida-1 pinch

Coriander-1 tbsp

Red chilly -6

Turmeric powder-1 tsp

Shallots-10

Tamarind-lemon size

Salt to taste

Coconut oil-2 tbsp

Curry leaves-4 sprigs

Ash guard-2 cups

Colocosia-3 cups

How to Make Kumbalanga Theeyal


Soak tamarind in warm water,strain and keep aside.
Roast coconut, red chilly,coriander, asafoetida and sambar dhal for 3 minutes.
Add  shallots and curry leaves.
When it is slight brown add   turmeric powder.
Roast till  it comes brown. Allow it to cool.
Cook ash guard and colocosia with salt and turmeric powder.
Grind the roasted items into smooth paste.
Add the ground paste and boil for 5 minutes.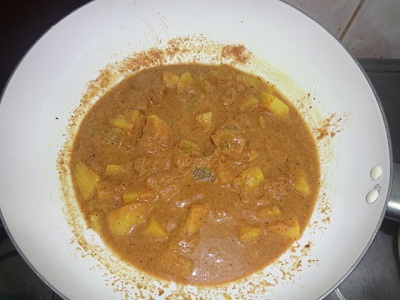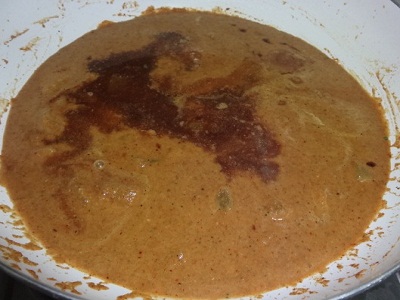 Temper with mustard seeds,red chilly and curry leaves . Add into the curry.