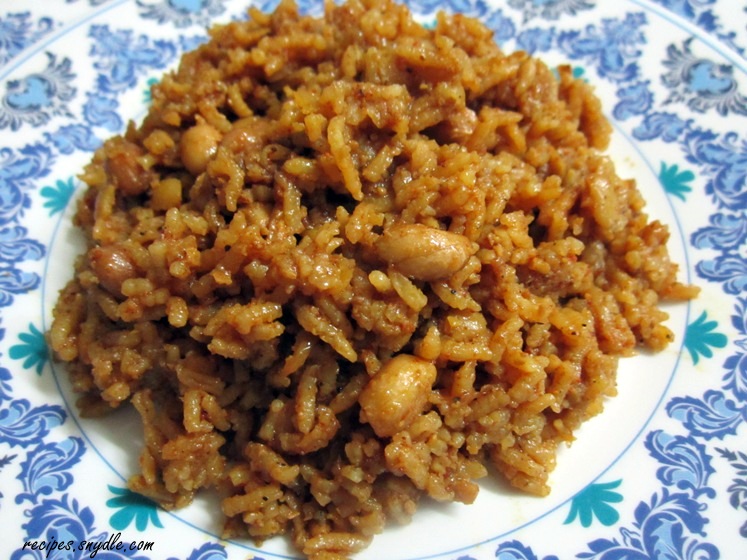 Khandeshi Khichadi Recipe with step by step Pictures | Maharastrian Style Spicy Khichadi Recipe
Hello foodies. I am back with another Maharashtrian recipe. This time with a khichdi recipe. It's called Khandeshi Khichadi because it is a recipe from Jalgaon, a place in Maharashtra. This recipe uses the same Khandeshi garam masala that I used in Khandeshi Urad Dal.
This khichadi is spicy, zingy and so filling. It is traditionally served with white kadhi made from yogurt. You could also have it with pickle and papad or simply some chilled yogurt. It is very light on tummy and we often make it as dinner during the summers.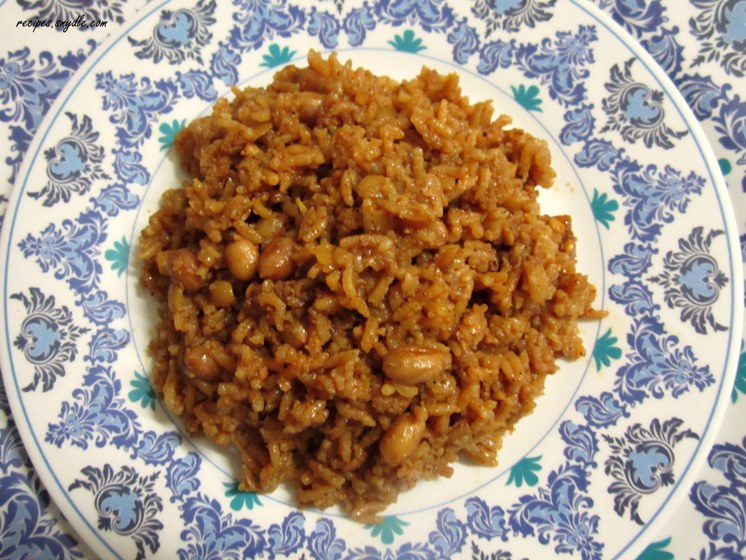 There is not much preparation involved and it gets ready in 25-30 minutes. This recipe yields 2 servings. For the purpose of measurement, 1 cup = 250 ml.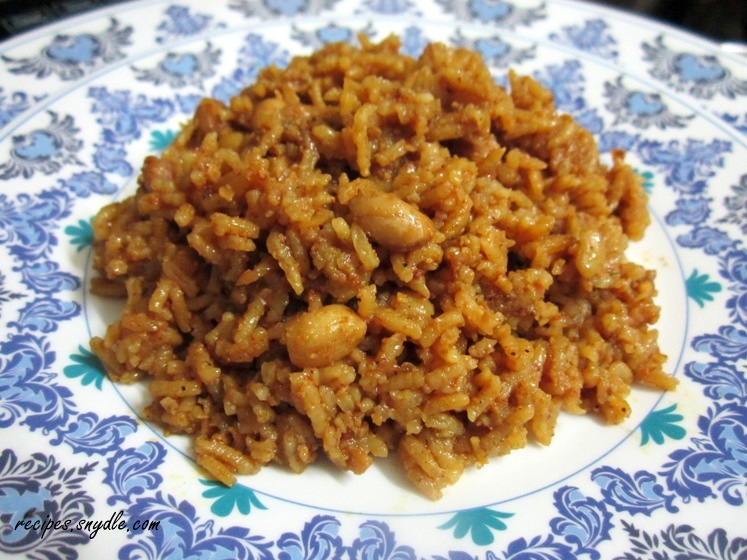 Ingredients
Rice – 3/4 cup, washed and soaked for 30 minutes
Toor Dal – 1/4 cup, washed and soaked for 30 minutes
Onion – 1 medium, sliced
Garlic – 6 cloves
Desiccated coconut – 1/4 cup, lightly packed
Peanuts – 3 to 4 tbsp
Khandeshi garam masala – 2 tbsp (I used this recipe – Khandeshi Masala)
Turmeric powder – 1/2 tsp
Salt -to taste
Water – 2 and 1/4 cups or as needed
Peanut oil – 2 tbsp
How to Make Khandeshi Khichadi
Take the desiccated coconut and garlic and grind it in the blender.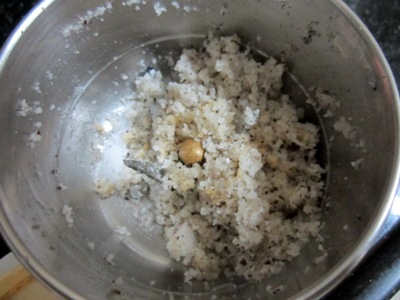 In a pressure cooker or pressure pan, heat oil. Add in the onion and saute it till it becomes translucent and loses its raw smell.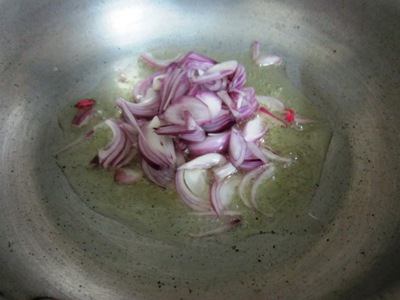 Switch off the gas and add in the khandeshi masala and turmeric powder. Stir constantly to prevent the spices from burning. Continue to cook it for 2 minutes till the masala becomes aromatic. Turn the gas back on and keep the flame on low if the oil cools off.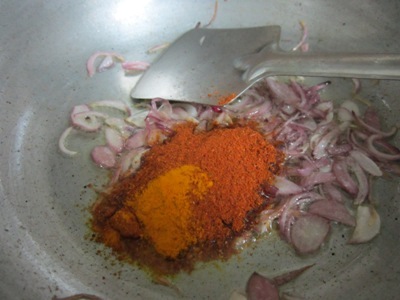 When the masala has been sauteed, add in the ground coconut and garlic. Saute on low heat for 3-4 minutes, stirring constantly till the raw smell of garlic goes away.
Add in the rice, dal, salt and peanuts and saute for 2 minutes. Sprinkle some water if the mixture looks too dry.
Now the sauteing is done.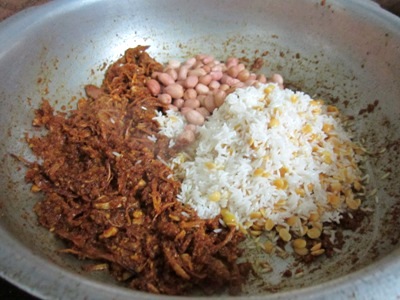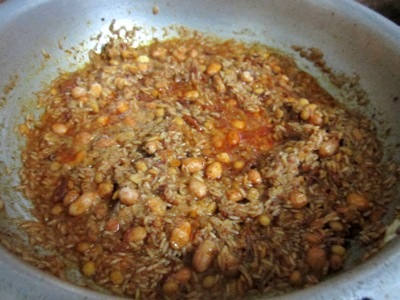 Add in the water and mix well. Add some coriander at this point. (I didn't add though. I ran out.)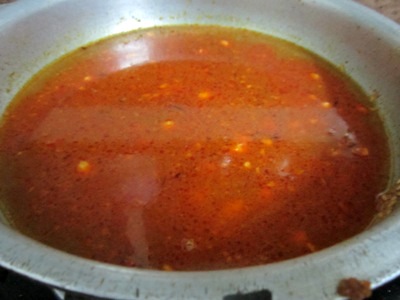 Close the cooker and turn the heat to full. Let the pressure build, then turn it to low flame and allow it to cook for 10 minutes. Alternatively, you could cook the khichadi for 2 whistles. But I like to simmer it without letting the whistle blow. Let the pressure release itself. Serve hot with chilled yogurt and papad or white yogurt kadhi. Enjoy!