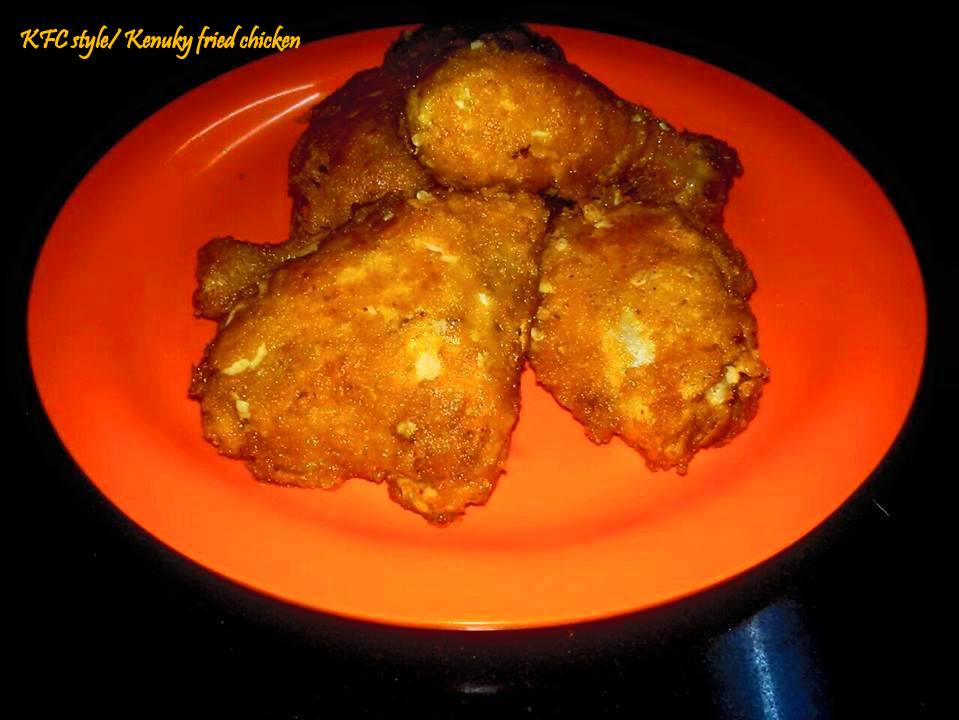 We love fried chicken, and KFC used to be one of our favourite. There is definitely way to enjoy a healthier and better fried chicken prepare at home. There is a trade secret how KFC makes the best tasting chicken, which no one knows. If we prepare at home we can definitely say that its a healthier snack for our kids, with no food colour and preservaties(pesky ingredients like ajinomotto). I tried this recipe for my family ! so here is a version of KFC which i tried and it look almost  like, and got a good opinion from my family. This is a purely personalised recipe with my own indian twist. My recipe may have changes from the orginal KFC chicken fry, but promising u that if will taste good. Yummyy!!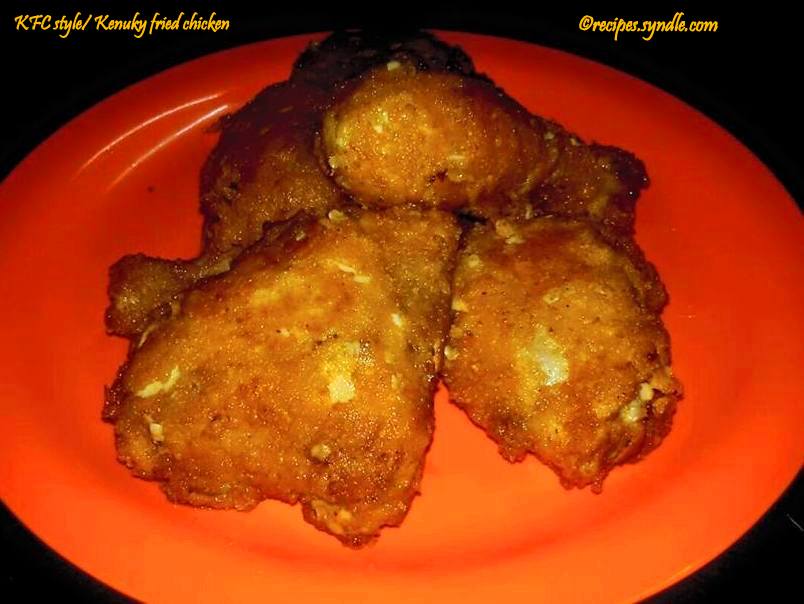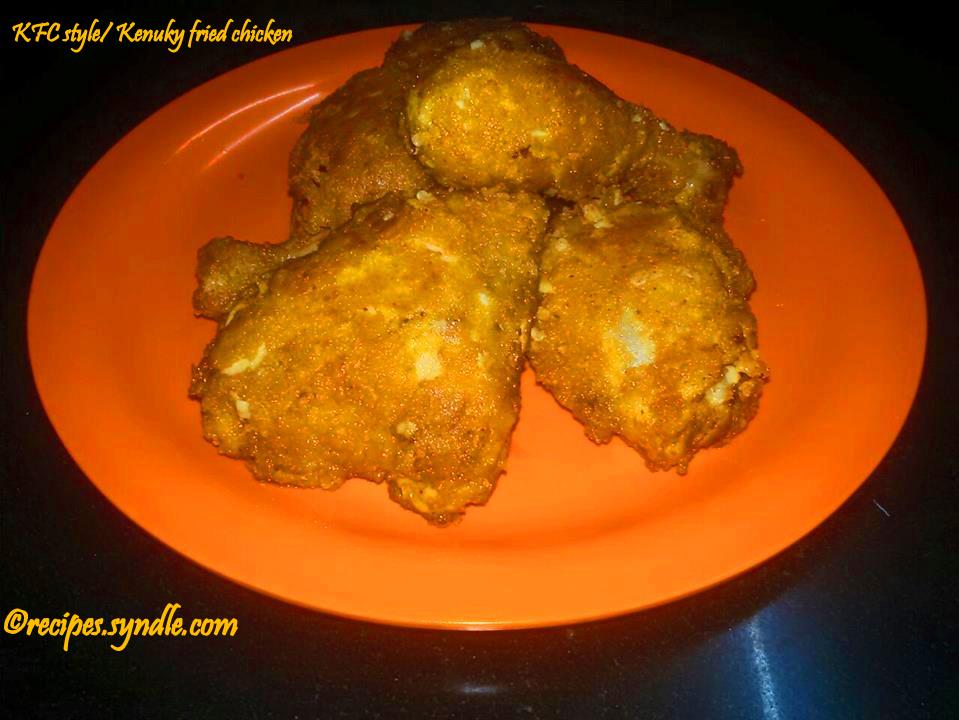 Kenuky Fried Chicken Recipe
Ingredients
Milk- 1tsp
Egg- 3
Bread crumbs- 1tbsp
Cornflour-1tbsp
Maida-1 tbsp
Oats- 1tbsp
Red chilly powder/pepprika-1 tsp
Salt- to taste
Refined Oil- need for frying
For marrination Chicken
Chicken(large fillets or drumstick)- 8 piece( u can choose with skin)
Lemon juice- 2tsp
Pepper- 1tsp
Garlic paste- 2tsp
Red chilly powder/pepprika- 2tsp
Salt- to taste
How to Make Kenuky Fried Chicken
Wash chicken pieces well, drain off excess water with a kitcken towel.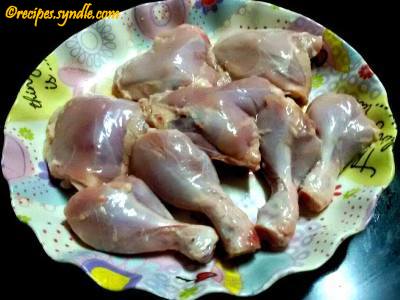 Add the ingredients to the chicken listed under 'For marrination chicken'. Marrinate well and keep it in refrigerator for 2 hours.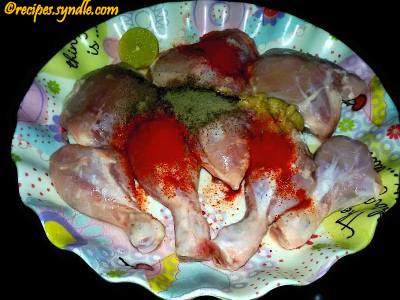 Take a bowl, add 1 tsp milk and 3 eggs beat it well.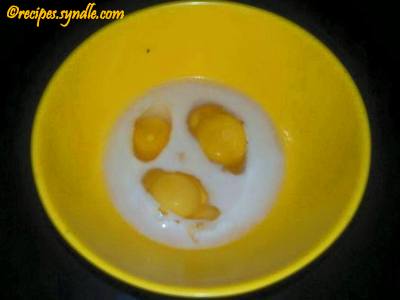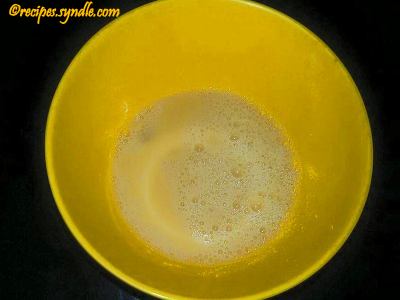 Take a plate mix bread crumbs, all purpose flour, cornflour, oats, and chilli powder add little salt if needed.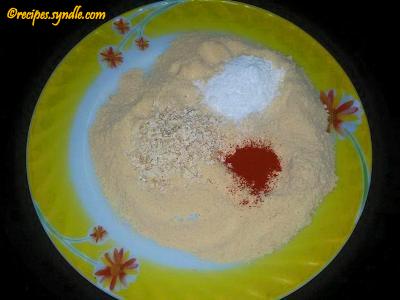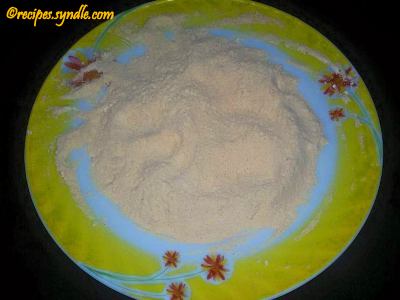 Now dip each chicken piece into egg batter and dip in the flour mixture. Repeat  the below step twice the chicken is coated well. Keep it aside.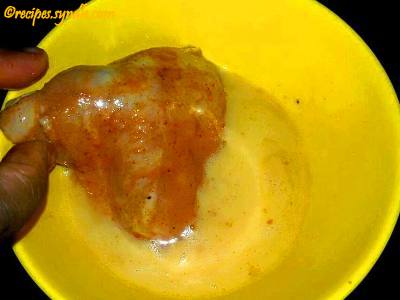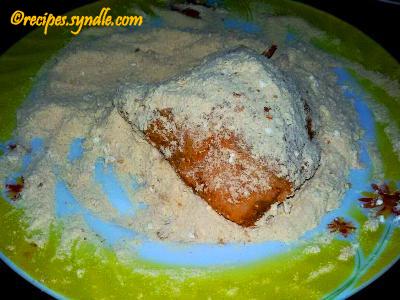 Bind all the chicken pieces like this and keep it aside.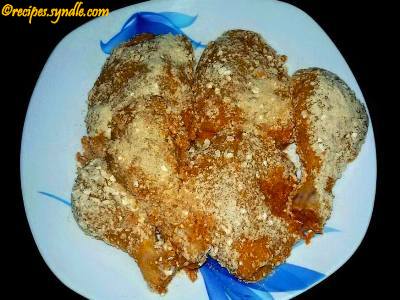 Now heat a frying pan/kadai  and fry the chicken pieces at medium high temperature. If the oil is very hot then chicken gets browned fast without getting cooked inside. Cook it for 15 minutes both sides.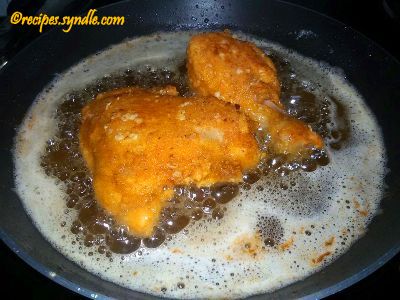 Tranfer it to serving plate along with mainoise or tomato ketchup