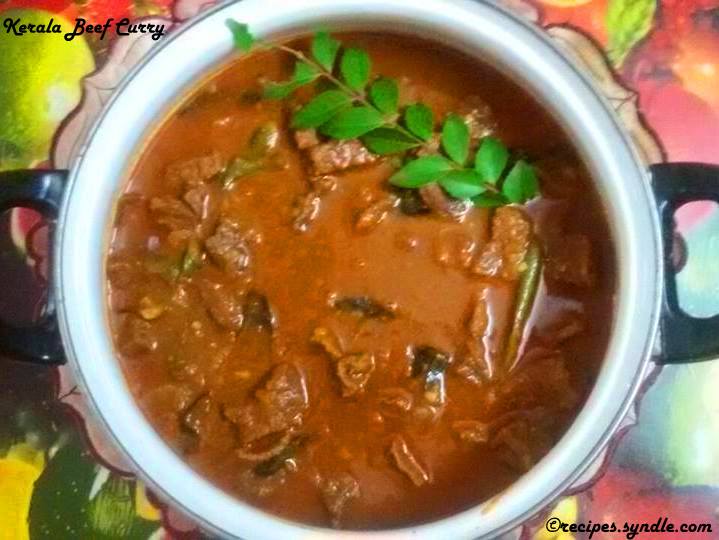 Beef curry recipes are avaliable in all sites and blog. But this is a recipe which i tried and got a good result with nice thick gravy and real traditional(nadan) taste. I tried so many beef gravy recipes, But this is the one which impress my hubby who loves beef varities. The colour of this gravy is the colour of kashmiri chilly powder which i used and it is not too spicy. The recipe is so easy and can be prepared within 30-40 minutes. This is a easy and delicious kerala style beef curry. It goes well with ghee rice, appam, parotta, puttu and cgappathi.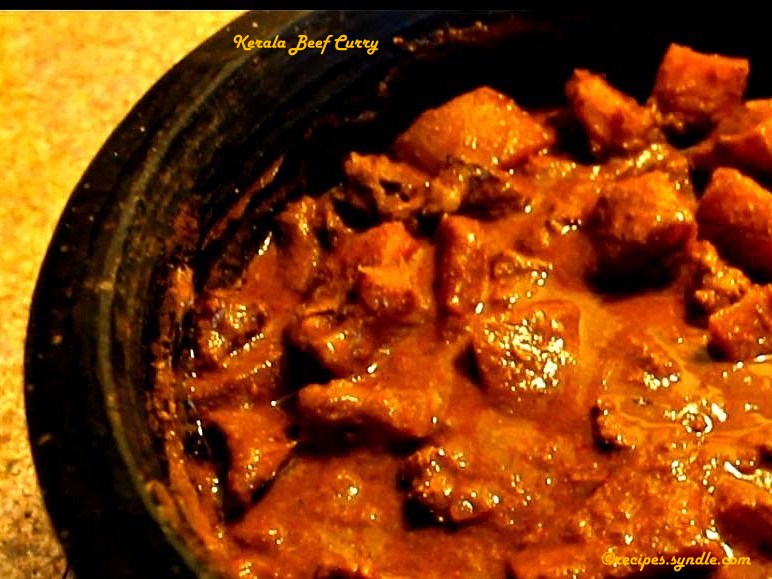 Ingredients For Marrinating Beef
Beef-1 kg
Kashmiri chilly powder-1 tbsp
Turmeric powder-1tsp
Garam masala-1tsp
Pepper powder-1 tsp
Corriander powder-1tbsp
Salt-to taste
Vinegar-1tsp
For Gravy
Onion-4, big chopped
Tomato-1, cup
Curry leaves
Ginger paste-2tbsp
Garlic paste-2tbsp
Green chillies-5, split in lengthwise
Coconut oil-3tbsp
salt-to taste
Fenugreek seeds- 1tsp
Garam masala-1tsp
Turmeric-1tsp
Kashmiri chilly powder-1tbsp
Corriander powder-1tbsp
How to Make Kerala Beef Curry
Clean Beef and cut into small, medium pieces. Remove all water content.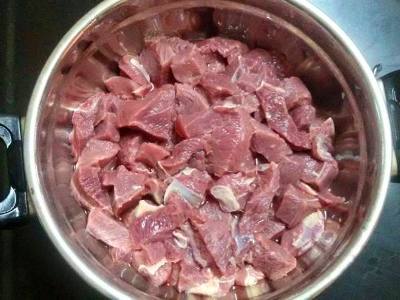 Marrinate the beef pieceswith the spices listed under'For marrinating beef', and keep it for 30 minutes.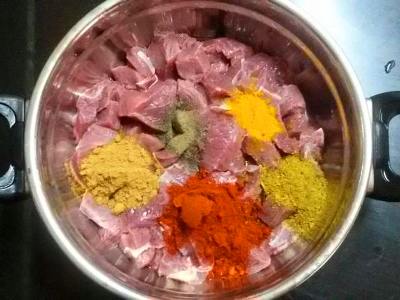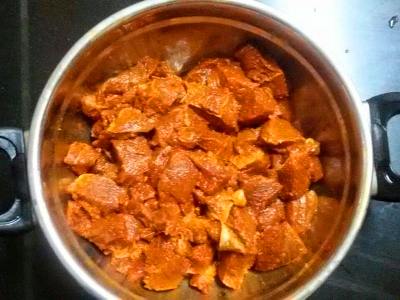 Cook the marrinated beef,without adding much water in a pressure cooker,and keep it aside.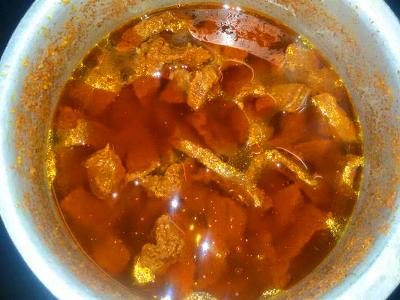 Heat a sauce pan pour coconut oil, add fenugreek seeds and roast for 1 minute.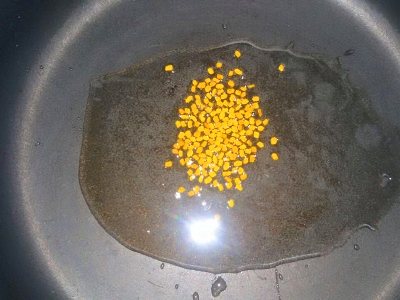 Add finely cut onion pieces. Cook onion until it becomes translucent. For that, you can add bit salt.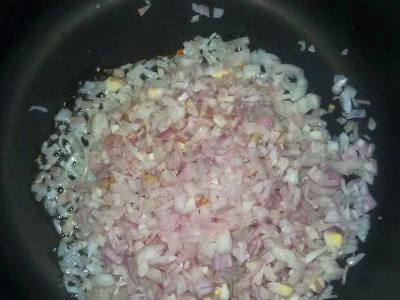 When the onion cooks properly add the ginger, garlic paste and cuury leaves.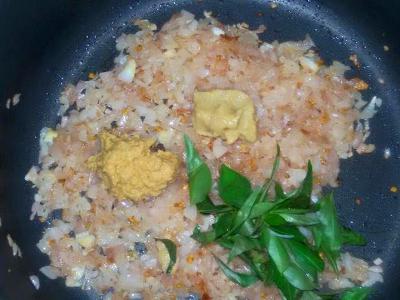 Mix giner-garlic paste along with onion and stir well for 1 minute. Till raw smell diminishes. Now add green chillies and saute it also.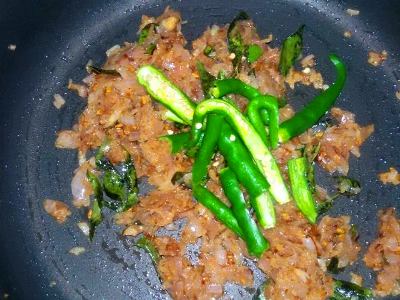 Add tomatoes also and mix well, till it mash.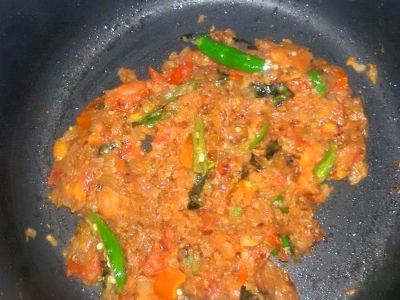 Now add the masala powders. Stir well for 2 minutes, till raw smell disappers.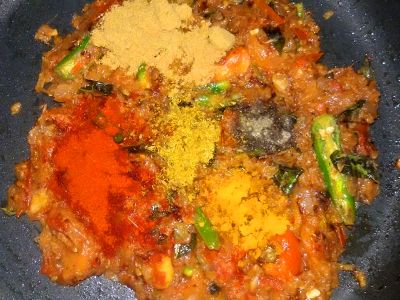 Now add the cooked beef and stir well.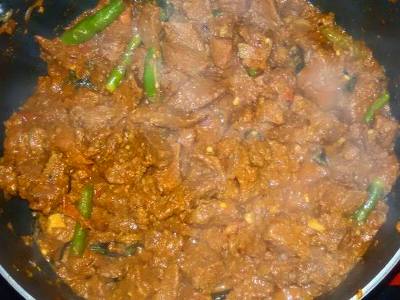 Now add as much curry leaves and add 1tsp coconut oil which really helps to increase the taste and gives the flavours of kerala.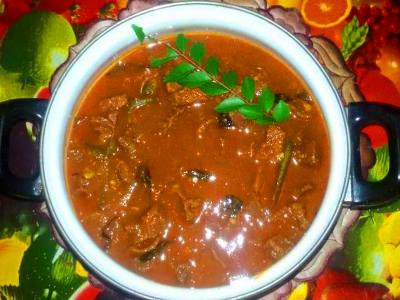 Serve the beef gravy curry with the rice, chappathi, paratha. It is best suited for ghee rice.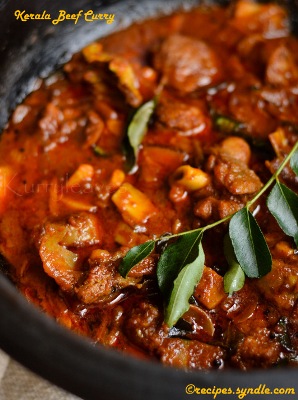 Enjoy!!