Mambazha pulissery or mambazha kalan is one of the traditional recipe of Kerala, and it is one of the most wonderful side dish for any kerala lunch feast known as Sadya. Pulissery can be made with a variety of veggies/fruits like pineapple, yam, vazhakka/Nendea Pazham, Pumpkin, Ash gourd/kumpalagga etc and Mambazha pulissery is very popular among the pulissery recipes.Very ripe/ sweet mangoes are usually used for making this dish. It is very easy to make and our grandmothers were expert in this dish. In Kerala mangos are easily available every where as most of the houses have mango trees. The mambazha pulissery is sweet as well as swore dish and if you can use properly ripe nadan mangos for this dish your mambazha pulissery will become more sweet and yummy.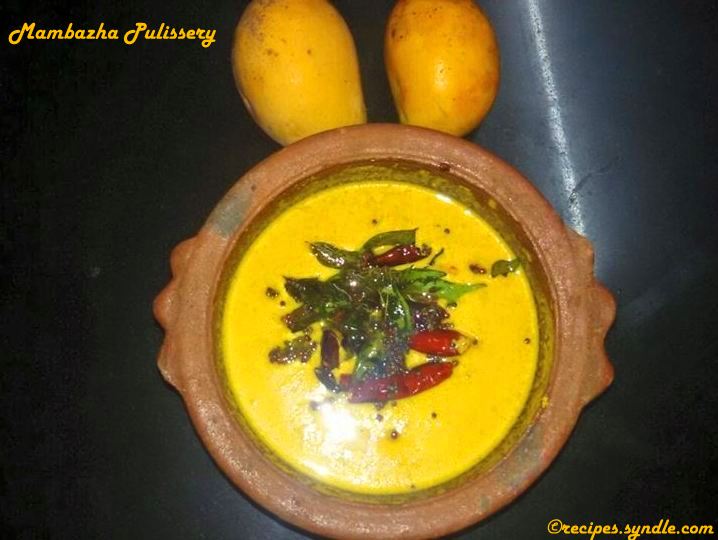 Traditionally small full mangoes are added to the curry removing the skin, but i prefer  adding chunky pieces so  that its easy to serve and eat.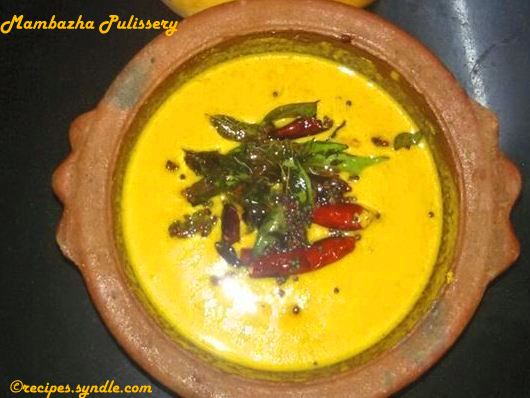 Ingredients for Mambazha Puliserry Recipe
Ingredients
Mango- 1 cup, chopped
Thick curd-1 cup
Water-as required to cook mango
Salt-to taste
To grind to a paste
Fresh Grated Coconut-4tbspn
Green chillies-1
Jeera/cumin seeds-1/4 tsp
Turmeric powder-1/4 tsp
Chilly powder-1/2 tsp
To Seasoning
Coconut Oil-2 tsp
Mustard seeds-1/2 tsp
Fenugreek seeds- 1/4 tsp
Dry Red Chillies- 3
Curry leaves – 2 sprig
How to Make Mambazha Pulissery
Grind together the ingredients listed under ' to grind ' with little water to  a semi fine paste, set aside.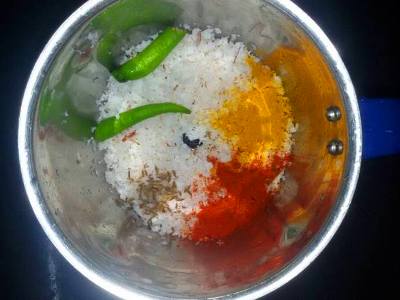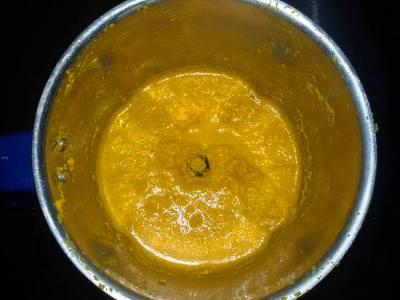 Peel off the  skin of mangoes and chop them into medium sized pieces. Take a clay pot or pan, add the chopped mangoes along  with 1/2 cup of water and salt.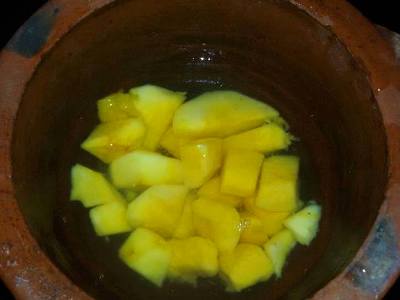 Let the mangoes turn soft but make sure not mushy, now add coconut paste, sprinkle little water and cook in low flame for atleast 3-5 mins until raw smell of coconut mixture dimishes, add required salt.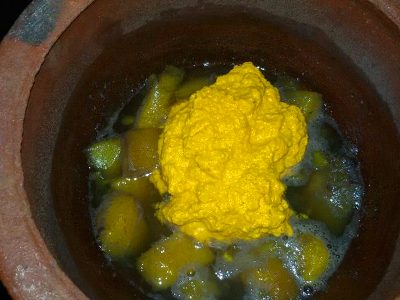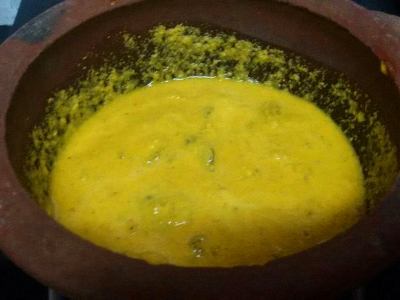 Meanwhile whisk the curd without adding water and keep it ready.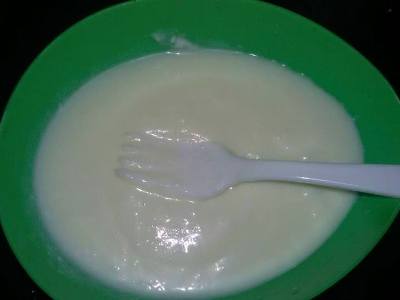 Add curd little by little and keep stirring to avoid curdling. Keep in low flame and mix well until the  mangoes nicely  blends along with the curd.  In a frying pan add the ingredients listed under ' to seasoning' let it splutter.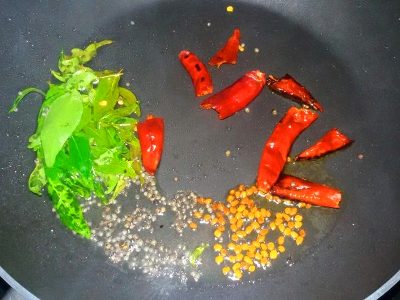 Add this seasoning to the curry and switch off the flame.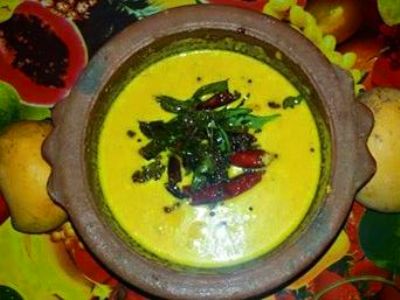 Serve with rice and any thoran of your choice. Enjoy!!