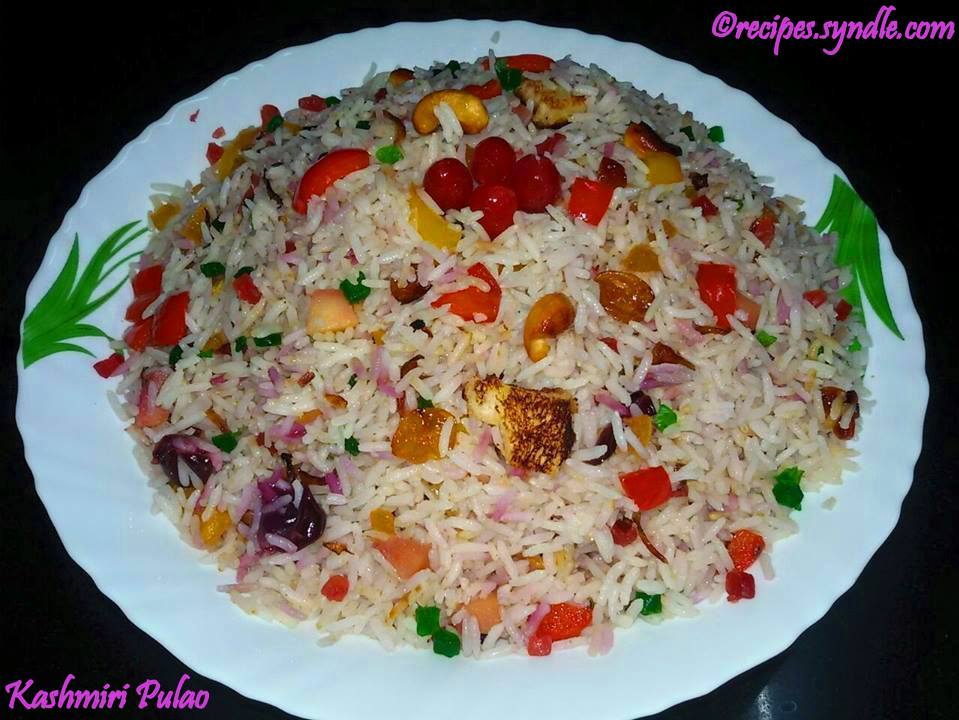 Kashmiri pulao has been kids favourite dish. It is a very popular Kashmiri rice recipe prepared with fresh fruits, nuts and dry fruits. I love it very much, as it is mildly spicey and little sweet dish due to that i used to pair it with any spicy gravy veg or non veg like paneer butter masala or spicy chicken curry etc. Kashmiri cuisine have many rich and flavourful dishes which are very simple and different. If its a mild dish but very aromatic and colourful pulao. Kashmiri pulao we can eat by self with a raita if we dont have spicy gravy. Today here am going to show you that how I am going to make a traditional kashmiri pulao with colourful fruits and dry fruits. I made this for a large family get together, so used 1kg of basmati rice and all the other ingredients are used in that proportion. So u can reduce or can double up the ingredients according to your needs.
Kashmiri Pulao Recipe
Ingredients
Basmathi rice -3 cup, long grain
Water- 5 cups
Milk -1/2 cup
Saffron- 1tsp
Ghee or Butter- 3tbsp
Cinamon stick- 3 pieces
Cloves- 5 or 6
Green cardamom- 4 or 5
Fennel seeds- 2tsp
Onion- 1 , sliced
Green chillies- 2, split in length wise
Salt- to taste
Cashew nuts- 15 0r 20 pieces
Rasins- 2tbsp
Red Capsicum- 1 , chopped
Yellow capsicum- 1 , chopped
Red apple- 1, chopped
Green apple- 1 chopped
Grapes- 1 cup, seedless
Cherry-  1 cup
For Decorating
Bread cuts- 10 pieces
Green tooty fruity- 1tbsp
Yellow tooty fruity-1tbsp
Red tooty Fruity- 1tbsp
How to Make Kashmiri Pulao
Wash and soak rice for 20 minutes, boil well drained saoked rice along with soaked saffron in milk and requied salt. Most of the water should absorded and rice would have been cooked. Then keep it aside.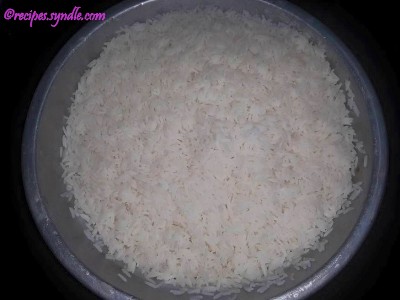 Take a frying pan, pour 2tsp ghee and fry cashews and rasins until golden brown and fluffy. Keep it aside.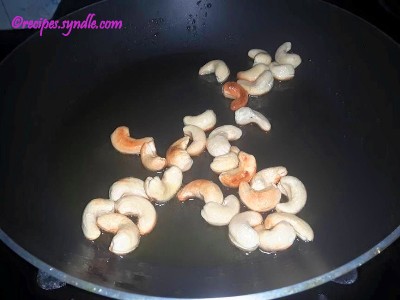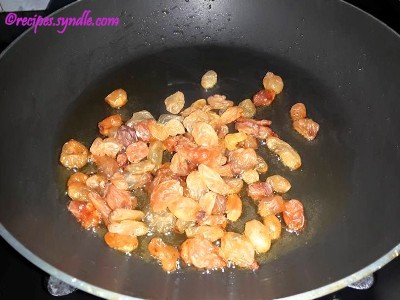 In the same frying pan fry Cinnamon, cardamon, cloves, fennel seeds and green chillies. In the same frying pan fry onions, keep it in low flame and stir occassionally to let onion turn golden brown. Keep it aside.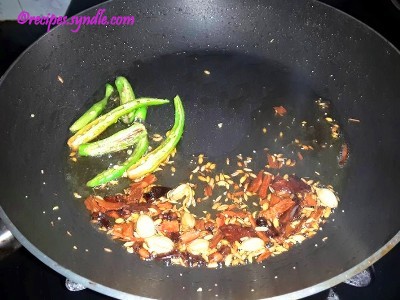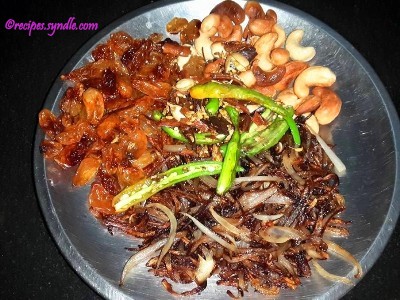 Chop the fruits into dice pieces.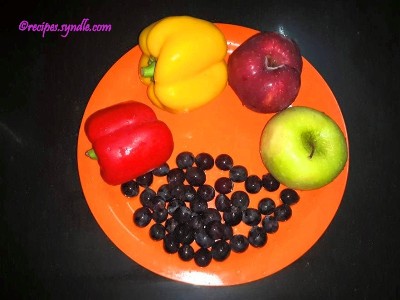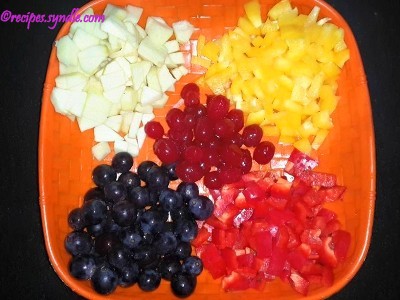 Take a pan add 1tsp ghee and shallow fry the fruits for 1 minute in a medium low heat. Keep it aside.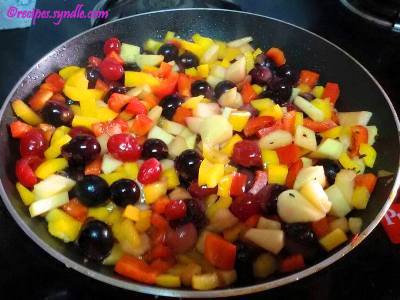 Shallow fry the bread cuts in 1tsp ghee till golden brown colour. Keep it aside.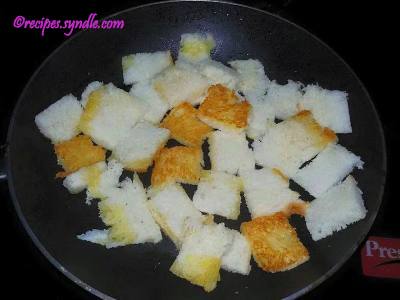 Add the shallow fried dry fruits, bread cuts, fresh fruits, fried spices and fried onions over cooked rice in two layers.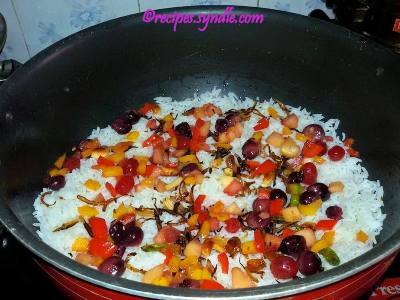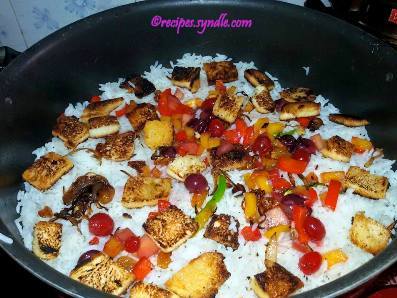 Mix gently and cook for 4- 5 minutes in a very low flame. Turn off the flame and granish with tooty fruity.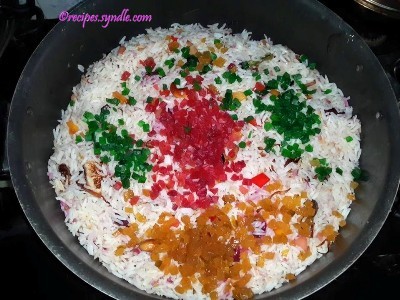 Tranfer it to a serving plate. Serve hot.