Hi, im vinayasooraj. Today im share with you a Kerala style Nadan Chicken Curry or chicken curry in Kerala style Its very tasty and simple to prepare. For this chicken curry I am using roasted coconut. Its a healthy food. roasted coconut chicken curry is best for dosa, chapatti, rice and idiyappam etc.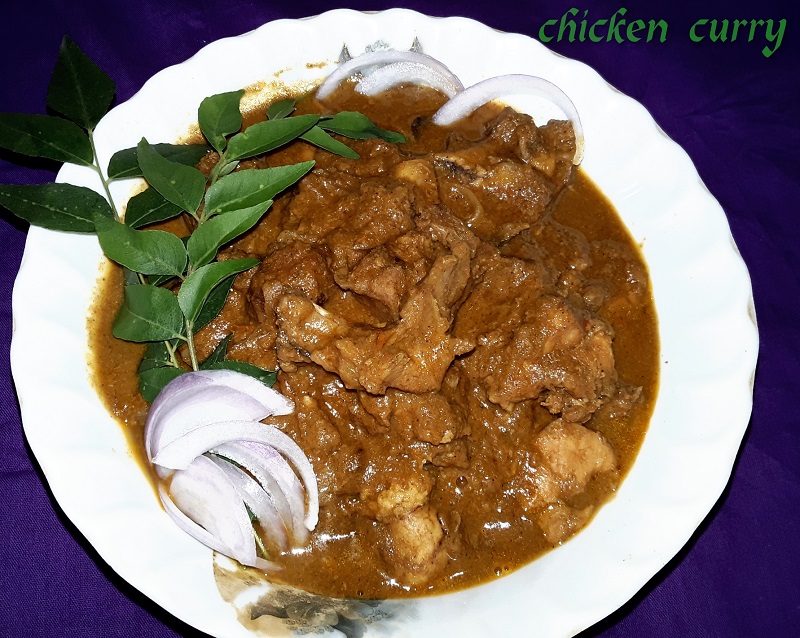 Chicken is one of the most popular food. It is a lean source of protein that contains essential nutrients and vitamins. we can prepare more types of foods using chicken, i like this is one of the best. Step by step method of preparation is shown bellow. I recommended all to try this recipe.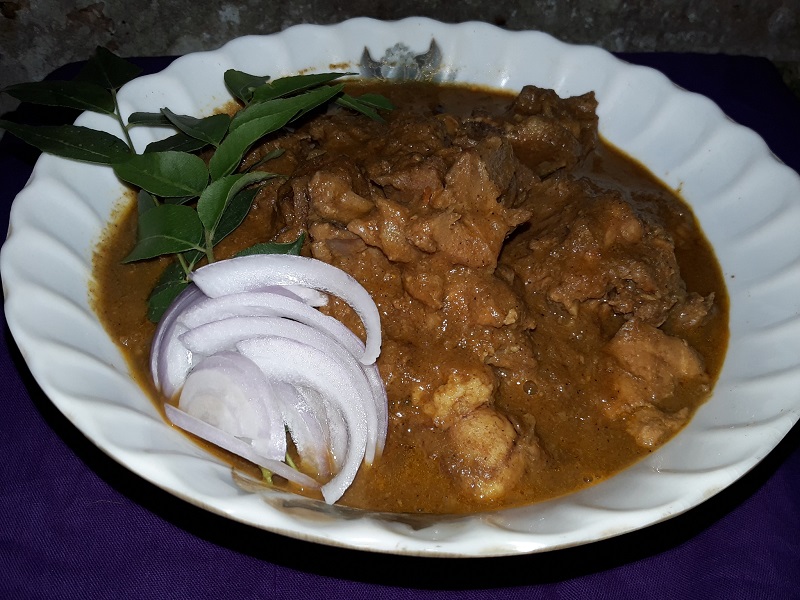 Ingredient for Roasted Coconut
Grated coconut           1 cup
Onion chopped            2 tablespoon
Pepper seeds               10 no.s
Garlic Ginger chopped  2 table spoon
Red chilli powder            2 table spoon
Coriander powder          3 table spoon
Oil to fry
Ingredients for Chicken Mix
Chicken         1kilo
Savala           3 no.s sliced
Tomato          1
Green chilli   2
Ginger garlic           paste 1 table spoon
Ginger chopped     2 table spoon
Garlic  chopped    2 table spoon
Mustard seeds 1 table spoon
Method  for Roasted Coconut
1         Heat oil in a pan add pepper seeds and garlic mix well. Put the flame in to medium. now add onion, saute  its  golden brown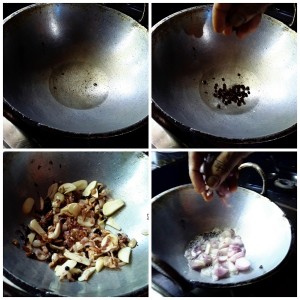 2          Then add grated coconut, saute till the coconut is golden brown,  switch off the flame.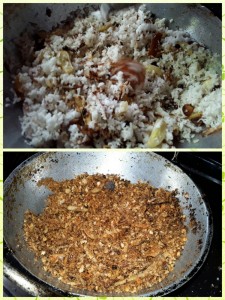 3          Add  red chilli powder and coriander powder, mix wel. keep it aside to cool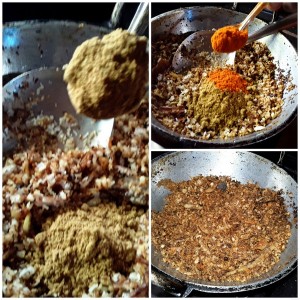 4         Add turmeric powder,red chilli powder, and salt in to the chicken pieces. mix and keep it aside.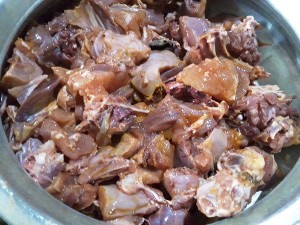 5         In an another pan heat little oil , add ginger and garlic,  mix well.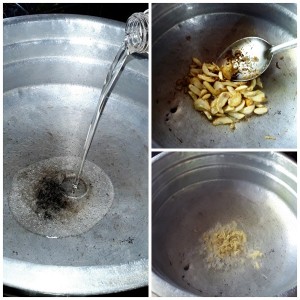 6        Then  add  sliced savala, ginger garlic paste and  salt, mix it till lightly brown. aAd sliced tomato in to this, mix well.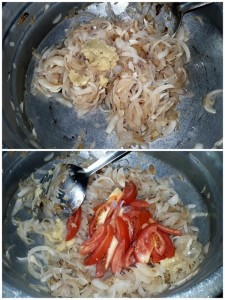 7       Now the tomato is cooked add the chicken pieces. Mix it, close the lid and cook for 10 minutes. Chicken looses all the juices because no need of water.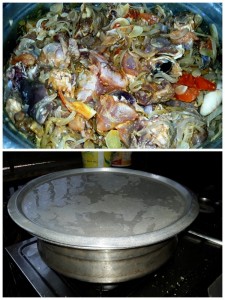 8      After 10 minutes open the lid and add roasted coconut paste, mix wee and add green chilli.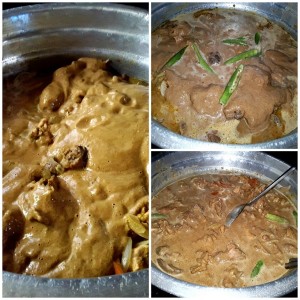 9     Now put flame in to high for 2 mintes cook well, then  medium flame for 3 minutes. if  the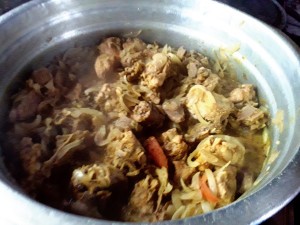 10        Naadan Chicken Curry is ready. switch off the flame.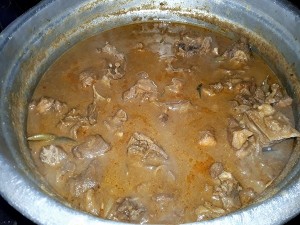 11      Serve the yummy n tasty roasted coconut chicken curry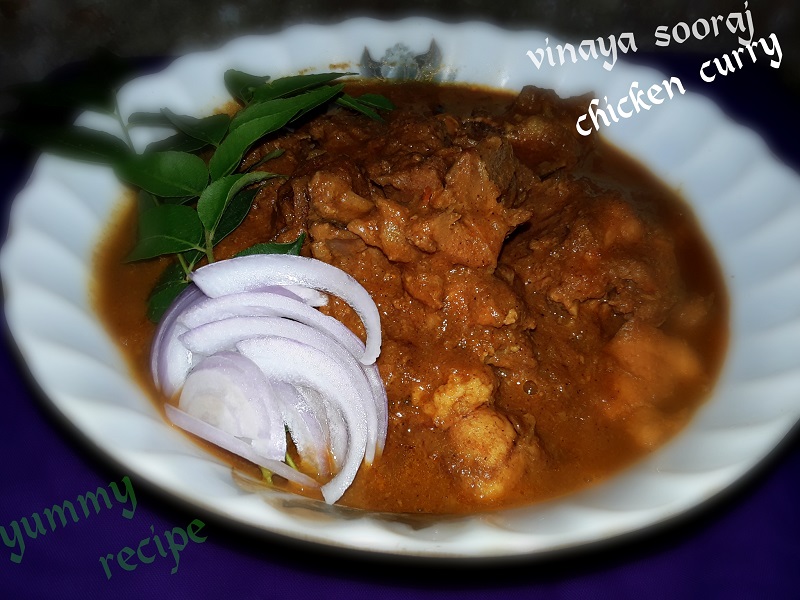 Note: Nadan Chicken curry is a great combination with rice, puttu, Kerala Ghee Rice, idiyappam.