Bread fruit or kadachakka stew is a delicious Indian cuisine. This is nearly similar to jack fruit. We can make different dishes with ripe and raw bread fruit.Ripe one used to make desserts. It is highly fibrous and nutritious. It is a delicious substitute for any starchy crop,vegetable and potato. Today I am going to make the raw fruit with coconut milk. It goes well with rice,appam and chapati. Stew is less spicy and can be served to the children too.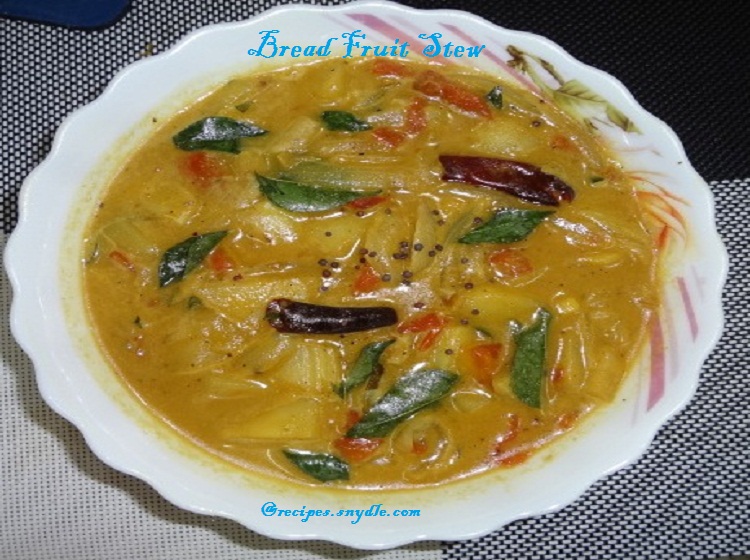 Ingredients
Bread fruit-200 gm
Onion-1
Ginger-1 tsp Garlic-1 tsp
Coriander powder-1 tsp
Garam masala-1/2 tsp
Green chilly-3
Tomato-1
Thin coconut milk-2 cup
Thick coconut milk-1 cup
Curry leaves-2 sprigs
Red chilly-2
Cashew-5 nos
Salt to taste

How to Make Bread Fruit Stew

Clean and cut into pieces.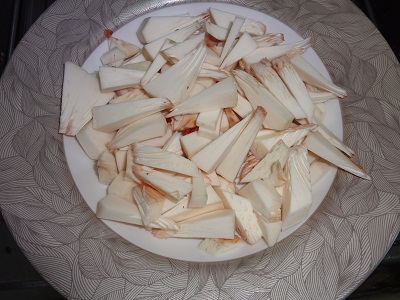 In a pan splutter mustard seeds,add green chilly, ginger,garlic and onion.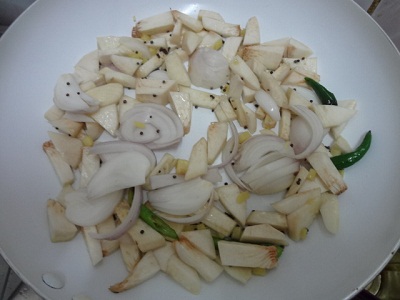 When onion becomes transparent add coriander powder and tomato.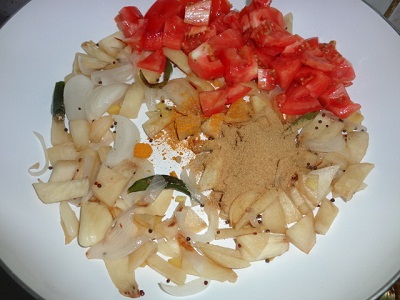 Saute till the raw smell goes. Add salt,cashew and garam masala.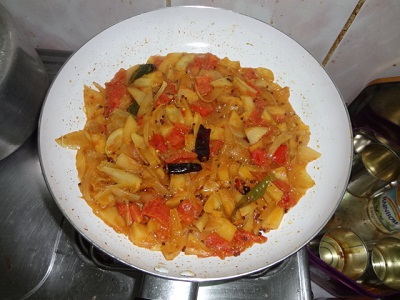 Add thin coconut milk and cook.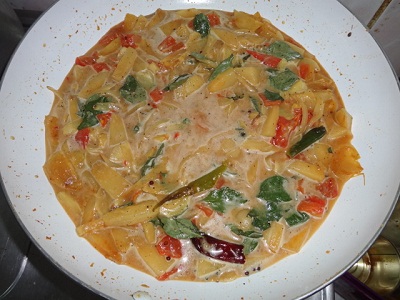 When the gravy becomes semi thick add coconut milk,pepper and curry leaves.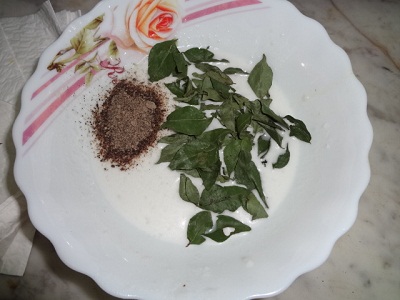 Put off the flame. Serve hot.