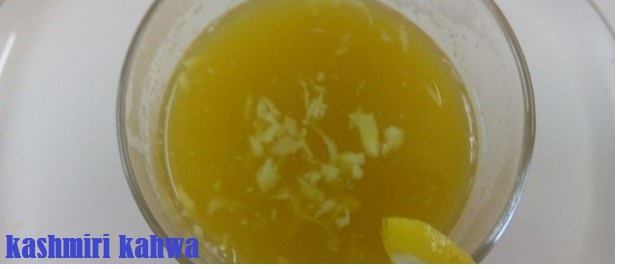 Here is a kashmiri kahwa recepie.This is a special kahwa with spices and dry fruits.Its a comforting drink which comforts our mind and body.As we add spices it helps to increase the circulation and burns fat.Whoever visits  Kashmir can't  forget this drink.Two months ago my paster and family visited Kashmir.They were amazed by the taste and she used to make daily even today.I had it just now.wow.Can't explain…..
You can experiment with different ingredients till you reaches your favorite taste. Specialty is kahwa without tea or coffee powder. It helps to relieve headache,promote digestion and maintain fluid balance in our body.
Ingredients for 2 cups of Kahwa.
water-5 cups.
cardamom-6
cinnamon-2 inch
raisins-20
soaked badam-10
safron-5 strands
sugar-1 tbsp(optional)

How to Make Kashmiri Kahwa

Soak safron in hot water. cover it and keep it aside. Keep 4 cups of water on the  flame.Add cardamom,raisins and cinnamon-(whole).
Allow it to boil and keep in low flame for about 20 minutes.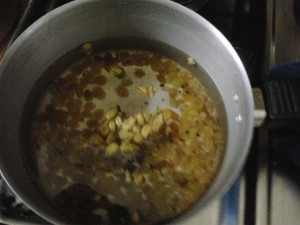 Remove from the flame.drain the water in a separate cup.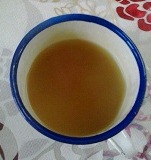 Crush the ingredients with spoon or crusher.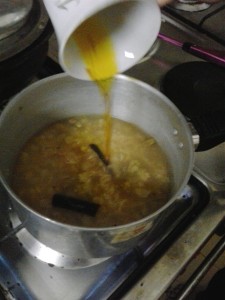 Grate the soaked badam(peel off the skin).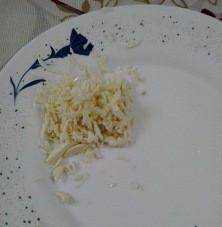 Keep some grated badam in the cup.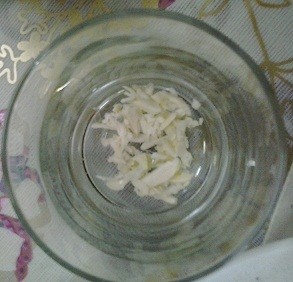 Pour the kahwa over that.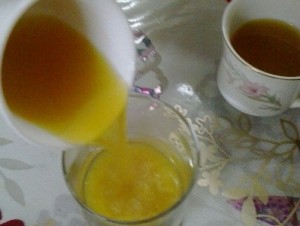 Serve confidently.Really amazing.