Chocobar – Homemade Chocobar Icecream Recipe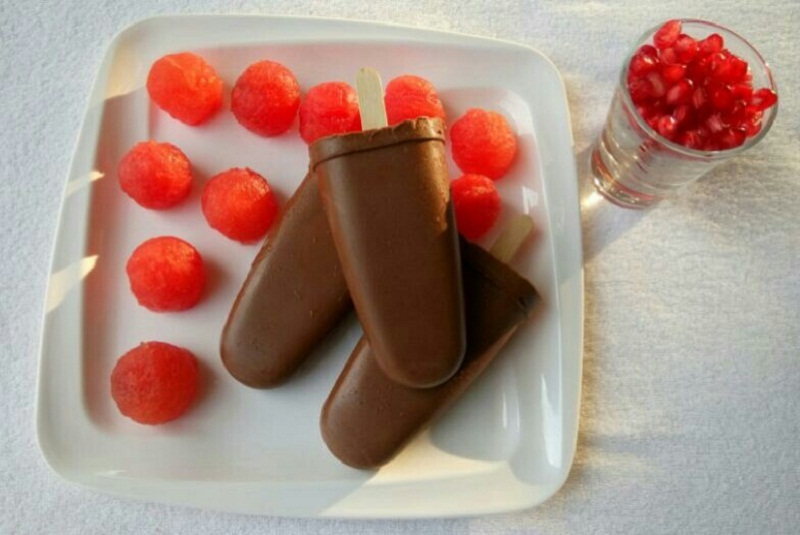 Chocobar is one of the favorite item of all, expecially kids. I am very happy to share this Homemade Chocobar Icecream Recipe with all of you. Now it is summer holidays, and I want to share something useful and interesting item. I am sure by this Homemade Chocobar Icecream Recipe you can impress or entertain your family members. Here I am sharing a simple and easy recipe of Chocobar. I am adding step by step photos by which you can easily understand how to make this, very easly. So, have a look at the recipe of Chocobar which have a sweet surprise in eveery bite.

Ingredients for making Chocobar :
1. Milk – half liter
2. Milk chocolate – two cups chopped
3. Milk powder – two tablespoon
4. Corn flour – one and half teaspoon
5. Cream – one cup
6. Sugar – three tablespoon

Method of making Homemade Chocobar Icecream Recipe

Take water in a large pan and pour water in it. Heat and melt chocolate by double boiling method, don't melt chocolate in direct flame always use double boiling method or microwave oven for melting chocolate. Melt chocolate and make a smooth paste.

Now pour this melted chocolate into the mold and swirl it around, bring it up the side's to form a shell.

Boil milk by adding milk powder into it, stir it continuously

Add sugar to the milk, you can increase or decrease the amount of sugar as per your choice.

After cooling add cornflour into the milk, heat it again and make a thick paste. Keep this mix aside and let it cool.

In a bowl add whipping cream and whip it to stiff peaks. then add the milk and corn flour paste, again whip it make a smooth and creamy paste.

Fill this mix into a piping bag, you can also use a spoon here I used a piping bag because it works better. Fill this mix into the mold by using this piping bag.

Now pour the rest of the chocolate on the top and spread it all the way to the edges also, place the wooden sticks into the center of this it. Keep this in the fridge minimum for one hour in the freezer.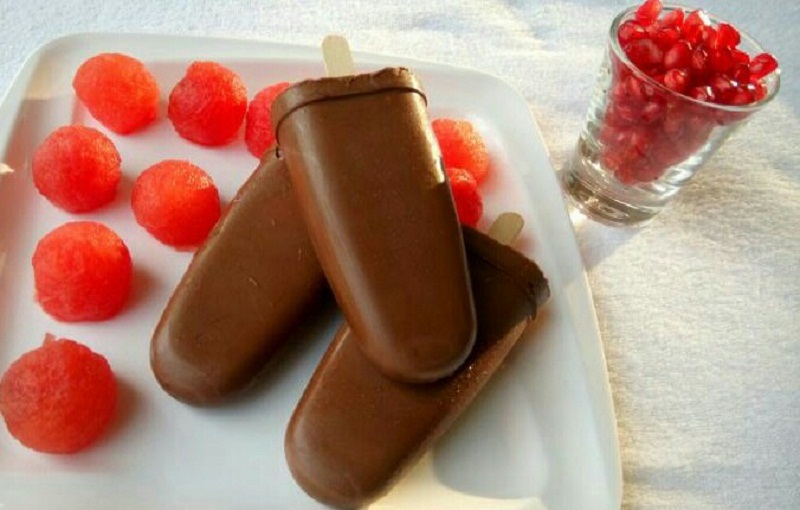 When it becomes ready, dip the mold in luke warm water for ten seconds, now turn it and try to take it out slowly by shaking the handle.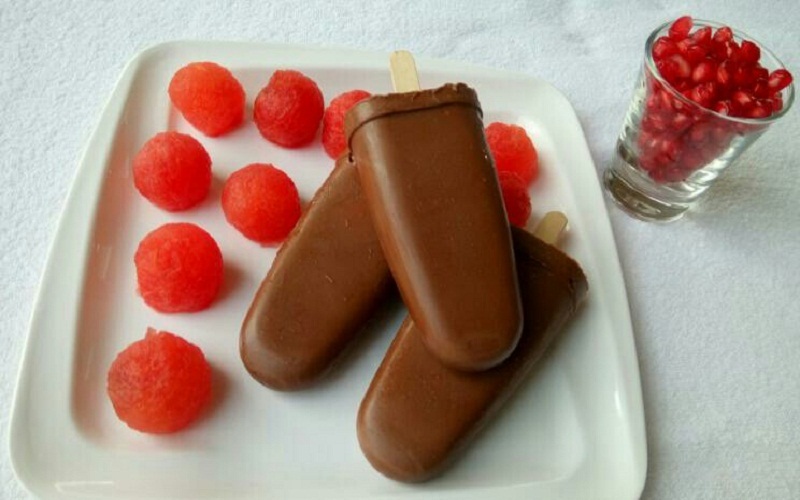 Store chocobar in the fridge, until you want to serve. I hope all of you definitely love this Homemade Chocobar Icecream Recipe, give a try. Enjoy the sweet surprise in every bite.