Poori/ Potato Bhaji recipe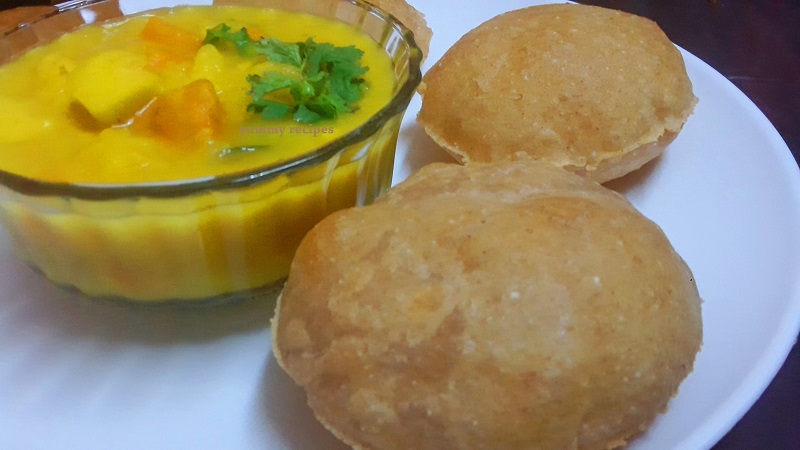 Poori and bhaji is a common breakfast recipe in south India. Poori dough is made with wheat flour, semolina, oil and salt, then deep fry in the hot oil when the puffed.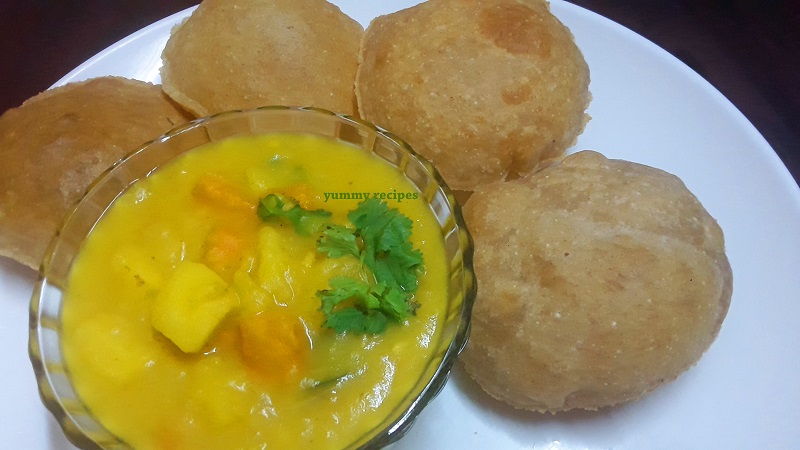 Potato bhaji is a perfect combination with poori, we can serve lot of side dishes with poori. The following recipe will show you how to make a delicious potato bhaji.
 Ingredients for making potato bhaji
Potato 2
Onion 1 small size
Carrot 1 small (optional)
Ginger chopped 1 teaspoon
Green chili 1 or 2
Water ½ cup
Turmeric powder 1 teaspoon
Curry leaves 1 spring
Gram flour ¾ table spoon
Water 3 table spoon
Coriander leaves finely chopped
Salt to taste
Method
Clean and cut potatoes, carrots, onions, ginger, green chili and salt. Then put in a pressure cooker. Add water and turmeric powder in it.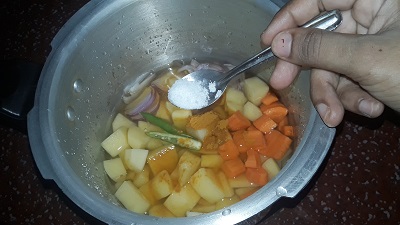 Pressure cook for 2 whistles in high flame, allow it to set the pressure.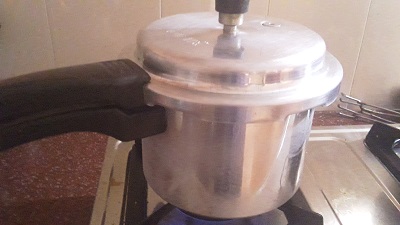 Open the lid and smash the potatoes and carrots, allow it to boil.

Add curry leaves for a nice taste.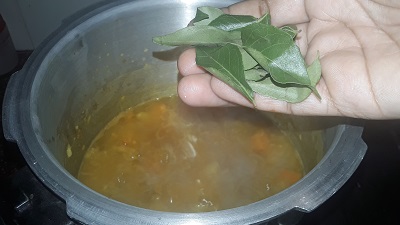 In a bowl take 3 table spoon water and 1 table spoon gram flour. Mix it very well.

Pour the gram flour water mix in to the curry and mix continuously.

Add coriander leaves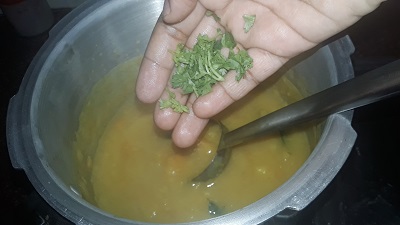 Switch off the flame and remove in to a serving bowl.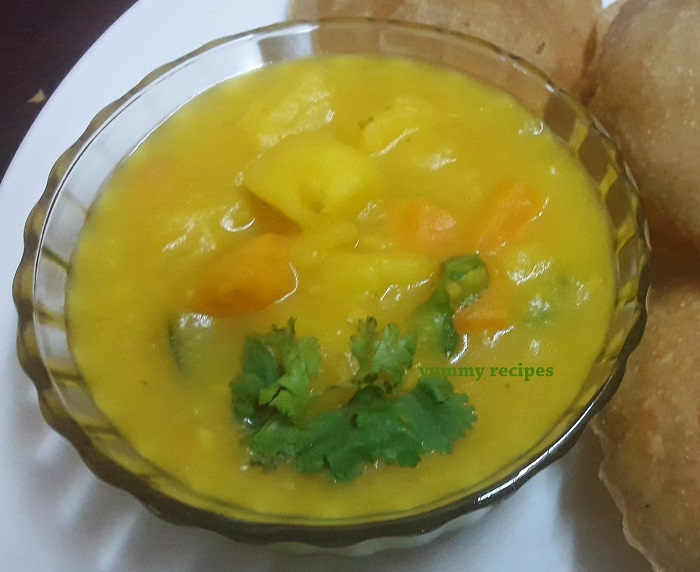 Ingredients for making poori
Wheat flour 1 cup
Semolina ¾ table spoon
Oil ½ table spoon
Salt to taste ¼ cup water.
Oil for deep frying
Method
In a bowl add cup wheat flour, semolina, salt, oil and add little water at a time. Make stiff and smooth dough. Start making pooris as soon as the dough is ready.

Divide the dough in to small equal balls, put oil in a rolling surface, and roll the pooris. Do not all pooris at a time, they will dry and fail to puff.

Heat oil in a deep frying pan; add only one poori at a time in to the oil. Press gently on the top of the poori.

Poori should be light brown in color, remove it from the oil. Complete all the pooris in the same way.