Kerala Avial -Kerala Sadya Style Avial or Aviyal Recipe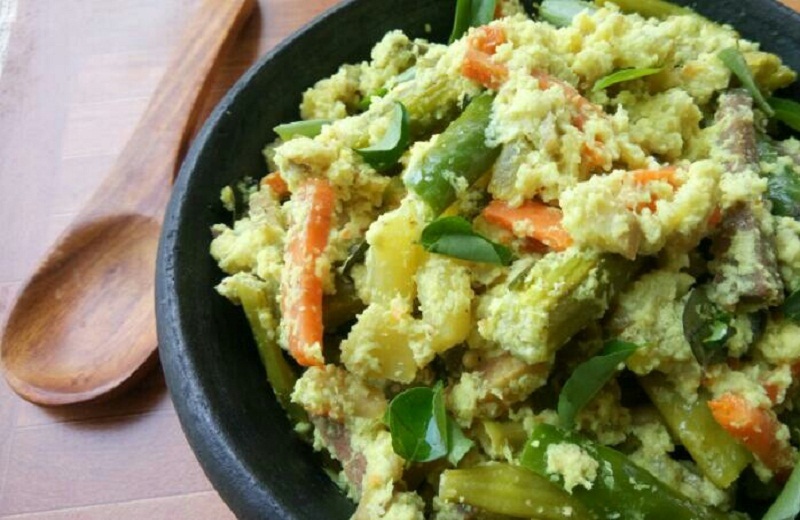 Today we are going to make a Kerala Avial. This is an traditional dish of Kerala. Avial is an unavoidable dish in all sadya. It is as side dish ad well as a main dish. This is a mixture of all vegetables, coconut paste along with with thick curd and seasoned with fresh coconut oil and raw curry leaves. This Avial is consider as a healthy dish. There are many different variations of avial, in some places people add raw mango for sourness. Generally all are using the same vegetables, but it's ok if some are missing due to seasonl availability. So this is the kerala Sadhya Style Avial Recipe, please give a try.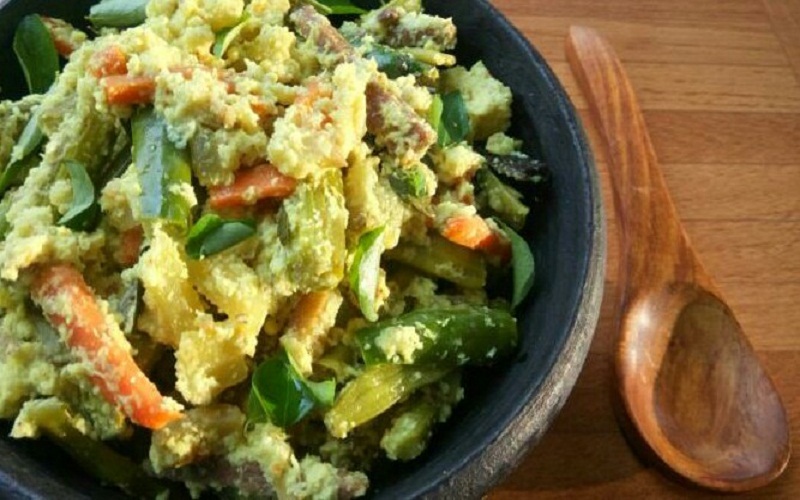 Ingredients for making Kerala Avial
Vegetables :
1. Carrot – half cup
2. Drum stick – half cup
3. Beans – half cup
4. Elephant foot yam -1/ 4 cup
5. Potato – 1/4 cup
6. Raw banana – half cup
7. Ash gourd – 1/4 cup
8. Snake gourd – 1/4 cup
Other ingredients :
1. Coconut grated – one cup
2. Jeera – half teaspoon
3. Termeric powder – half teaspoon
4. Green chillies – four to five
5. Yogurt – half cup
6. Coconut oil – two teaspoon
7. Salt – to taste
8. Curry leaves – two spring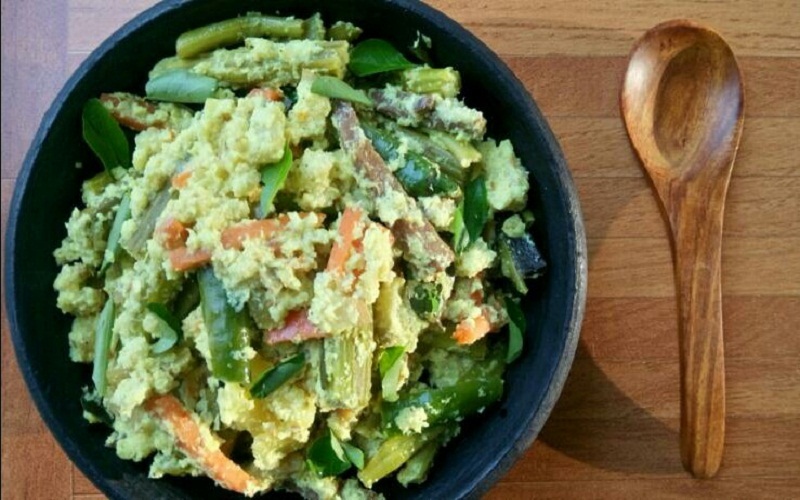 Method of making Kerala Sadya Style Avial or Aviyal Recipe

Wash all vegetables very well and cut it in to three inch length wise pieces. Pour two cups of water into it.

Add termeric powder and enough salt to thr vegetables and cook in a covered vessel. Keep the flame on a low medium heat take care to prevent over cooking.

Open the lid and if water is remaining remove it and and add chopped or crushed green chillies with the vegetables.

Graind coconut and cumin seeds by adding little water and make it.into a paste, no need to grind it finely. It should be coarsely paste.

Now mix the coconut paste into the cooked vegetables and mix it and cook it for few minutes, then pour lightly beaten curd into it and mix it well don't forget to check the salt.

Put curry leaves and pour fresh coconut oil and combine all ingredients very well, remove from the fire.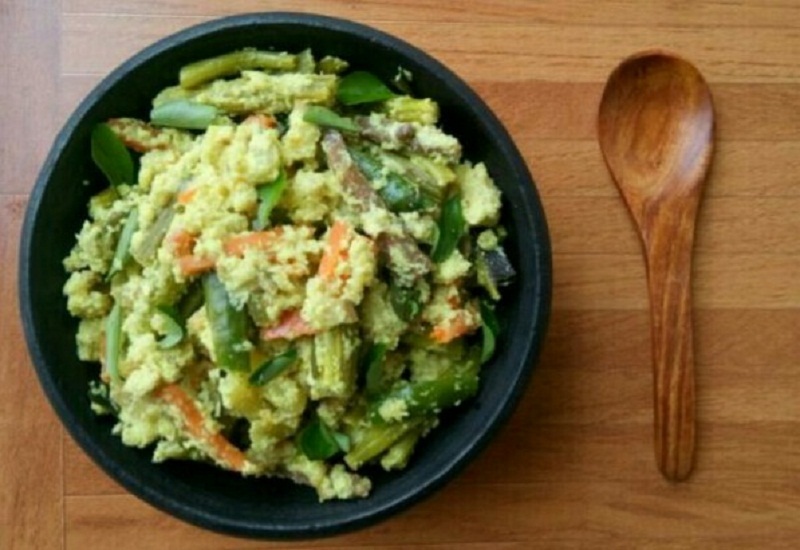 After adding curd, don't heat the dish for a long time. Now our Kerala Avial is ready, serve this as an accompaniment to rice.
This is the recipe of Kerala Sadhya Style Avial or Aviyal Recipe please give a try