Puttu is a traditional breakfast dish of south india. It is usually preparing with rice flour. A special mould is using to make puttu. Olden days we used to make in a cylindrical mould. It will consume more flour. When i started to do dieting i buy one round shaped small mould, which is now available in market. It is resembling the shape of chiratta(thick covering of coconut). In my dieting plan I started to make healthy puttu made of wheat flour,raggi,oats and maise powder. It is really tasty. It is served with banana ,chick peas curry or with pappadam and green gram curry.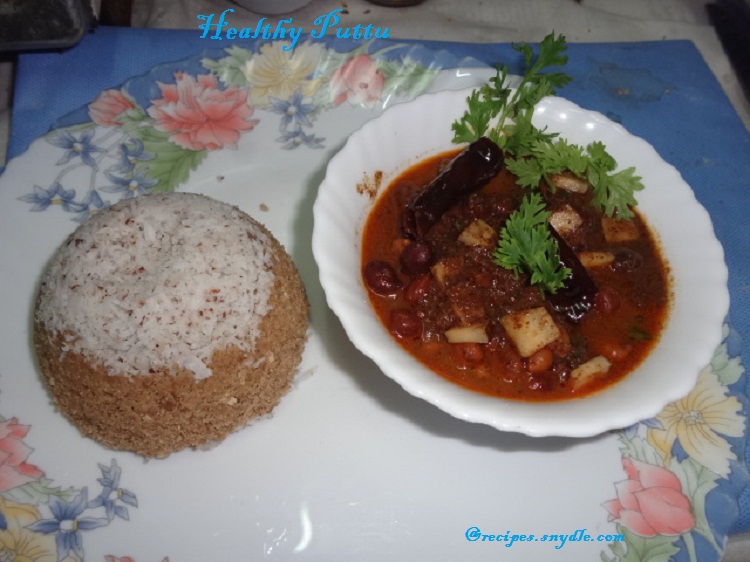 Ingredients
Wheat flour-1/2 cup
Oats-1/2 cup
Raggi powder-1/4 cup
Maise powder-1/4 cup
Cardamom-1
Cashew nuts-3
Raisins-5
Salt to taste
How to Make Healthy Puttu
Roast the oats,wheat flour, raggi powder, maise powder and cashew in a pan till the colour changes and roasted smell comes.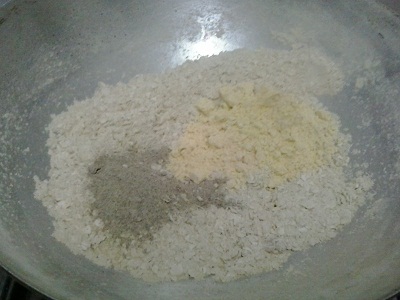 Allow it to cool.
Crush cardamom and keep separate.
Springle the water  and make the dough with tip of your finger .(There should be lumps).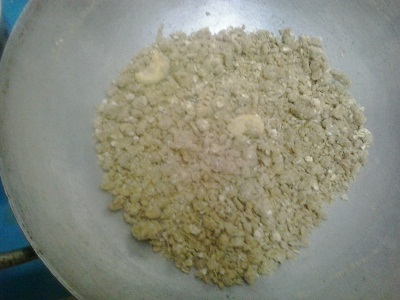 Grind in a small jar for 1-2 seconds so that the mix will be even.
Add salt, raisins and cardamom. Mix well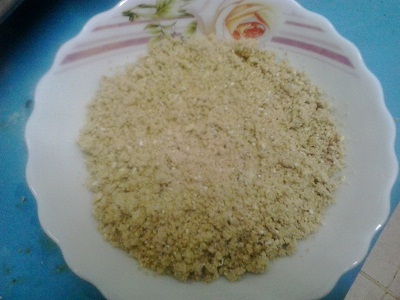 Keep it aside for 1 hour to make it soft.
Fill the dough and coconut by layers.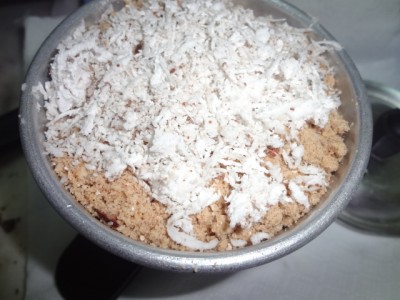 Boil the water in a cooker. When the steam comes up, put the mould over it.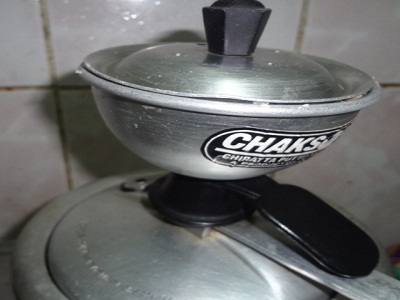 Steam it till the cooked smell comes. Usually it takes 2-3 minutes.
Serve it with chickpeas curry or banana.