Stir fry kangkong in Oyster sauce is a very simple vegetable dish that my kids love to eat. This vegetable dish composed of a green leafy vegetable widely known in the Philippines as kangkong or water spinach is a popular ingredient in many dishes. If you are looking for a simple vegetable dish that you can cook in 5 minutes then this dish is for you.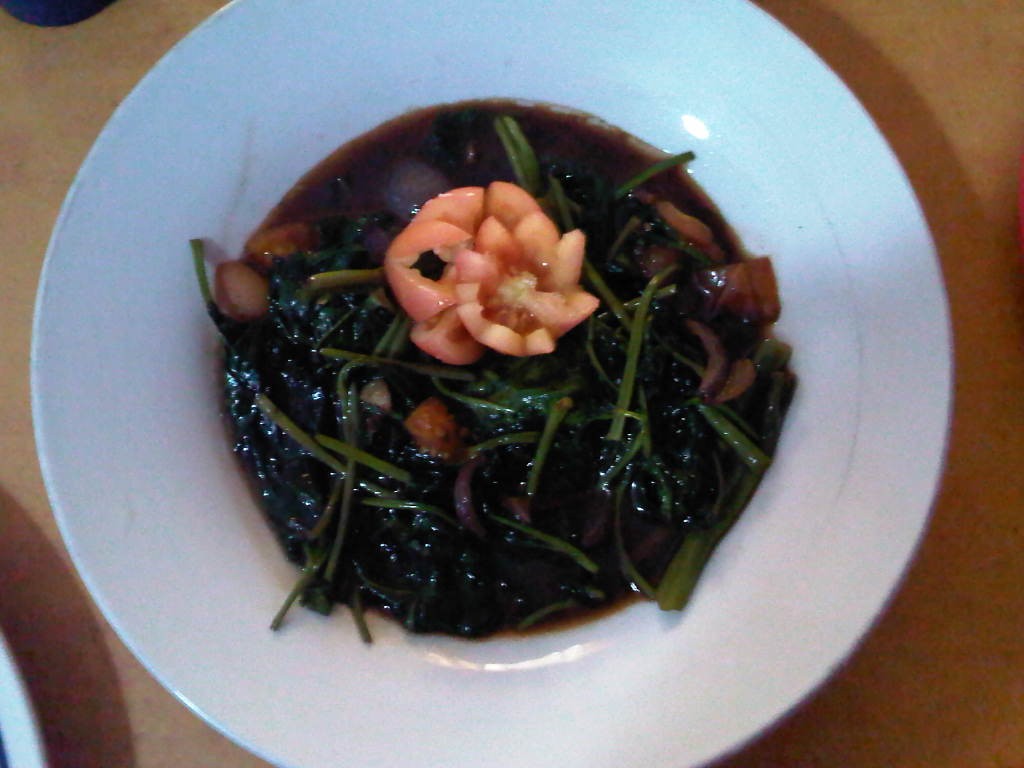 Stir fry kangkong in oyster sauce is a quick and easy dish. This dish is great for people always on the go and those looking for a new side dish. Kangkong is easy to find they are available in supermarkets and public market and only cost P5, making stir fry kangkong budget friendly. Kangkong or water spinach is a very nutritious vegetable because they are rich in calcium, iron, carotene, phosphorus, Vitamin A, etc. Anyway, enough information about this plant and let's talk about my recipe. I know you are excited to try this dish, so here is my stir fry kangkong in Oyster sauce.
Stir Fry Kangkong in Oyster Sauce Recipe
Ingredients:
1 Bunch kangkong or water spinach, cleaned
2 cloves garlic
1 onion
1 tomato
4 tablespoons oyster sauce
¼ cup water
2 tablespoons cooking oil
Direction: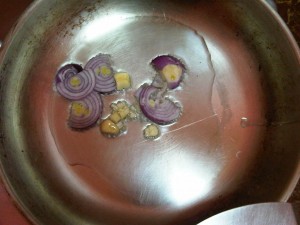 Wash the kangkong under running water. Separate the stalk from the leaves and set aside. In a wok or skillet, heat oil over medium low heat and saute the garlic, onion and tomato.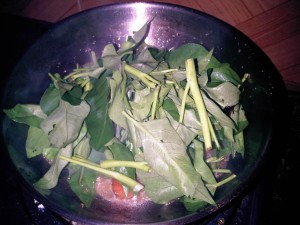 Next, put the kangkong into the wok and cook for 2 minutes.
Pour in the oyster sauce, water and stir. Cook for 2 minute and remove from heat.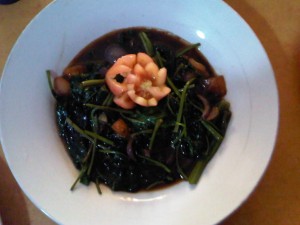 Transfer to a serving bowl and enjoy!
In just 5 minutes you have a delicious and healthy side dish or main dish. I always cook this dish whenever I make tonkatsu and fried chicken. Try this recipe your family will surely love it. Don't forget to bookmark this page to save the recipe. Have a nice day!