Sunday is a special day for me as the entire family gets together for lunch.  So usually it will be a non veg day at home.  All the other days I normally prepare vegetarian dishes. But sunday will always be different.  I have already shared nadan chicken curry and mutton curry or other non vegetarian recipes you can find it here.  So this sunday, I prepared green chicken which was there in my to do list for a long time.  I love the taste and smell of coriander.  The smell of coriander attracts me a lot.  I love the addition of coriander in my dishes.  So this green chicken curry is made with coriander paste.  If you are a coriander lover like me, then you are surely going to like this.  This was a hit in the family and got finished in no time.
oil  – 1 – 2 tablespoon
cinnamon – 1 piece
cloves – 1
onion (chopped) – 1
star anise – 1
cumin powder – 1 teaspoon
cardamom – 1
bay leaf – 2
tomato – 1
water – 1/2 cup
coconut milk  – 1/2 cup
For marination 
chicken – 1/2 kg
turmeric powder – 1/4 teaspoon
chili powder  – 1/4 teaspoon
coriander powder – 1/2 teaspoon
ginger garlic paste  – 1 teaspoon
curd / yogurt – 1 tablespoon
salt – to taste
For grinding 
coriander leaves – 1/2 bunch
onion – 1/2
green chili – 3
mint leaves – 10
poppy seed (soaked in water ) – 1/2 tablespoon
pepper  – 1 teaspoon
ginger – 1 piece
garlic – 5 – 6
fennel seeds – 1 teaspoon
cashew nut – 5
lime juice – 1 teaspoon
Preparation
1.  Prepare coconut milk and keep it aside.
Method
1.  Wash the chicken pieces in clean running water, squeeze the water and keep them aside.
2.  In a bowl, add the chicken pieces and add 1 tablespoon of lemon juice.  Mix it well in the chicken and leave it aside for some time.  Now squeeze of the excess water.
3.  In a wide mouthed bowl, add the ingredients given under for marination.  Mix everything well and keep it aside.  Marinate it for 30 minutes.
4.  Meanwhile in a mixer grinder, add all the ingredients given under "for grinding" and make a smooth paste.  Add water if necessary.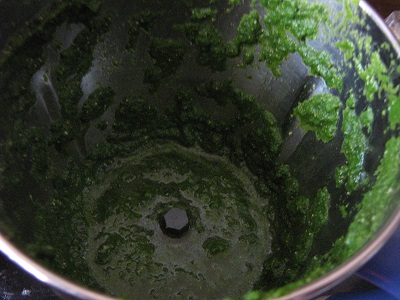 5.  Heat oil in a pan, add cinnamon, cloves, bayleaves, star anize, cardamom and saute for a second or two.
6.  Then add onion and saute it again for some more time.  Now add tomatoes and saute till they turn mushy.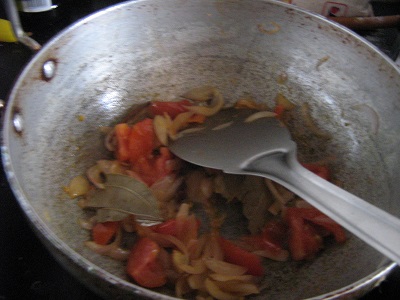 7.  Then add cumin powder, and mix well.
8.  Next step, add the ground coriander paste to this, little salt and saute it till it becomes dry and moisture goes off.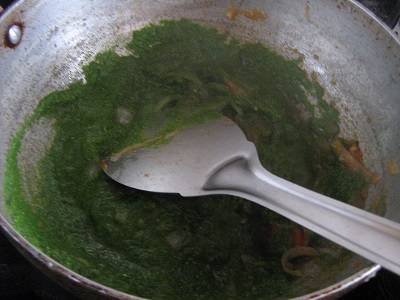 9.  Now, add the marinated chicken pieces, combine well.  (By this time, you will start getting a nice flavor.)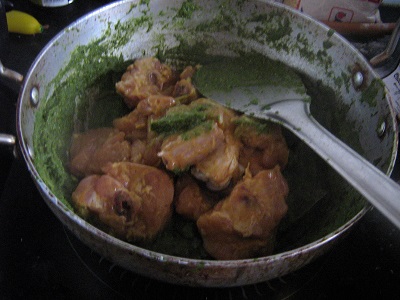 10.  Saute it for some more time in medium flame.
11.  Now add little water, cover the pan with a lid and let it cook for another 15 – 20 minutes or till the chicken pieces get cooked.  Keep stirring in between in order to avoid burning.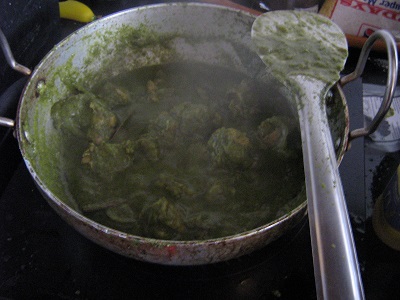 12.  Once the chicken pieces are cooked and curry has reached the required consistency, turn the gas to sim and add coconut milk.  Let it cook for another 2 – 3 minutes.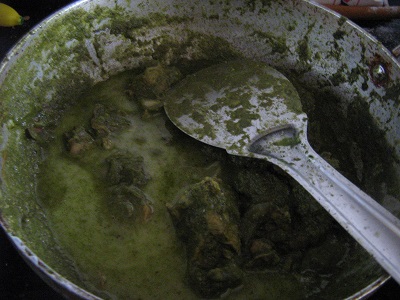 13.  Turn off the stove and serve hot.