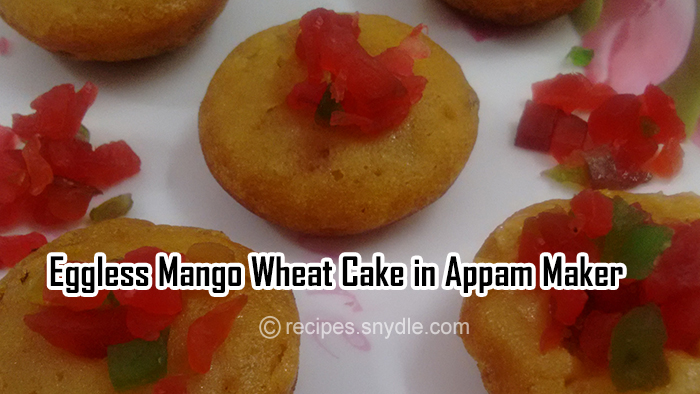 Hello friends Today I am sharing recipe of Eggless Mango wheat cake. its healthy and very less time taking and easy to make. Most of the people like mango specially the ripped mangoes are very good for baking cakes and other sweet delights. I heard alot of wheat cake so finally tried this one.  As I don't have oven , I use appam maker.  Also I love to try new things.
One day mom bring this appam maker I was surprised that what she will cook in it. I never heard of appam maker before. she told its to cook appam, than I researched about it that it is used to make  appam which is a south Indian dish. As I like experimenting I thought of baking cake on it and experiment successful. Let's begin
Ingredients:
Wheat flour- 1 cup
Colorful Candied Fruit Cubes (Tutti Fruti) – 1 cup
Mango pulp- 1/2 cup
Sugar- 1/2 cup
Vegetable Oil- 1 cup
Milk- 1 Cup
Baking Soda- 1/2 tbsp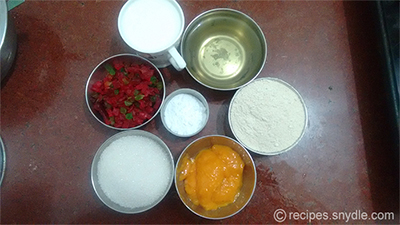 How to make Eggless Mango Wheat Cake in Appam Maker
Take a bowl add Wheat flour, Milk, Vegetable oil, Baking soda and 1/2 of Colorful Candied Fruit Cubes and mango pulp. Mix them well and make a thick and smooth batter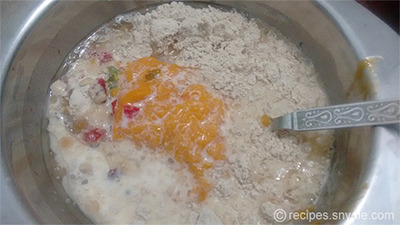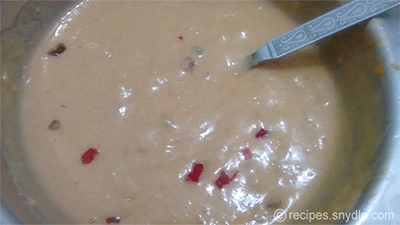 Now heat appam maker on gas pour oil and put small quantity of batter with the help of table spoon.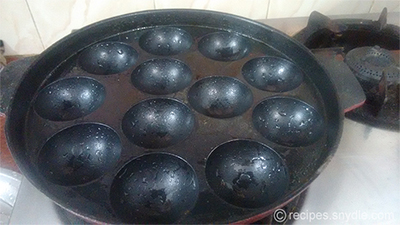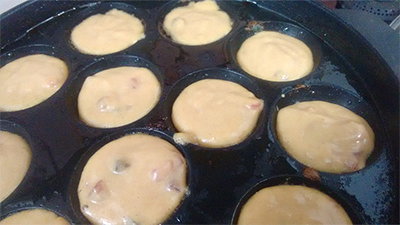 Cover it from top and flame must be very low. After 3-4 minutes check it.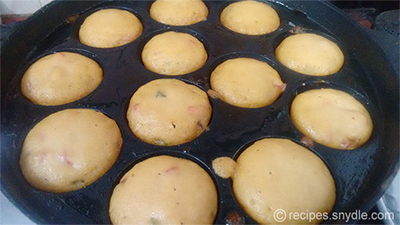 Take it out in a plate and let it cool down. Once it cooled decorate it as I used Candied Fruit Cubes., you also can use creams, choco chips and even with your favorite fruits.