Burfi is a very popular and tasty Indian sweet.  It is made with different ingredients in different places.  Today's burfi is an easy to make one and takes less than half an hour for the entire process to complete.  It is super easy and tasty.  This burfi makes use of milk powder as the main ingredient.  Considering the ingredients, this makes use of only 4 main ingredients:  milk powder, cocoa powder, sugar and butter.  All these ingredients are readily available in all the places.  Here I have topped it with pistachios but you can make use of any nuts available in your locality.
There are various versions of burfi's available in the market.  Chocolate burfi, mango burfi, coconut burfi and so on.  You can also try making this with condensed milk or also with khoya.  The key to get a smooth tasty burfi lies in the way, you mix it and also in the amount of fat added to it.  I have used 3/4 cup of butter here, but 1/2 a cup also works fine.   You have to keep stirring vigorously until the batter starts leaving the sides of your Mixing bowl.  This really gives  you tasty burfi without any lumps.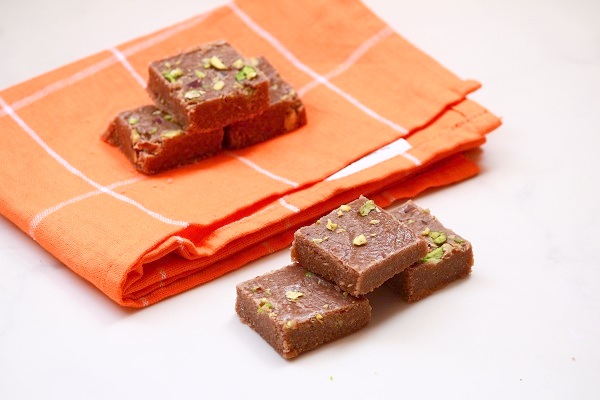 Ingredients required
milk powder  – 1 cup
unsweetened cocoa powder – 4 teaspoon
sugar  – 1 1/2 cup
water  – 1/2 cup
butter  – 3/4 cup
pistachios – 10 (for garnishing)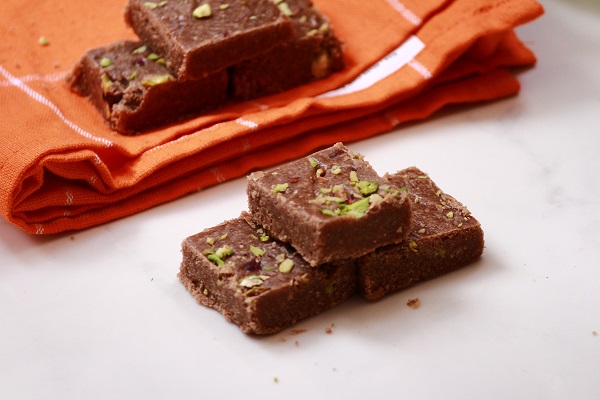 Technique
1.  Grease a plate with ghee(Indian Clarified butter) and keep it aside.  Slice pistachios and keep it aside for garnishing.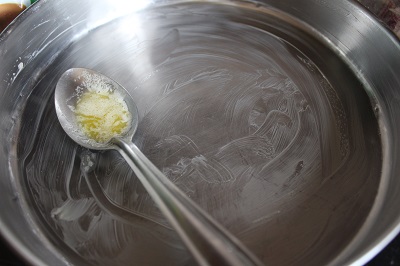 2.  In a plate mix both milk powder and cocoa together.
3.  In a pan heat butter, add milk powder mixture and saute in low flame for 3 minutes.  Transfer it to another plate and keep it aside.

3.  In the same pan, add water and sugar.  Let the sugar melt and reach one string consistency.  At this stage add the milk powder mixture, keep stirring in low flame till the mixture slightly thickens and starts leaving the sides of the pan.  Immediately turn off the flame and then pour it into the greased plate.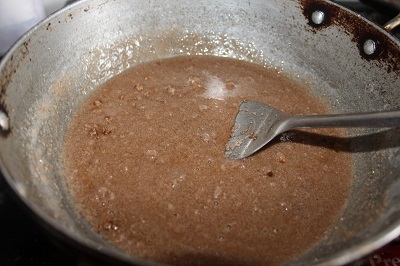 4.  Dip a spoon in ghee and then flatten the upper part with it and garnish with chopped pistachios.  Press it immediately so that the pistachios stick to it.  All these should be done fast other wise, once the mixture becomes hard, other wise the pistachios will not stick to it.

5.  Leave it aside to cool for a few minutes.  (Or you can cover it with a plastic cover and refrigerate it for 5 minutes.  )
6.  Cut into desired shapes and serve.