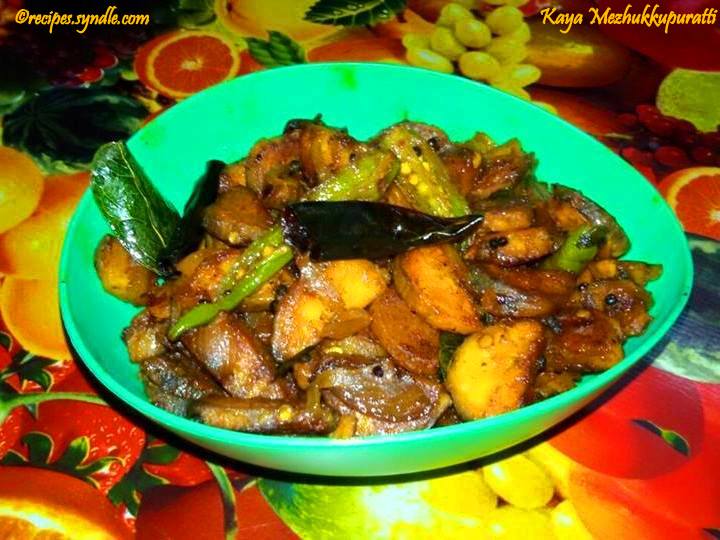 Stir fried plantain/kaya mezhukkupuratti is a classic  food for south indian people of all ages. For this wonderful recipe the main ingredients is raw plantains and coconut oil, which means the plantains is coated with coconut oil. After seasoning the plantains, they are boiled with little water and tossed with seasoned oil still water completely evaporates. Its an excellent recipe.  I used to remove the outer skin of the raw plantains. But it can be cook it with skin. Today I am going to make a little spicy mezhukkupuratti by using  pepper powder, chilly powder and green chillies. In this same recipe to reduce the hot, u can add sum beans/payaru such as cherupayaru, achinga payaru, vanpayaru etc. Lets see how i am going to make this very easy tasty recipe.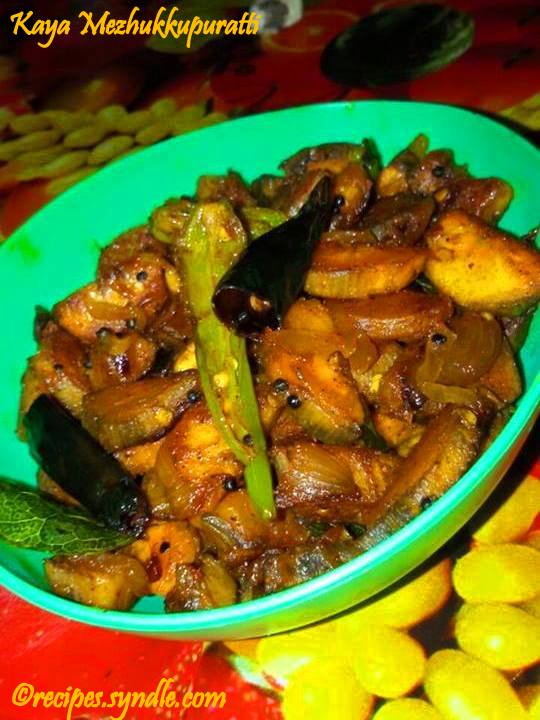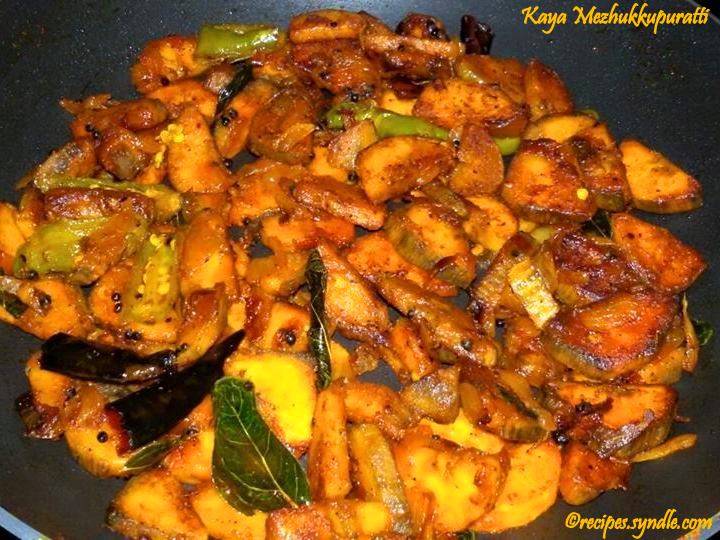 Kaya Mezhukkupuratti Recipe
 Ingredients
Raw Plantains/Pachakkaya- 2 , cut into pieces
Onions- 1, cut in pieces
Chilly powder- 1tsp
Pepper Powder-1 tsp
Turmeric powder-1 tsp
Coconut oil- 1 tbsp
Mustard seeds- 1tsp
Curry leaves- 2 sprig
Dry red chillies- 2
Salt- to taste
How to Make Kaya Mezhukkupuratti
First should remove the stickiness(kara) of plantains. Lightly peel the outer skin and cut in small pieces. Soak it in water adding little oil and keep it for 10 minutes. Then wash it several time in running water. Drain and keep it aside.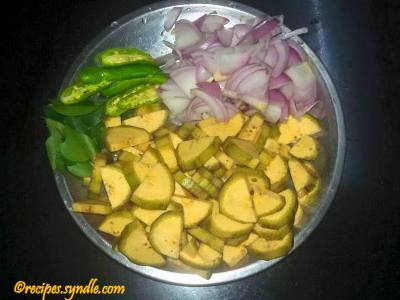 Heat 1tbsp oil in a skillet and crackle mustard seeds.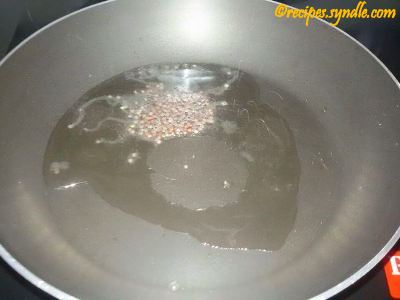 Now add dry red chillies, curry leaves and onion, saute till it turns to light golden brown colour.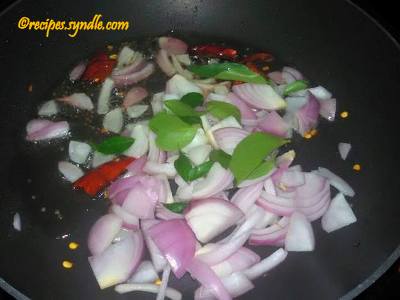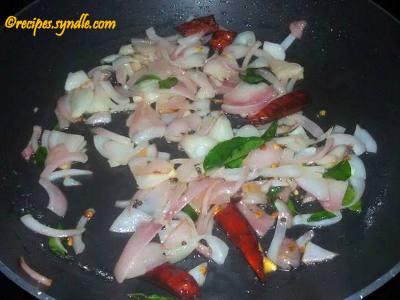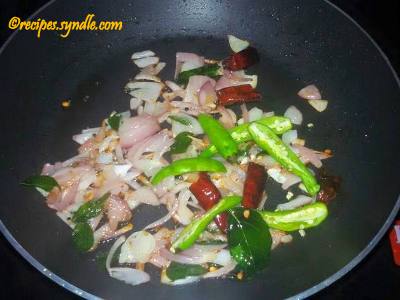 Now add the raw plantains.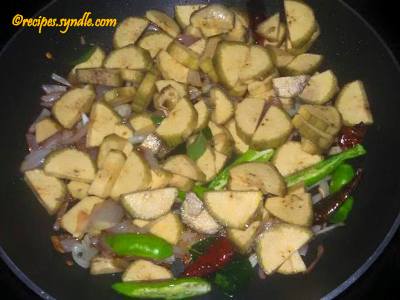 Now add the chilly powder, turmeric powder, pepper powder and salt.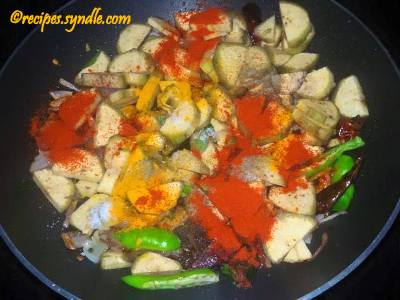 Add very little water, close it with lid and cook it for 10 minutes in low flame.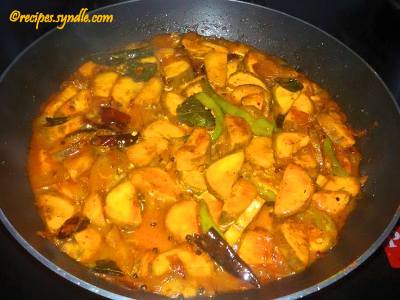 Allow the plantain pieces to lightly brown on the edges, stirring occasionally for 5-7 minutes.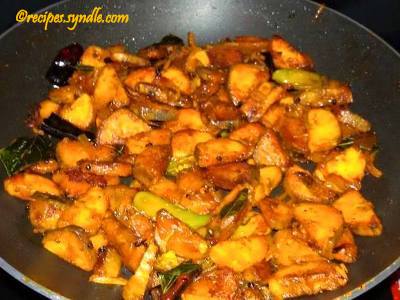 Finally, drizzle 1 tsp of coconut oil to coat the pieces. Remove from flame and serve it with rice