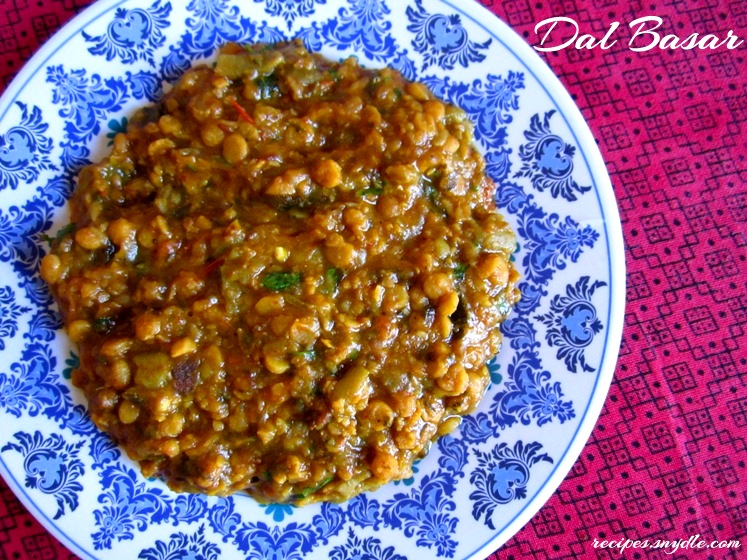 Dal Basar Recipe / Ridge Gourd with Chana Dal Recipe / Sindhi Style Tori Recipe with step by step pictures.
Heya foodies. Today I am sharing with you another popular Sindhi recipe from my kitchen. It's called Dal Basar. Dal means lentil and basar means onion in Sindhi. But surprisingly, the main ingredient of this dish is the ridge gourd! Called as tori in Hindi and Turi in Sindhi, the ridge gourd is one of the yummiest vegetable ever! It melts in the mouth when cooked well and the taste is undoubtedly very comforting.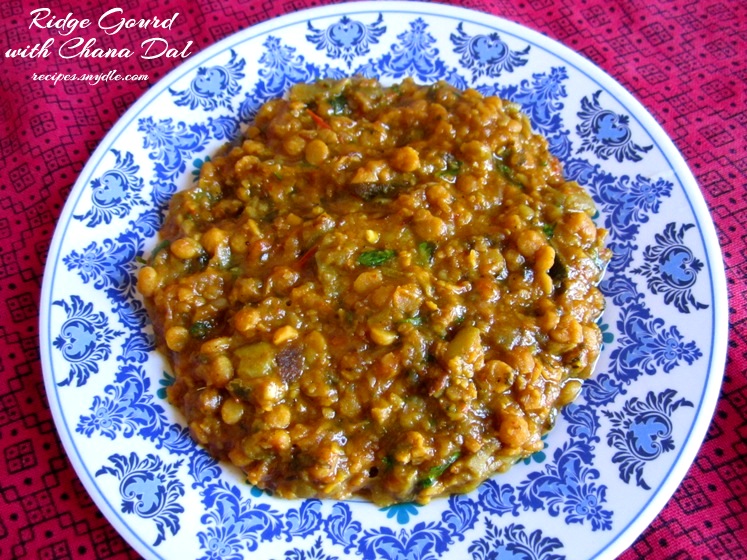 The texture of dal basar is very intriguing. Since the veggie and lentil is partially mashed, it has a smooth base and you will bite into the grainy lentil and slightly spongy ridge gourd bits. You can serve this as a side dish with rotis but it goes great with rice. Have a hot bowl of rice and dal basar and you will be in heaven!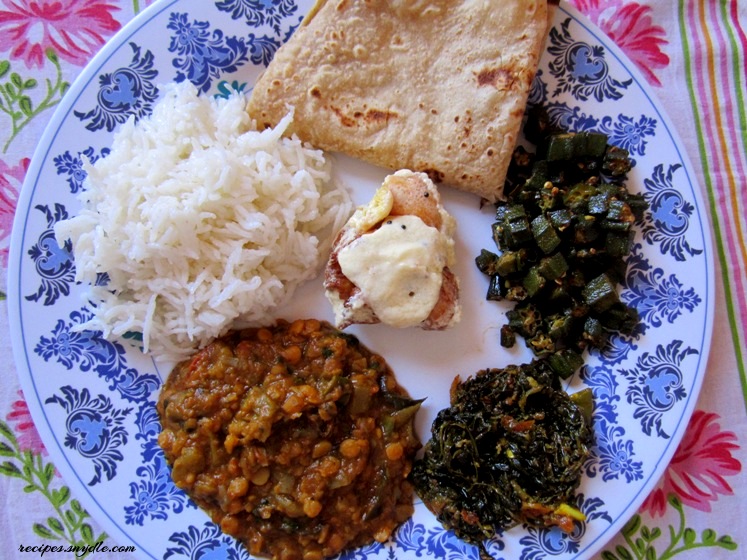 Today my lunch platter looked like this. Yesterday I had shared the recipes of Sindhi Style Stir Fried Bhindi and Sindhi Style Methi. I made them a day before to have them today since the taste enhances a lot after a few hours. So there I was, feasting on nutritious, delectable home-cooked meal! Also, there was some freshly made dahi ki kadi and pakode. Since I do not like the kadi,I just went for the pakode that had been soaked in the kadi.
Anyway, let's begin with this ridge gourd recipe. I am sure there are innumerable ridge gourd recipes on the internet, but this is something you won't find anywhere. This recipe yields 3-4 servings, for the purpose measurement, 1 cup = 250 ml.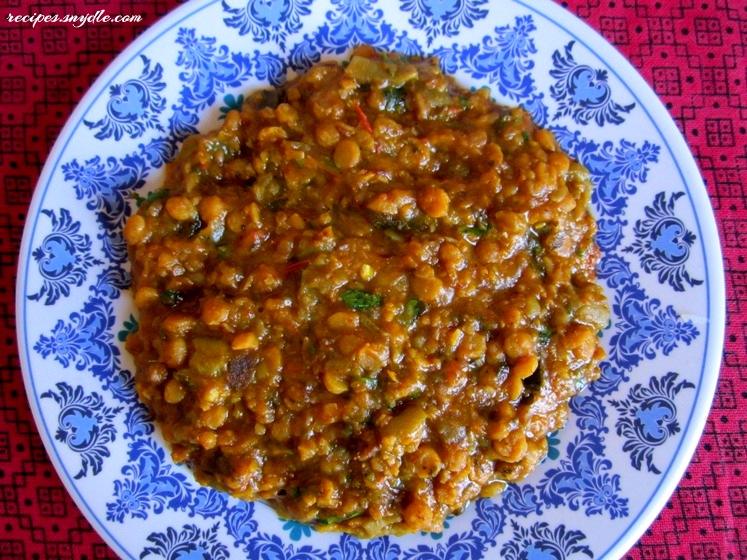 Ingredients
Ridge gourd/Tori/Turai – 1/2 kg, peeled, washed and diced
Chana dal/Yellow split bengal gram – 1/2 cup, washed and soaked for an hour
Onion – 3 medium, finely chopped
Tomato – 2 medium, chopped
Ginger -1 inch piece, finely crushed
Garlic – 10 cloves, finely crushed
Green chilies – 2, chopped
Red chili powder – 1 tsp
Turmeric powder – 1/2 tsp
Coriander powder- 1 tsp
Garam masala – 3/4 tsp
Salt – to taste
Water – 2 cups or as needed
Oil – 3 tbsp
Cumin seeds – 1 tsp
Lemon juice – 2 tsp or to taste
Coriander leaves – a handful, finely chopped
How to Make Ridge Gourd with Chana Dal/ Tori with Chana Dal
In a pressure cooker or a pressure pan, heat oil. Add in the cumin seeds and allow them to crackle.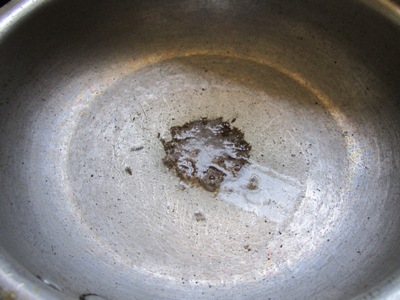 Add in the onion and saute it till it becomes golden brown.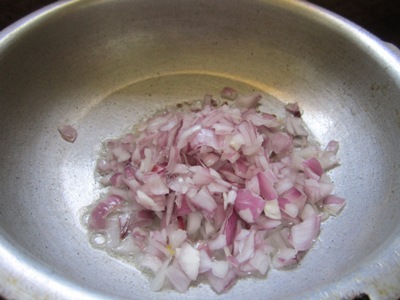 Add int the curry leaves half way through and continue to saute the onions.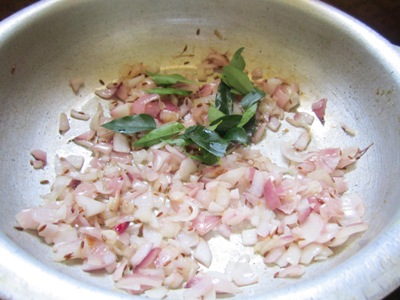 When the onions become golden brown, add in the ginger and garlic and saute for a minute or two till the raw smell goes away.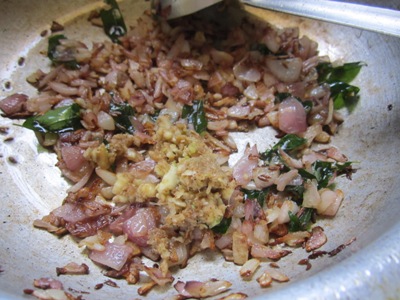 Add in the tomato and green chilies and cook till the tomatoes are mushy and the oil begins to separate.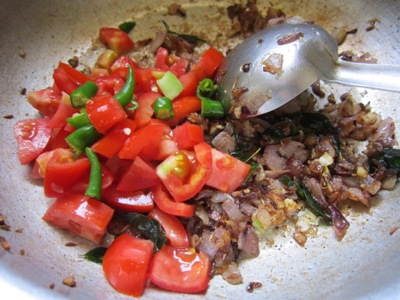 Add in the turmeric powder, red chili powder, coriander powder and mix well. Cook for a few seconds.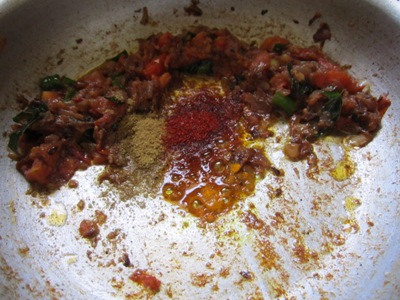 Add in the chana dal, garam masala and salt. Mix well.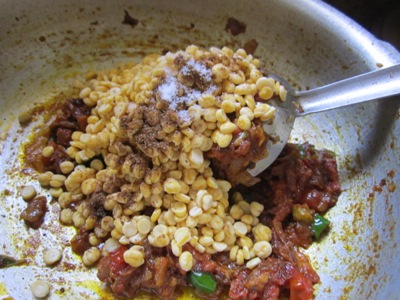 Add in the ridge gourd and mix well.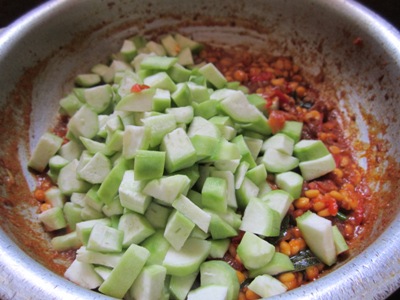 Add in half the coriander leaves. Roast the veggie and lentil well with the masala for about 10 minutes. Sprinkle water every now and then when it looks dry and cook on high flame, stirring often. This brings out the flavors of the ingredients. I used up about 1/2 cup of water in the process.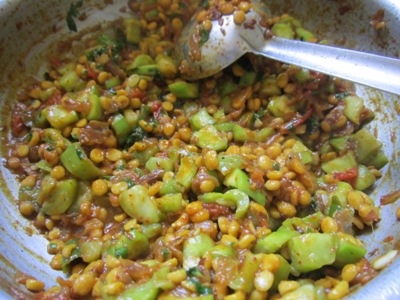 After that, add in 1 and 1/2 cups water or as needed depending on your pressure cooker. Pressure cook the veggie and lentil mixture for about 5-6 whistles.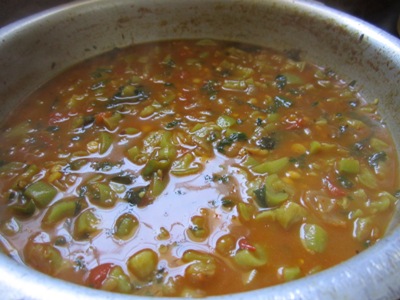 Allow the pressure to release on its own.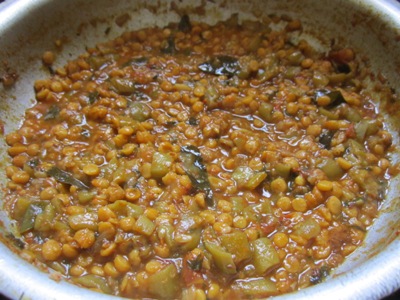 Mash the veggie and lentil mixture a bit with the wooden churner. Add in the remaining coriander and some lemon juice. Mix well. Heat the dal basar again, if you wish.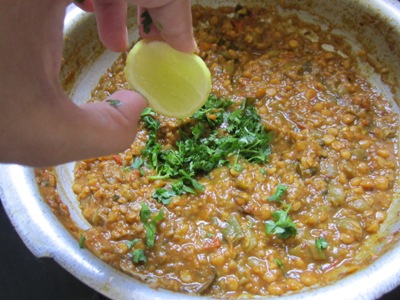 Dal Basar is ready. Serve hot with plain steamed rice or jeera rice. Enjoy!