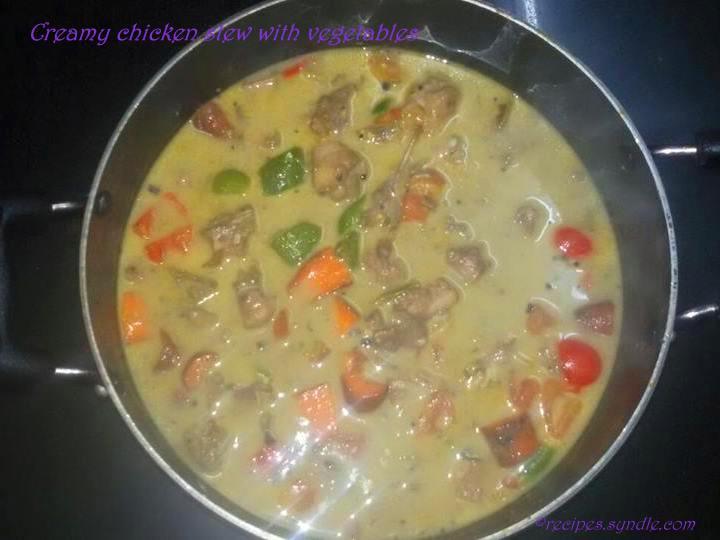 A few years ago i came across this and now it is dinner rotation once a week . I like simple and easy receipes that seem like they took alot of effort to make .This is one of those receipes. My husband loves this and whenever i make it, he used to tell how great it is. This is a receipe for  a chicken stew with multi colour vegetables . Chicken stew with  carrots,  potatoes , capsicum ( both green and red  and i missed yellow colour )and onions. My hearty suggest is that, adding  6 – 8 pieces of raw carrot, along with cooked chicken and boiled potatoes, to bring in some colour in the stew to make it look more appealing but make sure that you use very few small pieces without adding more carrot flavour to the stew . Also it is advisable not to go for boneless chicken as the dish  will lack the flavour and juices produced by bones while cooking . And country chicken goes well in stew more than broiler one, so am using country chicken here .
can you imagine the delight of having  this rich and creamy chicken stew with the elegant and pretty looking laced beauty, paalappam as a breakfast on a weekend ? its  awesome divine ! I can easily make a claim that this is one of the best breakfast in the world ! Any way am sorry( due to dinner time  receipe )  i unfortunately served this along with  butter dosa.
Ingredients
Chicken with bone-500 gram
Potato-1,cubed
Carrot-1,cubed
Green capsicum-3tbsp,cubed
Red capsicum-3tbsp,cubed
Tomatos- 1,small cubed
Onion-1,chopped
Green chillies-8,split lengthwise
Ginger-1tbspn,chopped
Black pepper powder-1tbsp
Garam masala ( crushed slighty )- 2 tbsp
Cardamom-2
Cloves-4
Thin coconut milk-3 cups
Thick coconut milk- 1 and 1/2 cups
Curry leaves
Salt- to taste
Coconut oiL-3,tbsp
How to Make Creamy Chicken Stew With Colourful Vegetables
Heat oil in deep bottom pan, add mustard seeds and allow it to  splutter, then add curry leaves and garam masalas crushed slightly.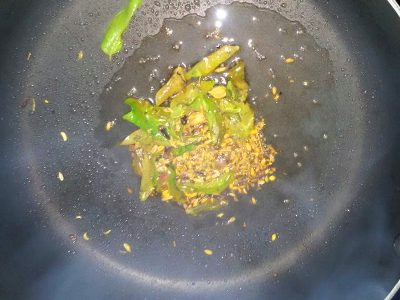 When masalas raw smell disappears add chopped onion, greenchillies and ginger.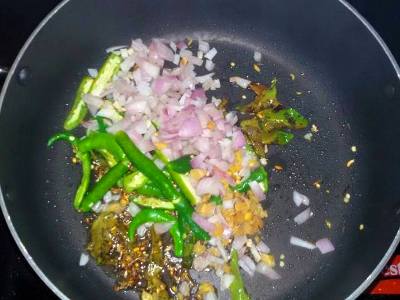 Stir well till onion turn pink colour (as on pics ) Do not makes the onion turn brown. Onion should become soft and transparent.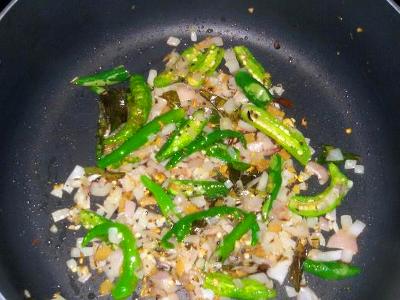 Then add the cubed chicken & combine well .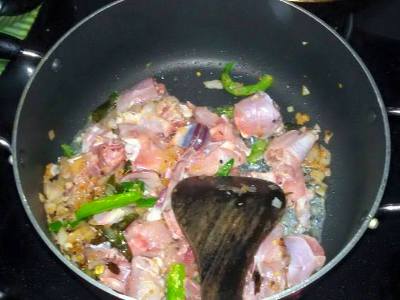 After few seconds add potatoes and thin coconut milk, salt, bring to boil.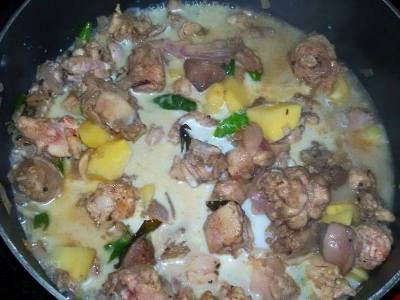 Reduce heat simmer and cook till chicken and potatoes are tender,it will take 30 mints approx. Cover the pan with lid and allow it to cook.After 30 minutes open it and add carrots and capsicum  allow it to cook for 5 minutes more ( see on pics )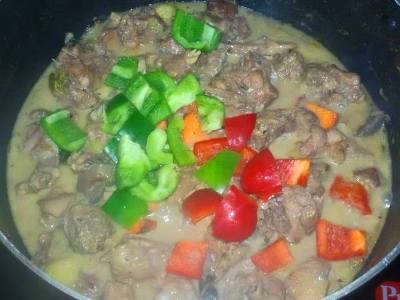 After 5 minutes add  tomatoes,pepper powder and stir well  and wait for 5 more minutes that tomatoes raw taste also should disappear .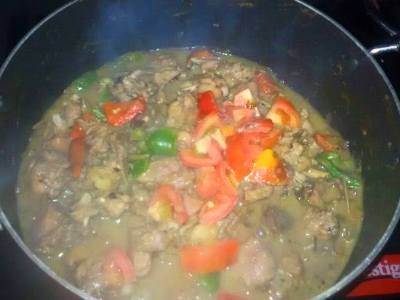 After 5minutes add thick coconut milk and stir well for 2 minutes. Now its really excellent to serve and a great aroma is coming out. Serve along with Appam, chappathi, dosa, puttu etc.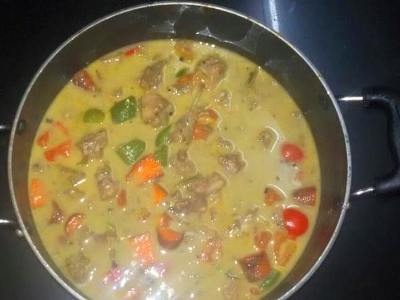 Serving this along with butter dosa .