Last night, I was wondering about what to cook. Being a full time mom is never easy because I have to create menus that my family will enjoy daily. Plus! my kids are food conscious, they also don't agree on food. My daughter is into soup and my eldest son is into fried food while my husband wants vegetables. So, everyday I have to come up with dishes for breakfast to dinner that they would all agree on.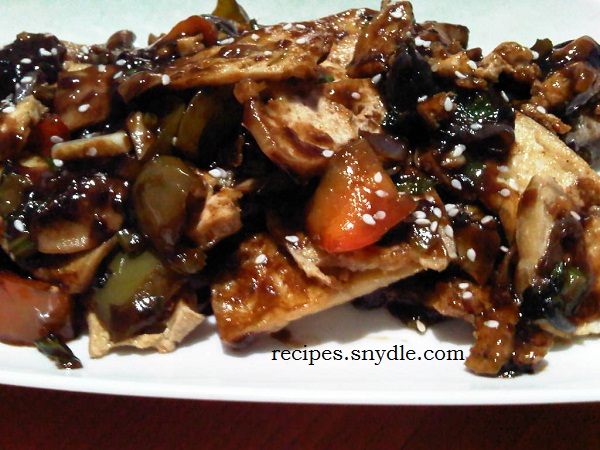 As I was saying, I was thinking of food to cook for dinner. I went to the fridge and scan the content. I discovered that there are still 3 pieces of tofu, celery and capsicum that needed to be cook ASAP. My husband doesn't eat tofu as he hates the bland taste. So, I have to prepare a dish that will make him eat tofu and my kids will enjoy.
I have decided to cook stir fry vegetable and tofu in oyster sauce.
This is a simple dish and very quick. I don't need a lot of veggies to make this dish, its simplicity is the reason I love it. By the way, this is my first time to cook this dish so I'm a bit nervous that they won't like it. When my husband said, he loves it, I was really happy. I know he is not kidding and just trying to make me feel good because they ate everything and fast.
Try this dish, you will love it. Here's my stir fry vegetable and tofu in Oyster sauce, enjoy cooking this dish!
Stir Fry Vegetable and Tofu In Oyster Sauce
Ingredients:
3 pcs tofu
1 small can mushroom
Celery
1 Red bell pepper
1 Onion
2 cloves garlic
Oyster sauce
Cornstarch
Water
Direction:
Prepare the tofu and vegetables. Set aside.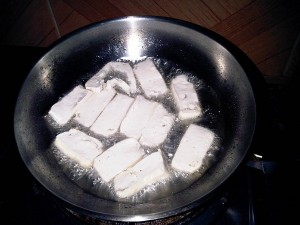 In a medium pan, heat oil over medium high heat and cook the tofu until golden brown. Set aside. While frying, combine water, cornstarch and oyster sauce in a small bowl. Set aside.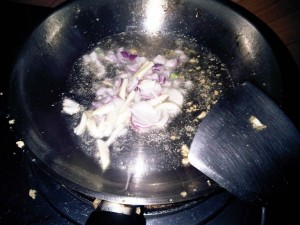 In a skillet or wok, pour oil and sauté onion and garlic.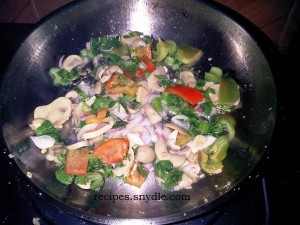 Add the mushroom, red bell pepper and celery, stir fry for 3 minutes.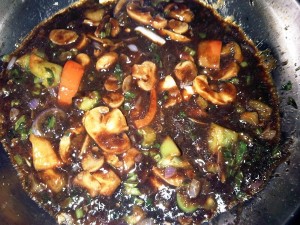 Pour the water with cornstarch and oyster sauce mixture into the skillet. Stir and simmer for 2 minutes.
Next, add the tofu and stir, cook for 2 minutes. Remove from heat and transfer to a serving dish.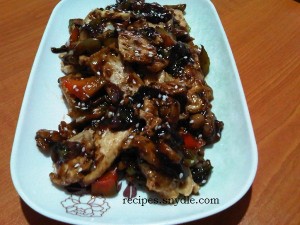 Serve with rice and enjoy!
Thank you for dropping by and checking out my recipe. Don't forget to bookmark this page before you leave to save the recipe. Have a nice day and enjoy cooking!