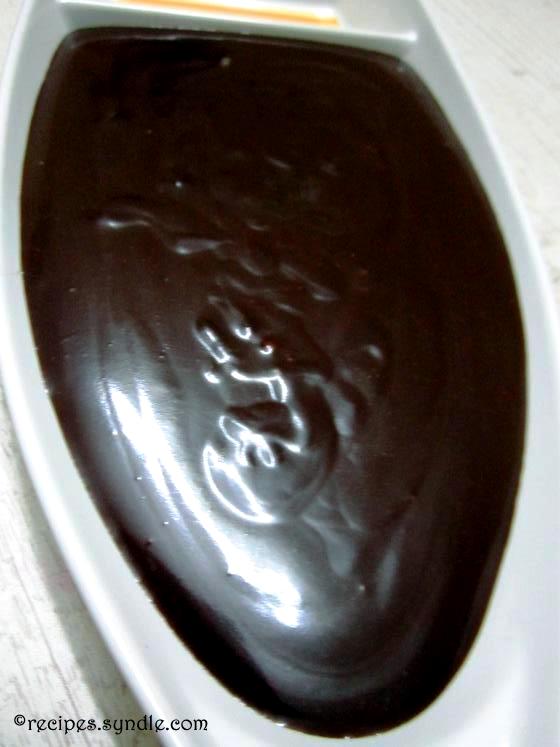 Hi again. After the recipe of cake doughnuts, I am sharing the recipe of easy chocolate ganache that I used to glaze the doughnuts. It gets ready in a few minutes and tastes heavenly. The key to making a good ganache is using good chocolate.
Usually, I use Callebaut's callets that have 53 percent cocoa. I didn't have it today. So I used Amul Dark chocolate that has the same percentage of cocoa. Steer clear from cheap chocolates, milk chocolates and compounds. Use the good stuff. The cream is used has 250 percent fat content. I added some castor sugar because my family likes it a little sweet, sweeter than the taste of dark chocolate.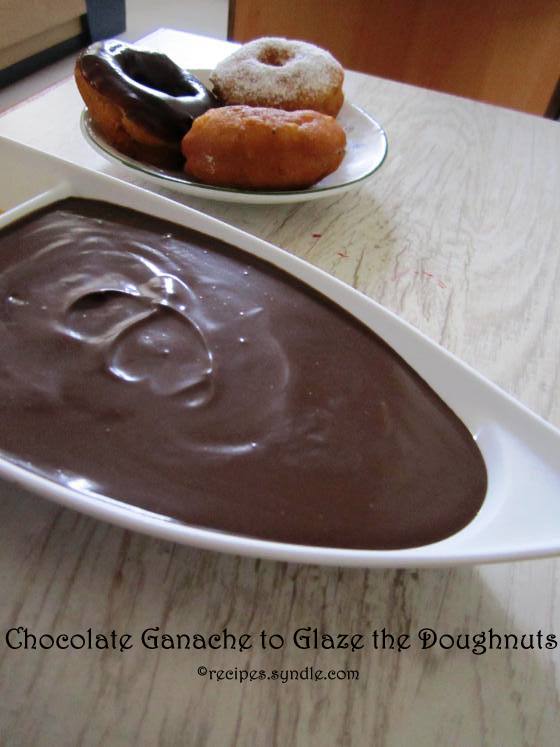 This ganache has a pouring consistency initially and thicken with time. It stays good in the fridge for a month if stored hygienically. I personally do not recommend that though. This ganache recipe is sufficient to glaze 10 to 12 doughnuts.
Let's get started. For the purpose of measurement, 1 cup = 250 ml..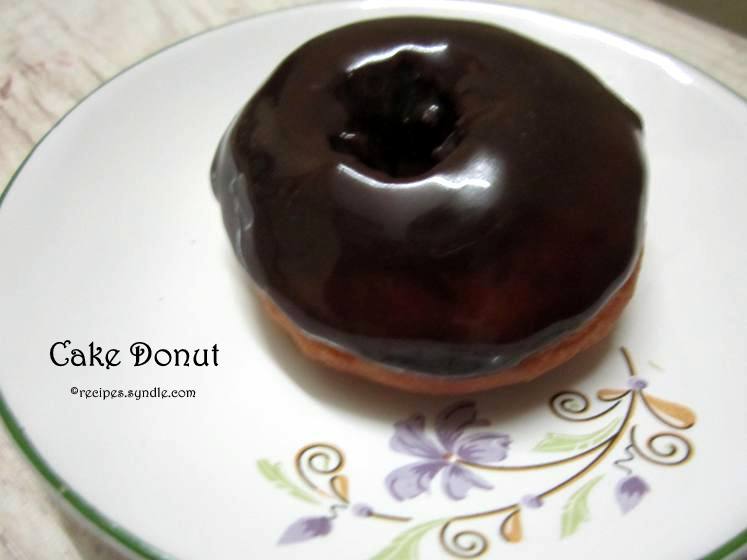 Ingredients
Semi sweet chocolate / Dark chocolate – 1/2 cup
Fresh cream – 1/2 cup
Vanilla extract – 1/3 tsp
Butter – 1 tsp
Castor sugar – 1 to 2 tbsp, according to your taste
How to Make Chocolate Ganache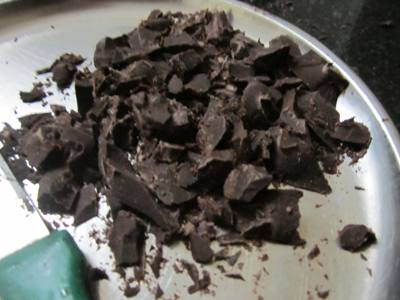 In a heavy bottom pan, heat the cream and butter together on very low heat till bubbles begin to appear from the sides. Keep whisking to avoid burning or boiling.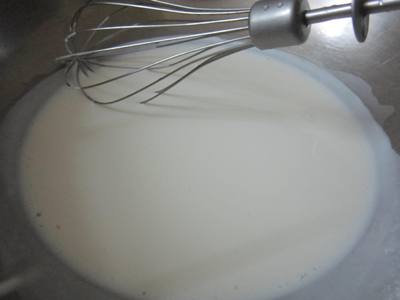 Take the chocolate in a bowl and pour hot cream over it. Let it stay for 2-3 minutes till the chocolate softens.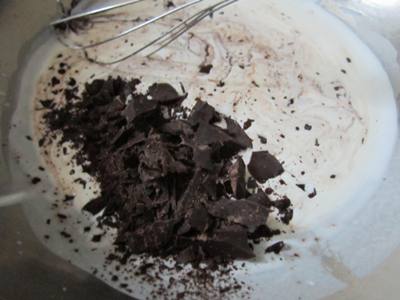 Whisk the mixture nicely. Add in the vanilla extract and whisk well.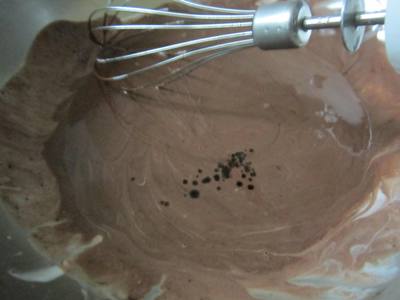 Add in the caster sugar and whisk well.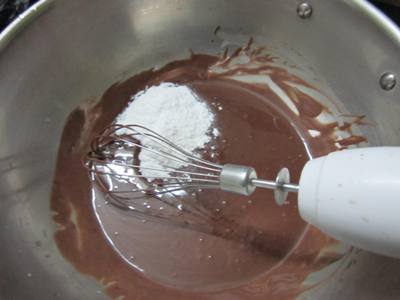 Let the ganache cool down a bit before use. It will look like this, all shiny and delicious.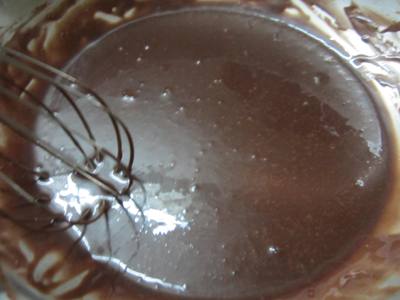 I used it to glaze doughnuts. When you dip a hot doughnut in the thickened ganache, it warms up and becomes melty and shiny. Dip warm donuts in the ganache and allow the excess to drip away. Double dip it, if you want. Enjoy!