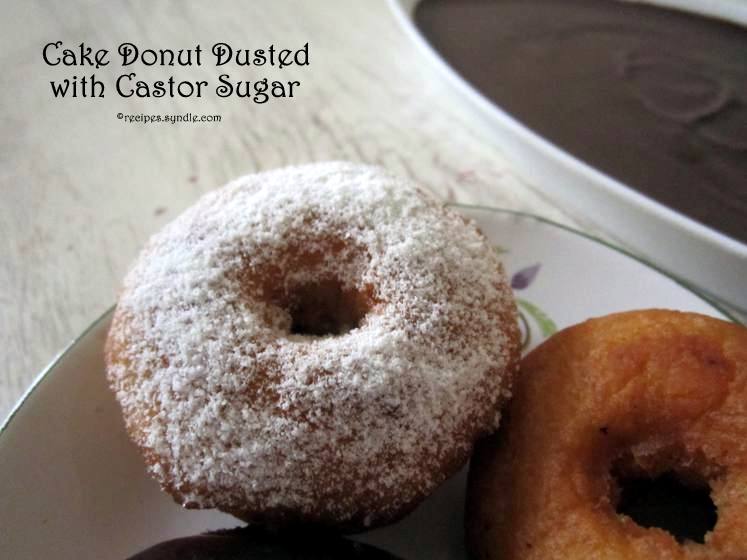 Hello, foodies. Today's recipe is a special one. It's a cake donut recipe. You can make these doughnuts without yeast because it uses baking powder as a leavening agent. Also, people who do not have ovens can make this. Since, these aren't baked doughnuts, but these are fried doughnuts. Also, I made chocolate ganache to glaze the donuts. You can find the recipe of chocolate ganache here.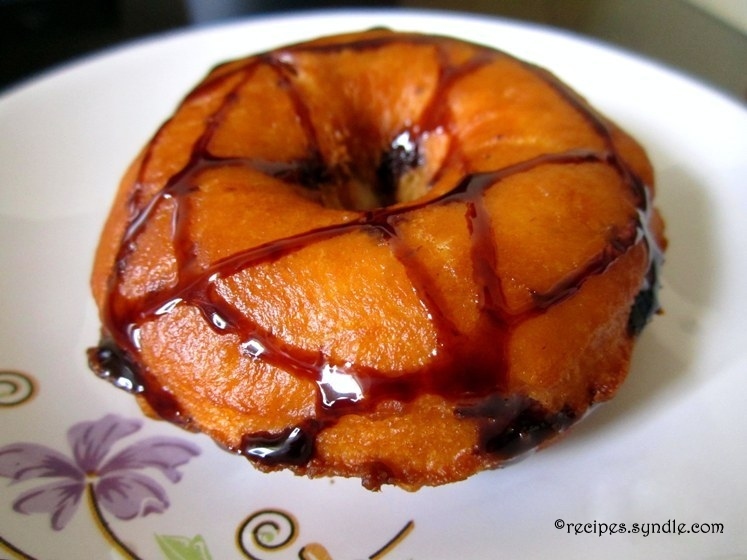 This is a step-by-step, easy doughnut recipe with lots of pictures. It is adapted from the cake donut recipe from Joy of Baking. Let's take a look at the measurements because some people who are not familiar with measures of the volume requested me to explain it to them.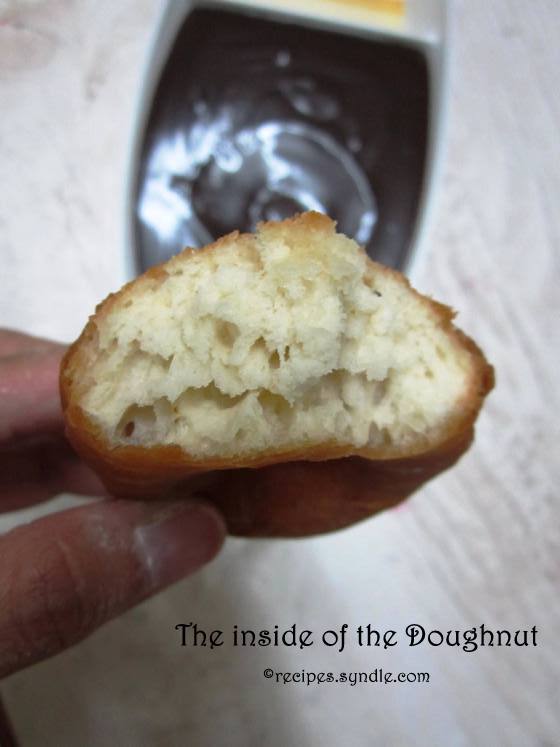 These are the measures I have used.
1 cup = 250 ml
1 tsp = 5 ml
1 tbsp = 15 ml or 3 tsp
Let's get started with the recipe of doughnuts now. Make sure all the ingredients are at room temperature. This recipe yields 10 donuts.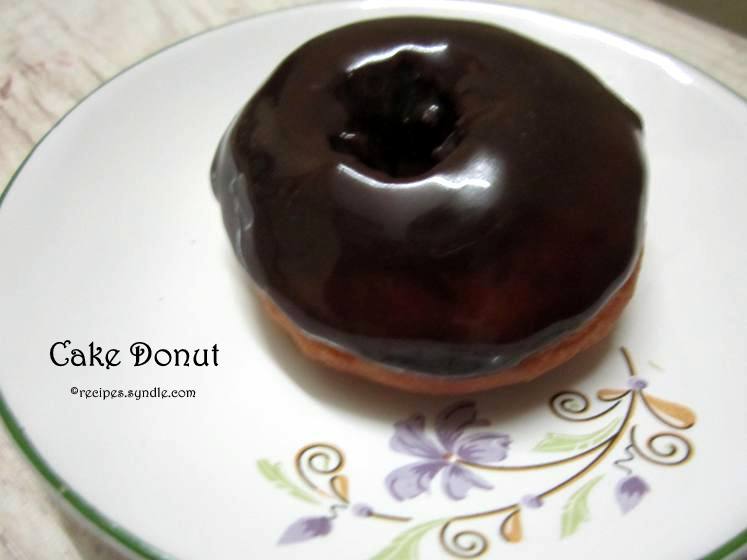 All-purpose flour / Maida – 1 and 1/2 cups
Milk – 1/3 cup
Granulated sugar – 5 tbsp
Baking powder – 1/2 tbsp
Salted butter – 2 tbsp
Freshly grated nutmeg – 1/2 tsp
Freshly ground cinnamon – 1/3 tsp
Egg – 1
Vanilla extract – 3/4 tsp
How to Make Cake Doughnuts
Take the butter and warm it up on low heat, very gently, to melt it. Allow it to cool down to room temperature. Grind the granulated sugar to a fine powder.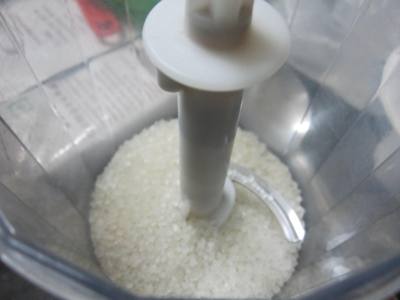 In a bowl, break an egg and add to it the ground sugar powder.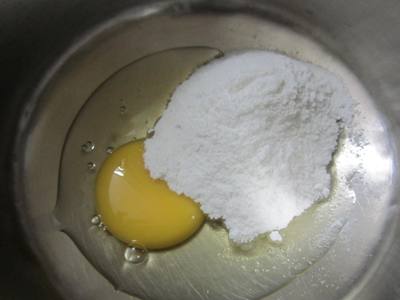 Beat the egg and sugar for 2 minutes till you get a pale yellow mixture. Add in the vanilla extract and beat for another minute.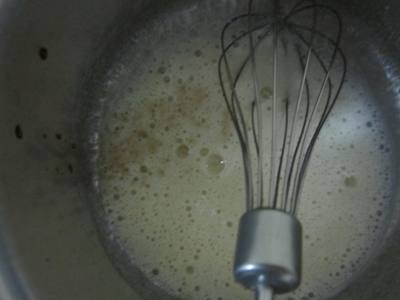 Now add in the milk and butter and beat the mixture for another 1 minute till everything is nicely incorporated to form a smooth liquid.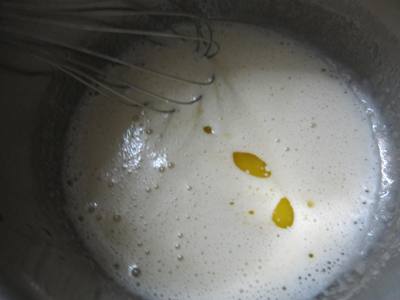 In another bowl, sift together the all-purpose flour/maida and baking powder.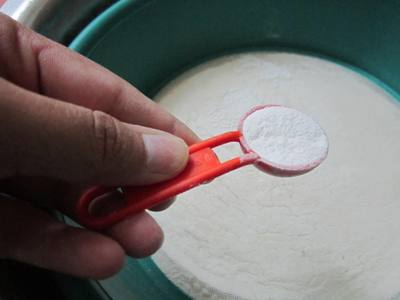 Add to it the cinnamon and nutmeg. Mix well.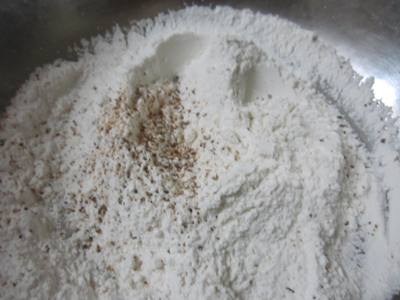 Make a well in the center of the flour and pour in the egg mixture.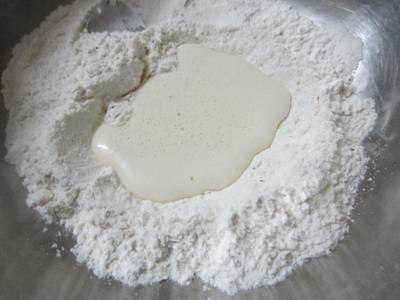 Using a spoon, make a smooth dough. It will look like a thick cake dough and be very sticky.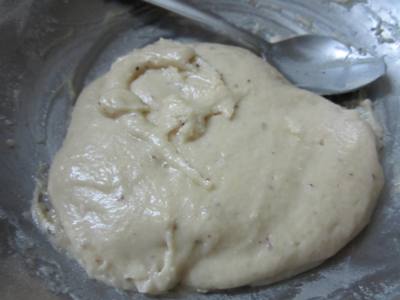 Cover the dough with a cling wrap and allow it to rest for 30 to 40 minutes. It won't be as sticky later on. After the dough has rested, take it out on the counter top that has been generously dusted with APF/maida. Dust the dough with some APF/maida too. Then it won't be sticky. Roll out the dough into a sheet that is 1/2 cm thick.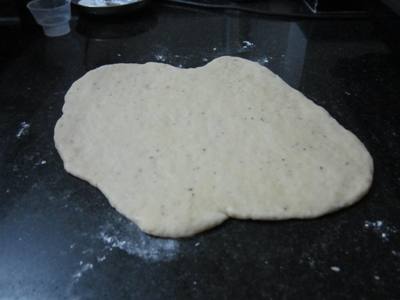 Since my counter top is small, I did this in two batches. Using a 3-inch cookie cutter, cut the donuts out of the sheet. Use a smaller cookie cutter, cut out the hole in the center too. If you do not have cookie cutters, use the lids of the jar and a water bottle like I did.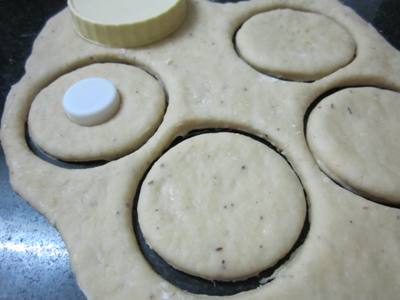 Take all the donuts and place them onto a tray or plate dusted with some APF/maida. Gather the remaining dough and repeat the process to make more doughnuts.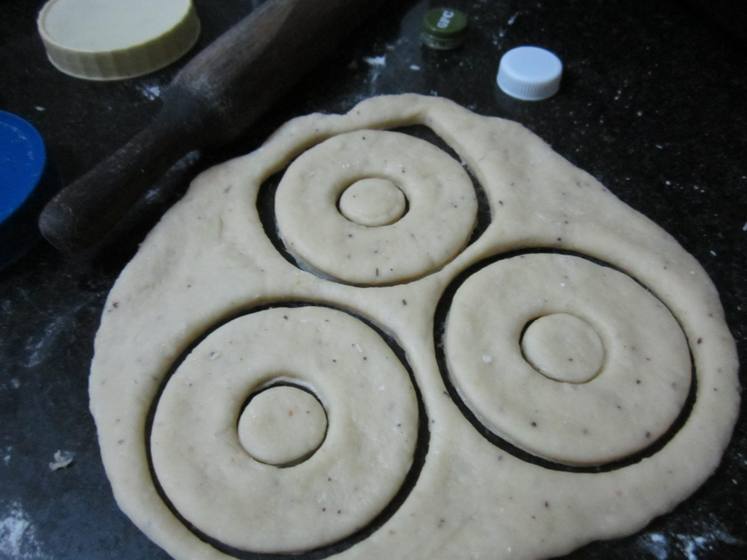 Heat sufficient oil in a skillet. Use a candy theermometer to check the temperature. It should be 190° C.
Drop in a couple of doughnuts carefully. They will sink at first but rise to the surface in 3-4 seconds. Fry the donuts till they turn golden on both sides. Fry them on medium to low flame. This may take 2 to 3 minutes.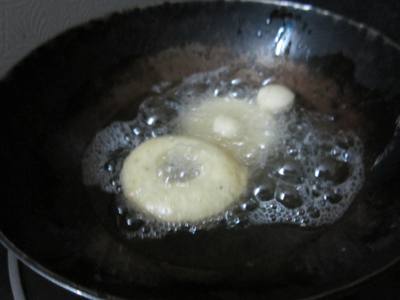 Remove the doughnuts onto a paper towel. Fry the remaining ones in the same manner after heating the oil back up to 190° C. Crispy on the outside, fluffy on the inside.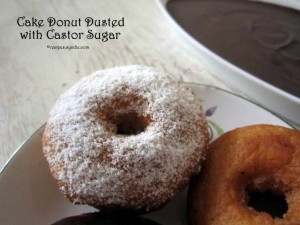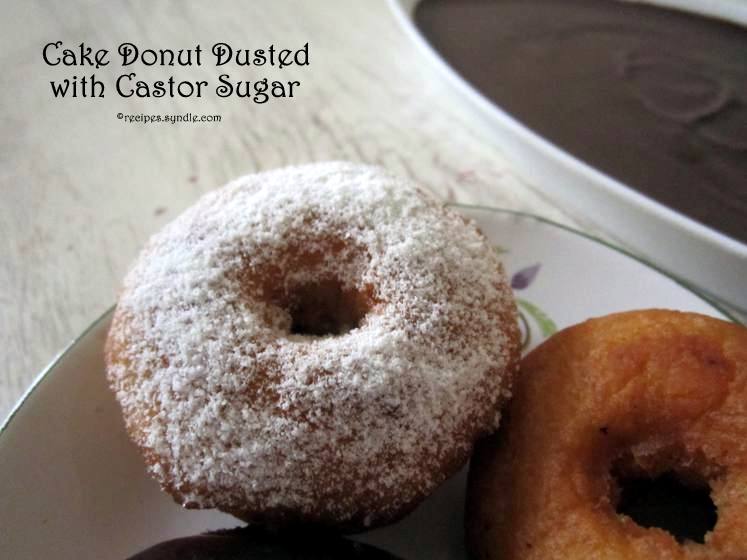 Have them plain, dusted with sugar or dipped in chocolate ganache. They stay good for 4-5 days in the fridge. Enjoy!