Chicken liver pepper fry is an Indian style recipe. Chicken livers are high in protein and a rich store of folate, which is important for fertility and helps prevent certain birth defects. Livers are also loaded with iron to give you energy.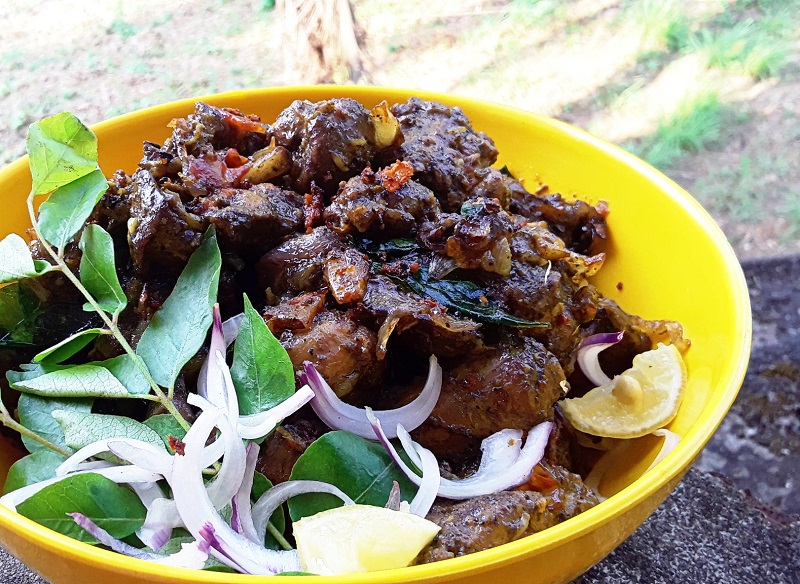 Here I am making this recipe in my own version. It's very tasty and the pepper gives an aromatic flavor and spices to this fry. If you can add green chili to this. Chicken liver in pepper fry is a good combination with ghee rice, chapatti, roti etc. I hope everyone try this recipe and give your feed backs in comment box.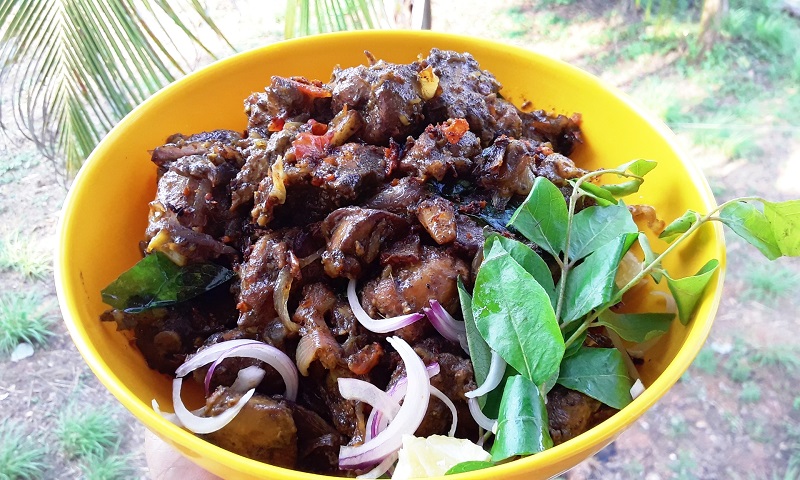 Let's starts the method of preparation with detailed images.
Ingredients for Chicken liver recipe
Chicken liver 250 gm
Pepper powder 2 table spoon
Turmeric powder ½ table spoon
Ginger chopped 1 table spoon
Garlic chopped 1 table spoon
Shallots 5 numbers chopped
Vinegar 1 table spoon
Water 1 table spoon
Garam masala powder ½ table spoon
Onion 1 sliced
Curry leaves 3 springs
Chopped coconut 2 table spoon
Tomato 1 chopped
Oil 4 table spoon
Salt to taste
Method
Marinates chicken with pepper powder, turmeric powder and salt. Keep it aside for 30 minutes.

After 30 minutes, put the marinated liver in a kadai. Add ginger, garlic and shallots.

Then add vinegar (lemon juice), water and garam masala powder.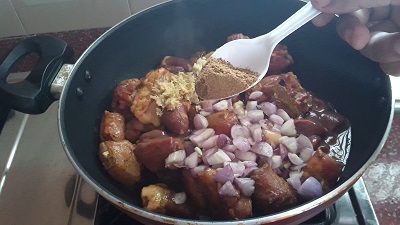 Then combine all are well. Close the lid and cook for about 2 minutes in high flame and then cook in to low flame.

In this time we want to fry sliced onion (golden brown in color), curry leaves and chopped coconut (golden brown in color).


Then finally fry chopped tomato, till its juicy.

Once the liver cooked, add fried tomato, onions, curry leaves and chopped coconut.


Mix all are well carefully.  Tasty and spicy chicken liver ready is to serve.