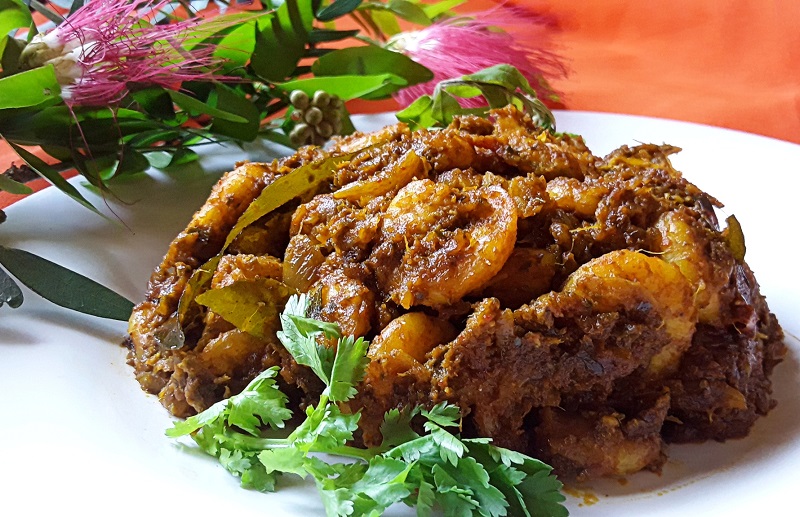 Prawns masala dry fry is very recipe which you can prepare quickly. This is my own style recipe, prawns masala dry fry is the combination of coriander leaves, mint leaves and curry leaves paste with spices. This prawn's masala dry fry is good for rice and, chapatti and roti. Prawns are very healthy sea food. Prawns are rich in Zinc and selenium. Zinc helps to regulate the producing in the skin. Prawns are also rich in a fat-soluble antioxidant.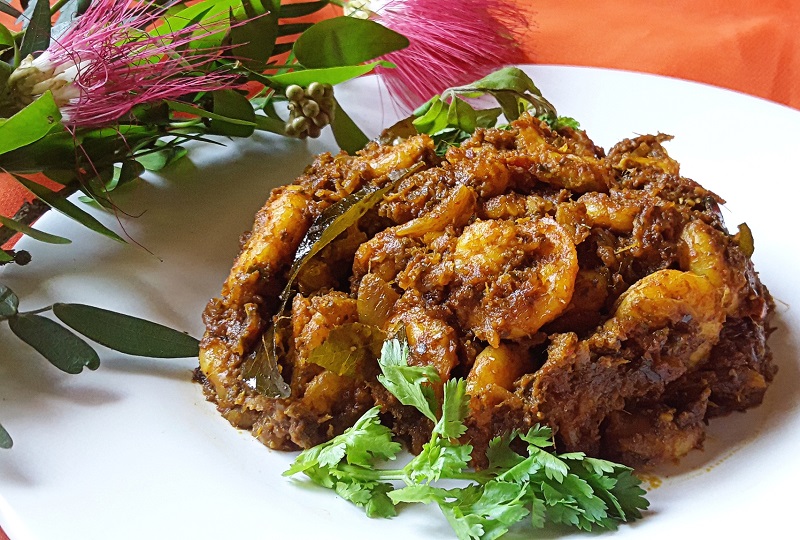 Let's see the ingredients needed and the simple method of preparation with detailed images. I hope all are enjoy this recipe with yummy recipes.
For making paste
Mint leaves ½ cup
Coriander leaves ½ cup
Curry leaves ½ cup
Vinegar 1 table spoon
Water 1table spoon
Cumin powder ¼ table spoon
Turmeric powder 1 teaspoon
Red chili powder ¾ table spoon
The other ingredients for Making Prawns Masala Dry Fry
Prawns 250 gm
Curry leaves 2 springs
Onion 1 chopped
Tomato 1 small size chopped
Ginger garlic paste ½ table spoon
Oil 3 table spoon
Salt to taste
Method of preparation
In a blender add curry leaves, coriander leaves, mint leaves and vinegar, just blend it.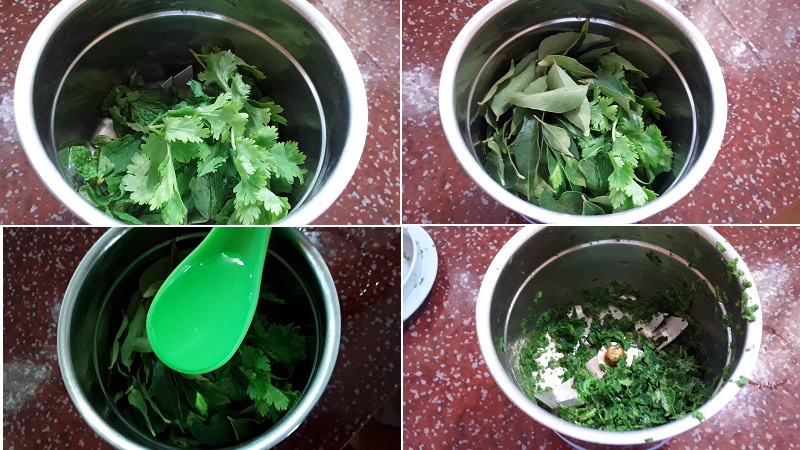 Then add cumin powder, turmeric powder, red chili powder, and water, make a fine paste.

Heat oil in a kadai, add curry leaves. Allow it to splutter.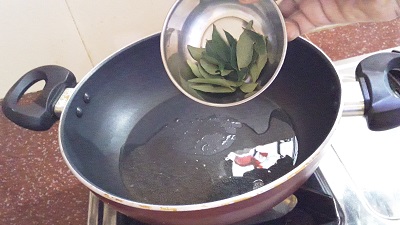 Add chopped onions and salt saute it well till the onion is lightly golden brown in color.

Then add ginger and garlic paste, till the raw smell away from it.

Add chopped tomato. Cook till tomatoes are cooked.

Add the masala paste that we already making. Saute for 2 minutes till it loses oil.

Then add prawns and mix for 2 minutes, so that the prawns well coated with masala.

Add salt to taste, close the lid and cook for 3 minutes in low flame.

Then open the lid and make its very dry.

Garnish with some coriander leaves. Now the prawns masala is ready to serve.