Hi friends, today I am sharing with you a yummy and tasty Crab In Roasted Coconut Gravy. It's very simple to prepare and very good combination with rice, chapati etc.  I learned this from my mother; she is also a perfect cook at our kitchen. The fried curry leaves gives you a special taste to the curry.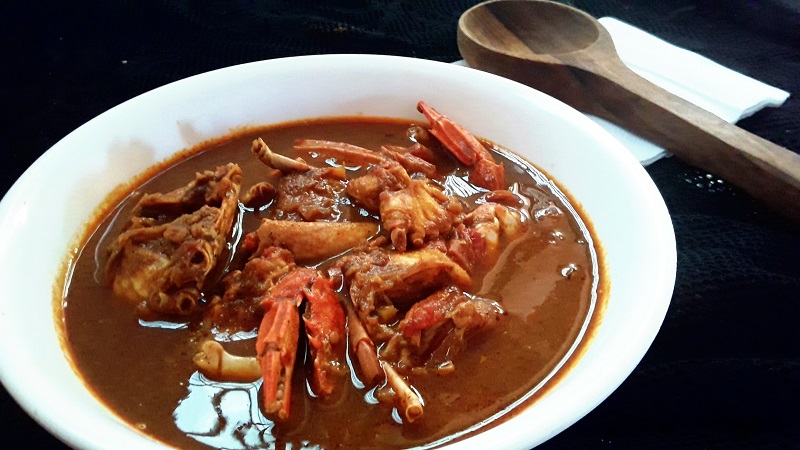 Crab is a great source of protein. It contains almost as much protein per 100 grams as meats without anywhere near the same levels of saturated fat.it helps to provide protection from heart disease and brain development. lets see the preparation with detailed images.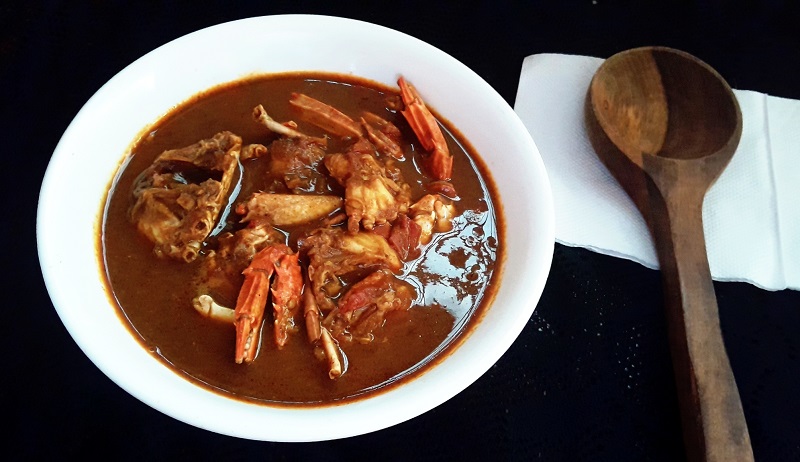 Ingredients  For Crab In Roasted Coconut Gravy
Crab / Njandu 500gm
Tomato 1
Ginger chopped 1 table spoon
Water 2 cup
Grated coconut ¾ cup
Garlic 4 numbers
Curry leaves 2 springs
Shallots 3 numbers
Pepper seeds 12 numbers
Red chili powder 1 table spoon
Coriander powder 1 ½ table spoon
Tamarind water ¼ cup
Oil 1 table spoon
Salt to taste
Method
In  kadai heat oil, adds garlic shallots curry leaves and pepper seeds. Fry till its lightly golden brown in color.

Then add grated coconut and fry until it's become brown in color. Switch off the flame.

Add red chili powder and coriander powder in it. Roast till the raw smell goes.

Then keep it aside to cool.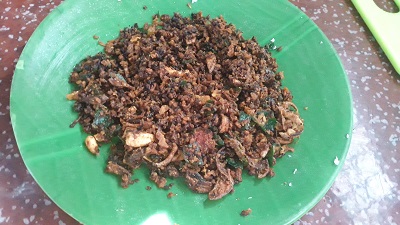 Add cleaned crab, tomato chopped ginger, turmeric powder, salt and 1 ½ cup water. Cook in high to low flame.

In a blender add roasted coconut, tamarind water and make a fine paste.

Once the crab all most cooked pour the coconut paste and balanced water. you can add more water that depending on how much gravy that you want.

Allow it to boil, add curry leaves. Check the tamarind and salt, switch off the flame.

Crab in roasted coconut gravy is ready to serve with rice or chapatti. Thank you enjoy cooking.