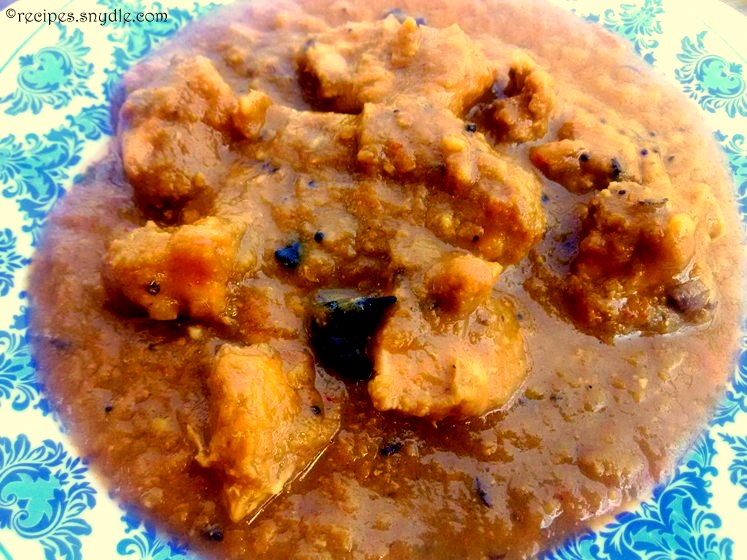 Hello, folks. Here comes the weekend special recipe. An extremely easy yet flavorful chicken curry recipe; with tender chicken coated in gravy laced with a punch of homemade mustard sauce. The mustard sauce had yellow mustard, vinegar, and a tempering of spices. This recipe was made by my friend at her place. And I didn't have my camera, so I had to make do with my cell's camera. Please excuse the poor picture quality.
I hope to share the recipe of homemade mustard sauce soon, once I learn it from my friend. In the meanwhile, you can use Dijon Mustard. Let's start with the recipe. This recipe yields 2-3 servings. For the purpose of measurement, 1 cup = 250 ml.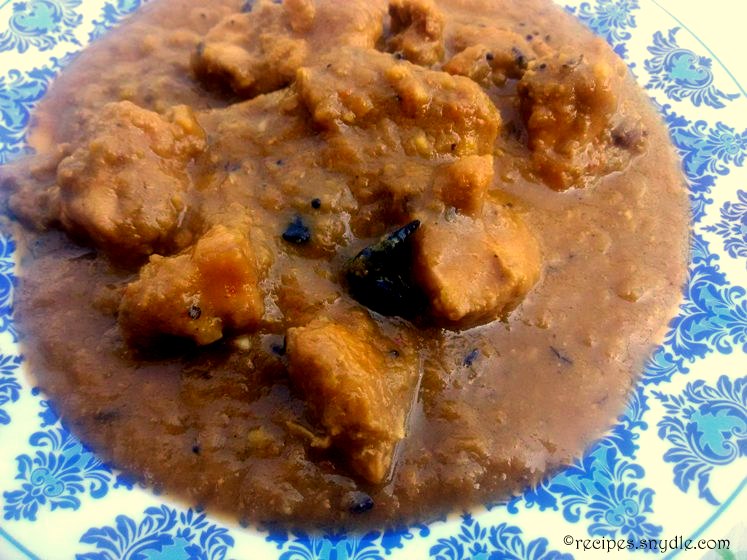 Ingredients
Chicken – 500 grams
Onion – 1 large, pureed
Tomato – 1 small, pureed
Ginger – 1-inch piece
Garlic – 15 cloves
Green chilies – 8
Thick yogurt – 5 tbsp, whisked
Mustard sauce – 1 tbsp
Chicken Masala – 1 tbsp (I used Everest brand)
Kashmiri red chili powder – 2 tsp
Salt – to taste
Water – 1 and 1/2 cups
oil– 1/2 cup
Coriander leaves – A hanful, chopped
Whole Spice
Shahi Jeera – 1 tsp
Mustard seeds – 1/2 tsp
Black pepper – 1 tsp
Cinnamon – 2-inch stick
Bay leaves – 2
Star anise – 2
Cloves – 6
Green cardamom – 3
How to Make Chicken in Mustard Sauce Gravy
Grind together the ginger and garlic. Grind the green chilies separately. Keep them aside.
Heat oil in a skillet. Add in the mustard seeds and let them splutter. Add in the cumin seeds next and let them splutter too. Now add in the other whole spices and saute them for a few seconds till they become aromatic. Toss in the onion puree and fry it.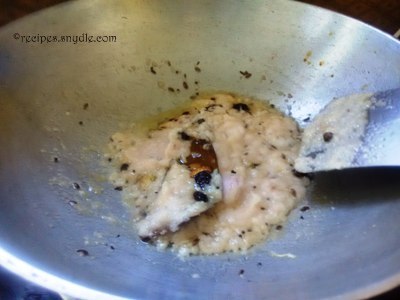 When the onion puree had turned golden brown, add in the ginger and garlic paste. Saute till the raw smell disappears.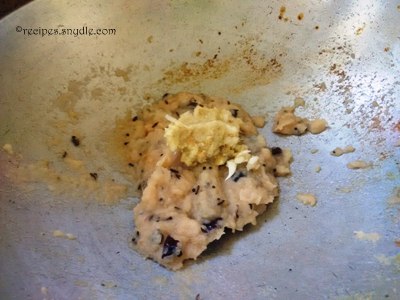 Add in the green chili paste and saute till it turns aromatic.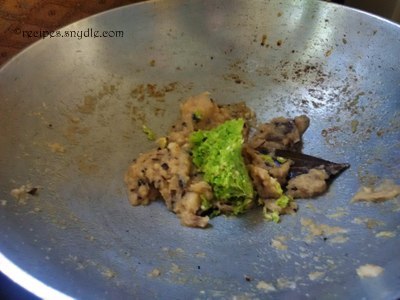 Next, add in the salt, Kashmiri red chili powder and chicken masala. Mix well and let the spices release their flavor.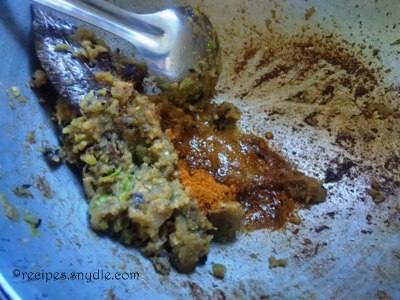 Add in the tomato puree and saute till the mixture releases some oil. Add in the chicken and saute it till the spices coat it well and the pink color turns white and the chicken is half done. This will take 7 to 8 minutes.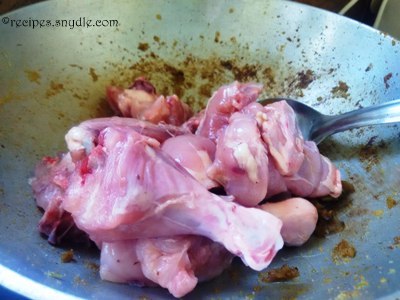 Add in the whisked curd and mix well. Next, add in the mustard sauce and mix well.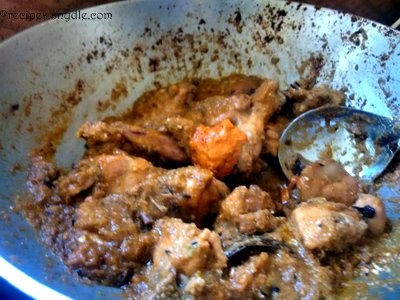 Add in the water and bring it to boil.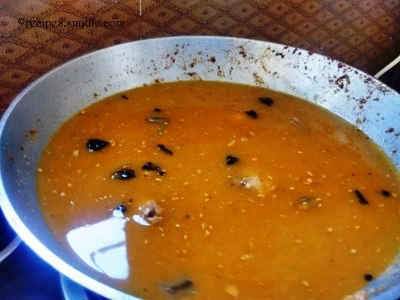 Let the chicken cook in the uncovered skillet on the high flame while stirring constantly. The water will dry up and become thick gravy. It doesn't release a lot of oil because the onion puree absorbs it all.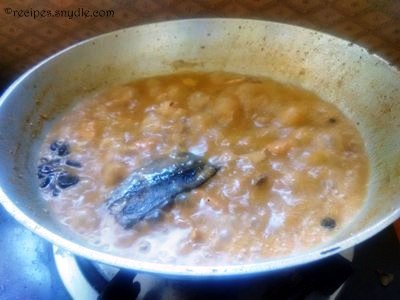 When the gravy has thickened after 10 minutes, add in the chopped coriander leaves. We didn't have coriander leaves at hand, so had to omit it.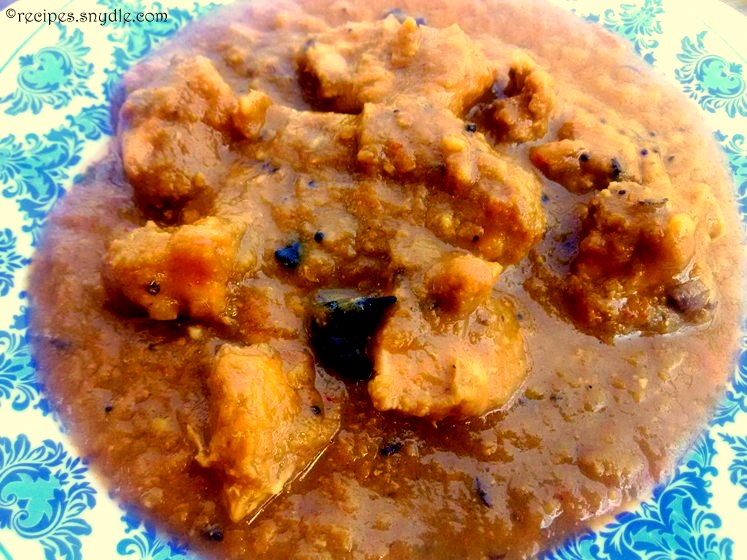 Chicken in Mustard Sauce Gravy is ready to be relished. Serve hot with plain basmati rice, it pairs up really well with it. Enjoy!