Chena mezhukkupuratti is a healthy stir fry made with chena / suran / yam.  This is one of my favorite side dish for rice but one dish which no body likes in my family. But I make it very often and have it with some curd rice.  This is a very healthy and tasty dish.  This tastes great with papad and moru kootan.  Now to the recipe..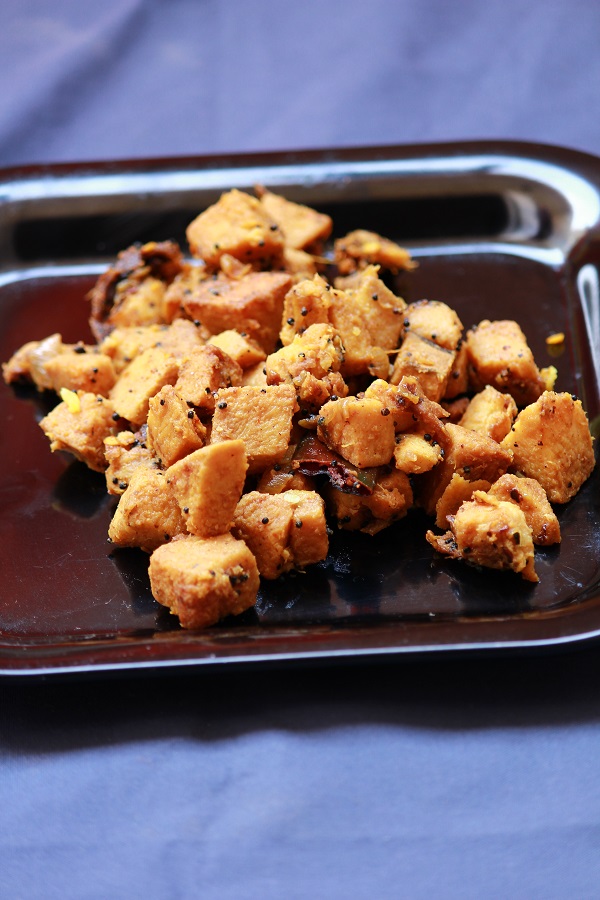 Ingredients required
Chena / Elephant foot yam  – 250 grams
shallots – 10 – 15
garlic  – 3
turmeric powder  – 1/4 teaspoon
red chilly powder  – 1 – 1 1/2 teaspoon
fennel seeds   – 1/4 teaspoon
mustard seeds – 1/4 teaspoon
dry red chilly  – 2
ginger  – 1 piece
curry leaves – 1 sprig
coconut oil  – 2 tablespoon
salt  – to taste
Method
1.  Clean chena / yam pieces and cook with enough salt and water.  Don't over cook them .
2.  In a pan, heat oil.  When oil is hot enough, add mustard seeds.  Wait till it splutters.  Then add dry red chilly, and saute for few seconds. Then add fennel seeds and let it sizzle.
3.  Then add sliced shallots, crushed garlic, ginger, few curry leaves and saute until it turns brownish in color. (The raw smell of garlic should go off. )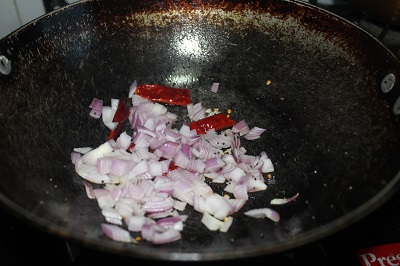 4.  Then add cooked chena, turmeric powder, red chilly powder, and combine well.  (Check for salt.  If necessary, add more.)  Mix well.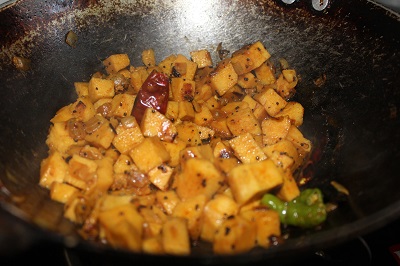 5.  Add little more oil and roast chena pieces nicely on low flame for another 8 – 10 minutes until they become nicely fried or brownish on outside.
6.  Drizzle 1 teaspoon of coconut oil, gently mix and saute for 2 more minutes, turn off the flame.  Serve with hot rice.