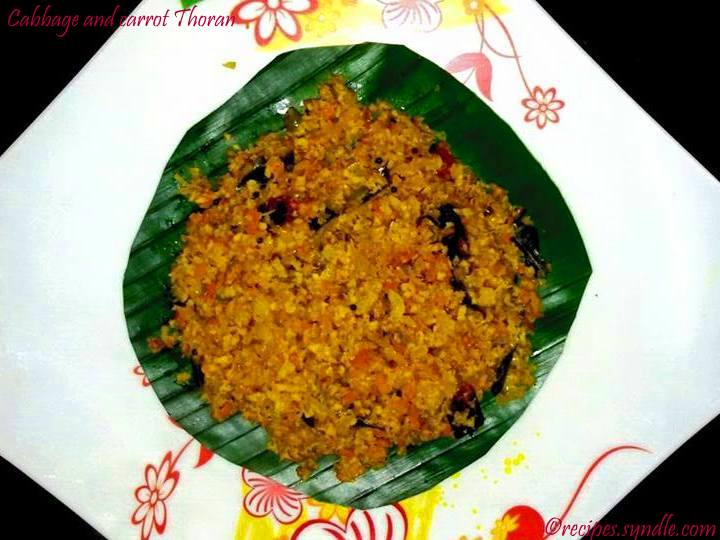 Thoran is a popular dry dish from the cuisine of kerala. This thoran is very colourful and tasty dish. During onam time my amma/mom  used to cook this for sadya. Sadya is a variety of pure vegetarian dishes tradionally served  on a banana leaf in kerala. The sadya is usually served for lunch. This dishes like pickles, thoran, aviyal, pachadi, olan etc are served on specific places on a banana leaf in specific order. For all dishes in sadya will be prepared with coconut oil and coconut, as they are abundant in kerala. Some variations in the menu depending on the place and religion.
Thoran is a dish of stir fry vegetables such as carrot, cabbage, beans, etc along with grated coconut and seasoned with mustard seeds and coconut oil. Thoran is the main part of sadya. We can make thoran with  different kind of vegetables according to the avaliablity.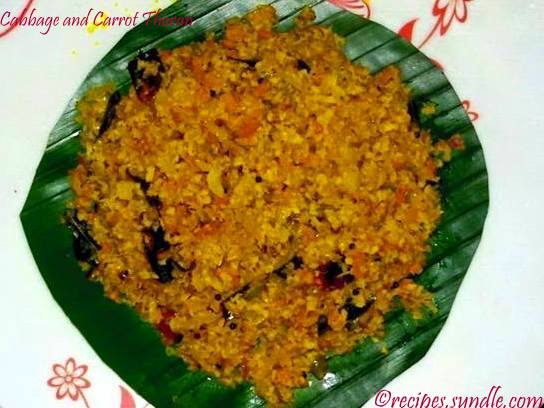 Cabbage and Carrot Thoran Recipe
Ingredients
Cabbage- 1 cup, chopped
Carrot-3/4 cup, chopped
Onion- 1, chopped
Green chillies- 2, chopped
Ginger- 1 tsp
Curry leaves- 2 sprig
Salt- to taste
Coconut oil- 1 tsp
Mustard seeds-1 tsp
Dry red chillies- 2
For Grinding
Coconut- 1 cup, grated
 Turmeric powder- 1tsp
 Garlic- 1tsp
Cumin seeds- 1tsp
How to Make Cabbage and Carrot Thoran
Make all ingredients ready. Wash and grated or Chopped veggies finely, that give more taste.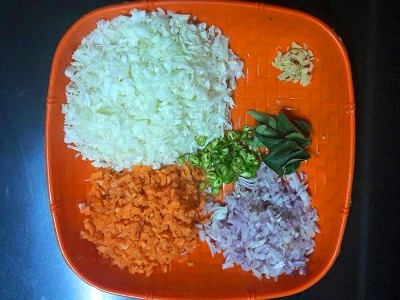 Grind coarsely the ingredients listed under 'For Grinding'. Keep it aside.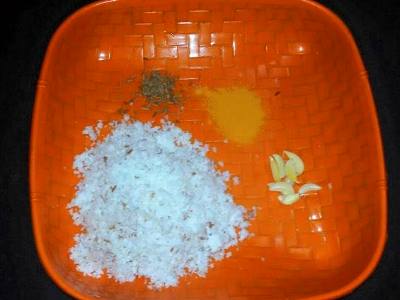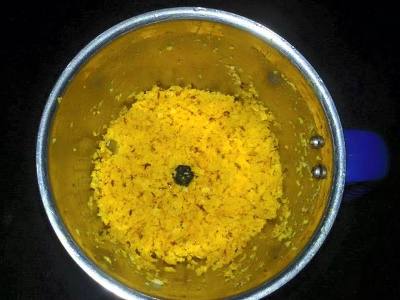 Heat  a pan with coconut oil. Add mustard seeds, dry red chillies and curry leaves, allow it to splutter.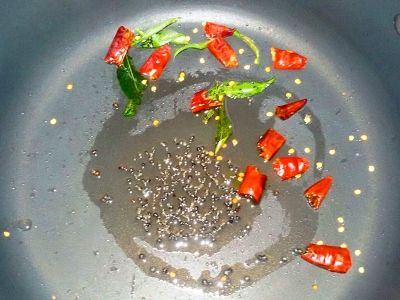 Add chopped onions, green chillies and ginger. Saute it for 2 minutes, till onion get soft.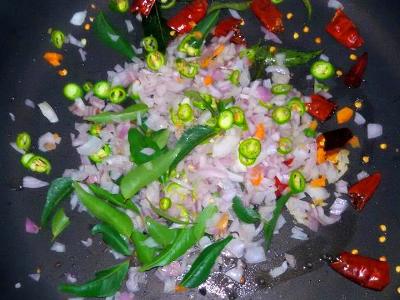 Now add cabbage and carrot chopped along with salt and mix well, cook covered on medium flame for 7 minutes.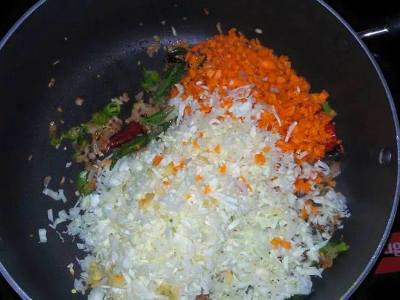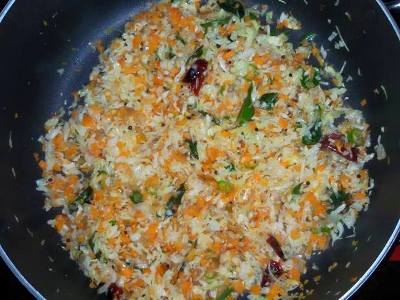 Now add the coarsely grounded coconut  and mix well, Add a little water around 5 tbsp. Maintain a low heat. Then cover it with lid for 2 mints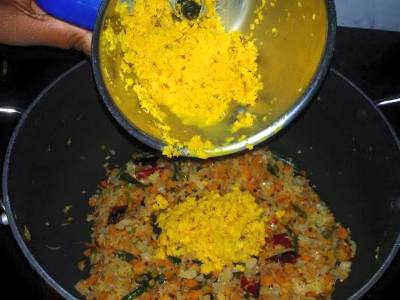 If needed add little more salt.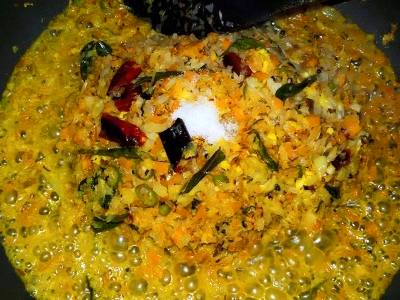 Stir well,  and make it dry. Serve hot along with rice.