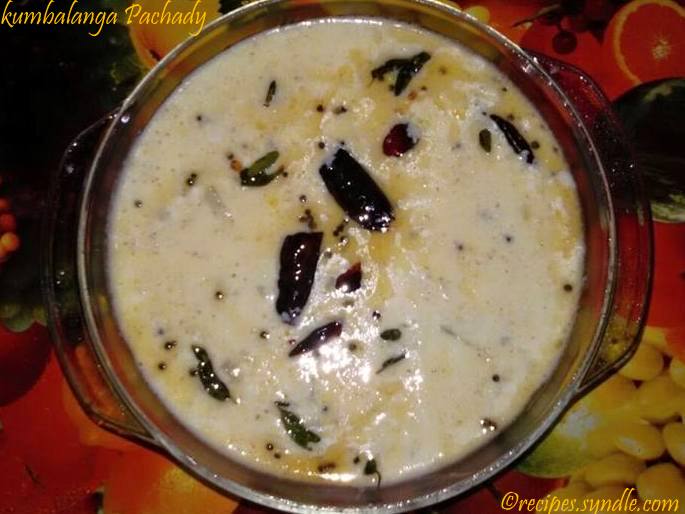 Here is the another sadya recipe, kumbalanga pachady. Pachady is made of fresh vegetables and is  served along with rice, different kind of vegetables are included. Vegetable pachady is usually made with fresh and typically made of finely chopped and boiled vegetables like cucumber, winter melon, bottle gourd, pineapple, betroot etc. The vegetables are cooked with less water and  mix with grounded fresh coconut and wisk curd, tempered with mustard seeds, red dry chillies, and coconut oil. Today am showing how to make kumbalanga pachady, is very simple dish with winter melon/ kumbalanga. It is one of the many important dishes in the onam sadya menu.
Kumbalanga Pachady Recipe
Ingredients
Winter Melon/Kumbalanga-  2 cup, chopped
Salt- to taste
Water-1/4 cup
For Grinding 
Coconut- 1 cup
Mustard seeds- 1 tsp
Cumin seeds- 1 tsp
Green chillies- 2
For Seasoning
Coconut oil- 1 tbsp
 Mustard seeds-1 tsp
 Dry red chillies- 2, cut into small pieces
Curry leaves- few
How to Make Kumbalanga Pachady
Cook chopped kumbalanga/winter melon along with salt and water. Cook till winter melon become soft, not allow to over cook.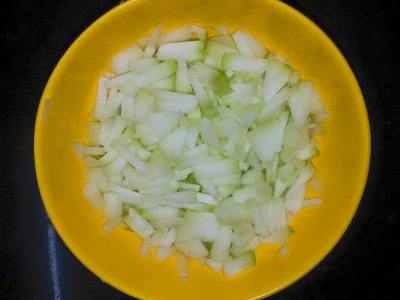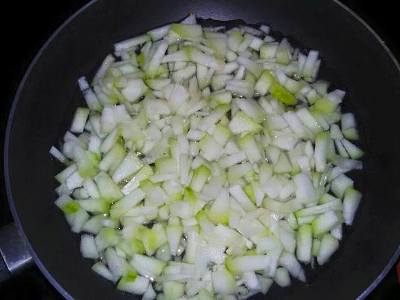 Grind ingredients listed under' For Grinding' with little water and make a smooth paste.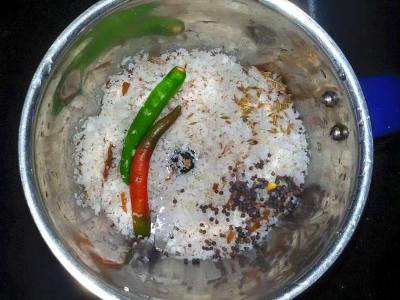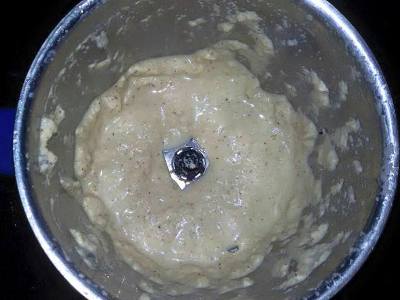 Add it to the cooked kumbalanga/winter melon, mix well and cook in medium heat for 5 minutes. Stir occassionally.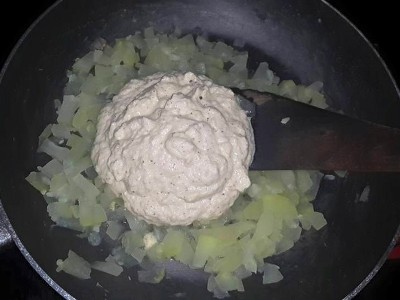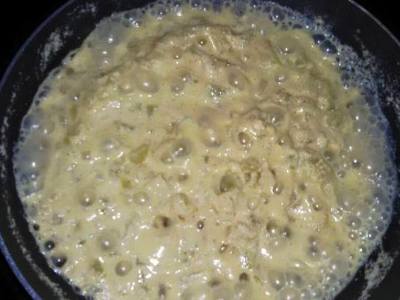 Turn of the heat and leave it to cool, after cooling only add yogurt. Add very thick and whisked yogurt to it and mix well.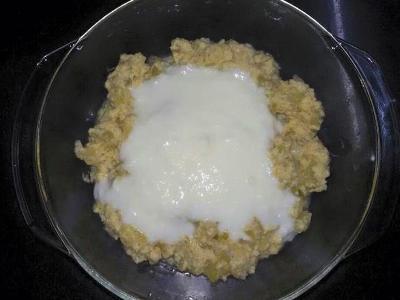 Heat coconut oil in a pan, Splutter mustard seeds, dry chillies and curry leaves.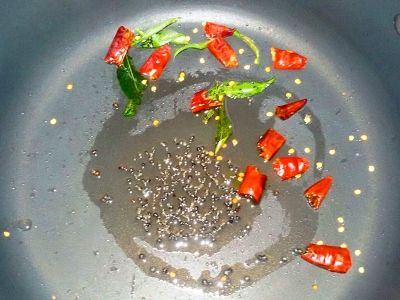 Pour it over the pachady, mix well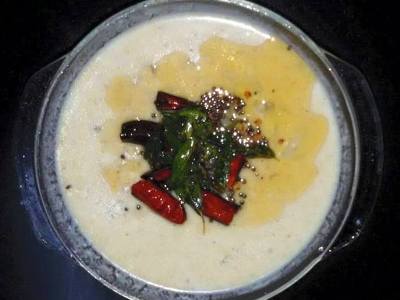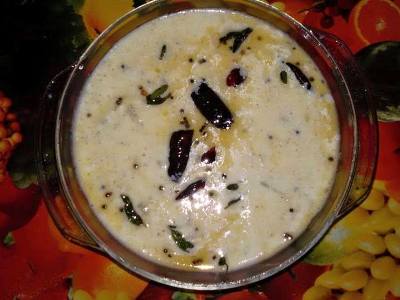 Enjoy!!