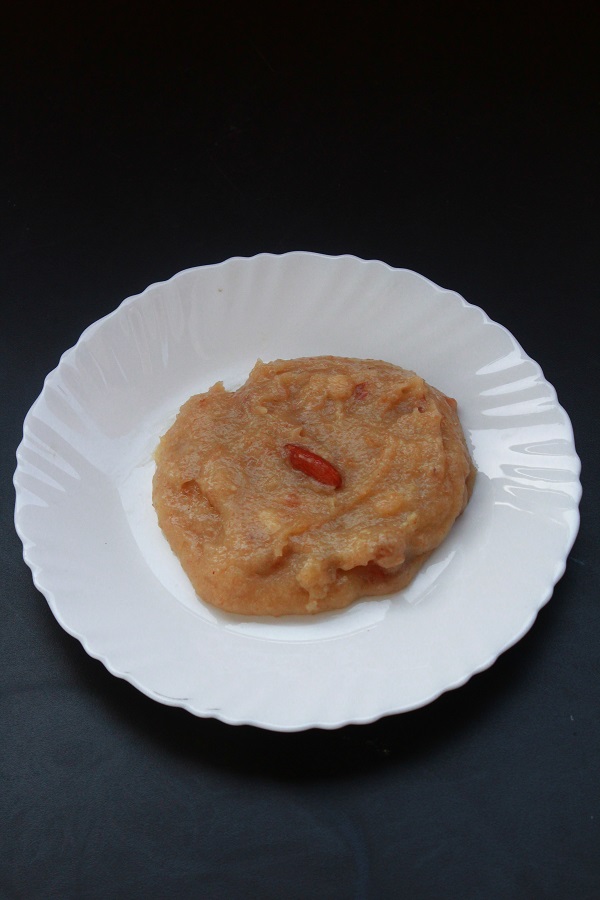 Halwa is a very popular dish made in India.  It can be made with many kinds of vegetables, fruits, sooji, or I can say, halwa can be made with almost anything.
Today's recipe is an easy to make halwa made with bread.  Bread halwa is very simple and tastes great when made with milk bread.  But if you don't have milk bread with you, you can use other varieties also.  It is a very rich, delicious and flavorful dessert.
This bread halwa is an extremely delicious dessert that can be made for sudden unexpected guests or when you want to make something special easily at home.
Halwas are often difficult to make, you should get the right consistency, color, taste everything.  But this halwa is very easy to make and even beginners can make this delicious dessert.  Moreover, it takes less time compared to the normal halwas.
You can also add food color to this to give it a nice color, but I usually don't add food color and always prefer natural colors.  So I haven't used any here.  You can use any nuts of your choice like cashew nuts, almonds, pistachios or any other.  I have used cashew nuts here.
Initially, I took the bread pieces to make shahi tukda, but then decided to make this as this halwa is lower in colories compared to shahi tukda.
Bread halwa recipe 
bread slices – 5 – 6
milk – 2 cups
sugar – 1/2 cup
ghee – 1/2 cup
cashew nuts – 5 -6
cardamom powder – 1/4 teaspoon
how to make bread halwa
1. Take bread slices and trim the edges.  Cut into small square pieces. Keep aside.
2.  In a pan heat a tablespoon of oil.  When the oil is hot enough, add cashew nuts pieces and fry till it becomes golden brown color.  Transfer it to a plate and keep it aside.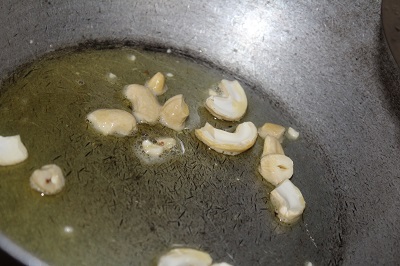 3.  Add 1/4 cup of ghee to the pan along with the remaining ghee.  When the ghee is hot enough, add the bread pieces and fry till it becomes golden brown color.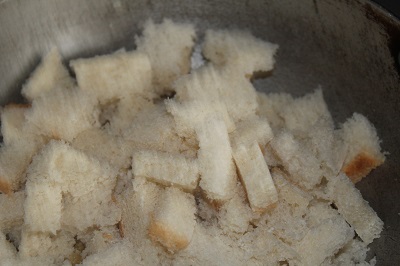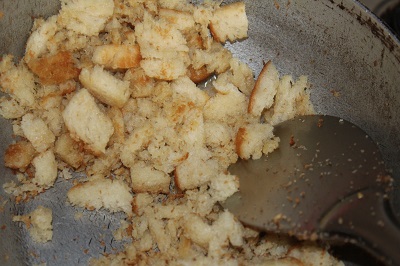 4.  Meanwhile, keep milk for boiling.  When it is hot, add it to the pan.   Keep stirring so that the bread pieces get mashed well.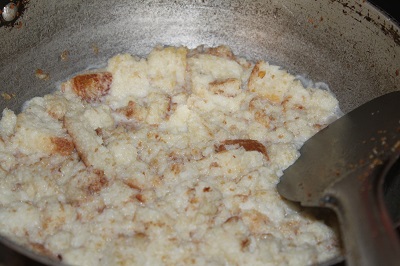 5.  Wait till the entire milk get absorbed.  Once the milk is absorbed well, add sugar, cardamom powder and mix well.  Now the mixture will become gooey.  Add 2 teaspoons of ghee, and mix well for another 3 – 4 minutes.
6.  Keep adding 2 teaspoons of ghee at a time and keep mixing until it comes together and starts leaving the edges of the pan.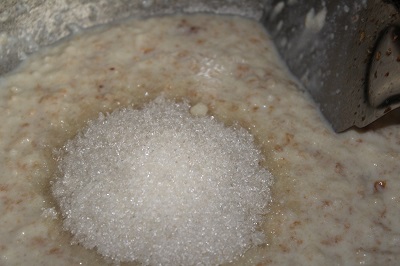 7.  Finally, garnish with fried cashew nuts.
8.  Serve halwa cold or warm.