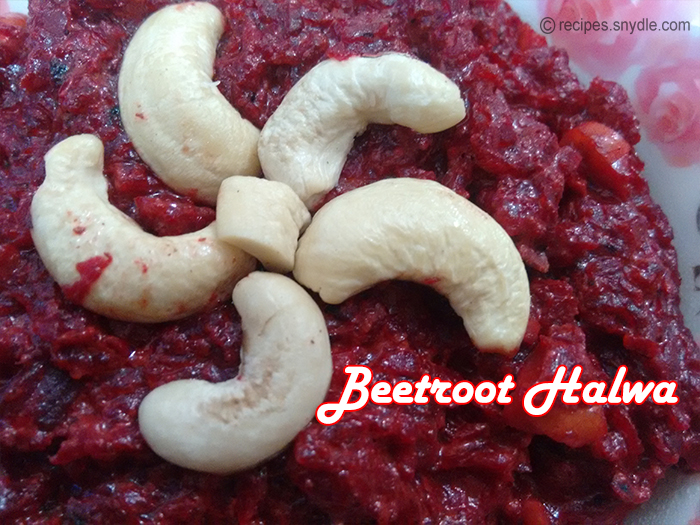 Hi all amazing chefs who are reading my recipes. Today's recipe is beetroot halwa. Mostly  beetroot is used for salads and juices  at my home; but this time I wanted to try something new from it. you can make it for festivals as well and those people who dont like raw beetroot they will also compel to eat it. The preparation and making process of it same like our famous Gajar (Carrot) halwa. Let's begin
Ingredients:
Beetroot-  3 nos, medium size, grated
Milk- 1 cup
Sugar- 4 tbsp (I used sugarfree one, you can use normal sugar as required)
Cardamom- 5 nos
Cashew- 5 tbsp
Ghee- 1 tbsp
How to make Beetroot Halwa
First wash and peel beetroots and grate it.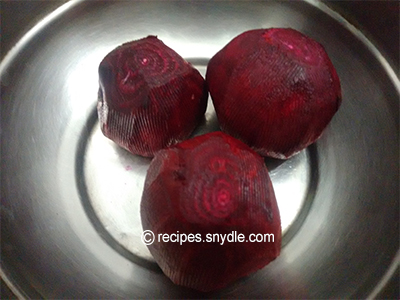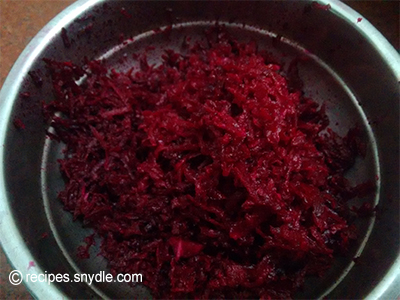 Heat ghee on a deep pan and add grated beetroot, mix it , close pan and let it cook.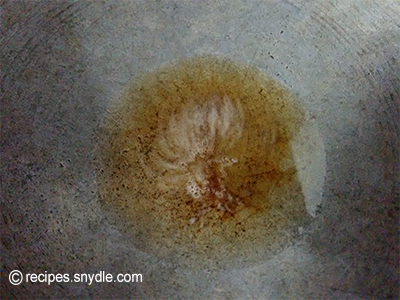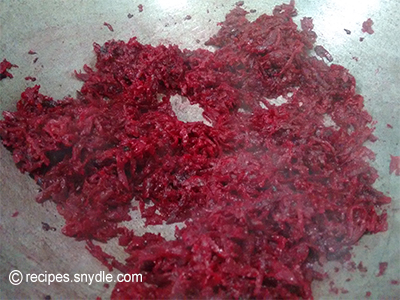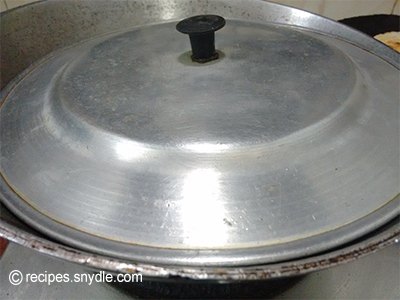 Check beetroot it will take time to cook; once it will cook add sugar and  crushed cardamom mix them well. Cook for a while.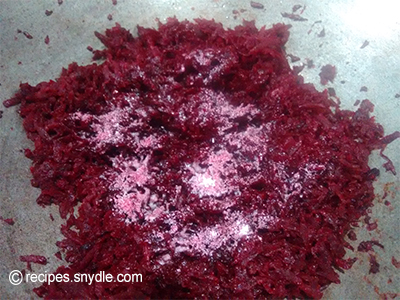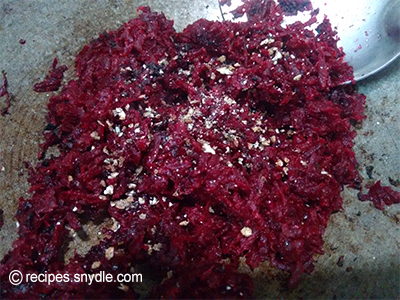 Now add milk on it and do not close pan now, After a while you can see bubbles on it. keep cooking slowly it will dry.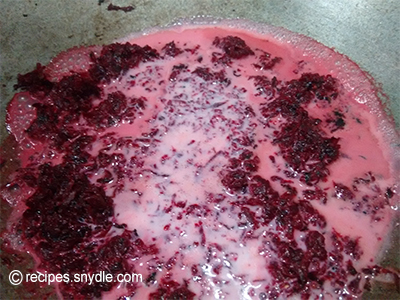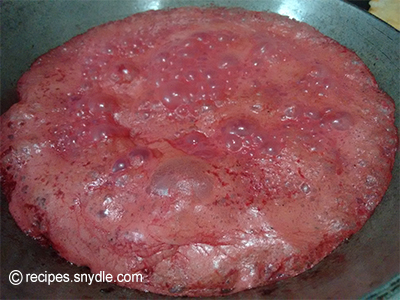 Then add cashew on, cook it until it became dry.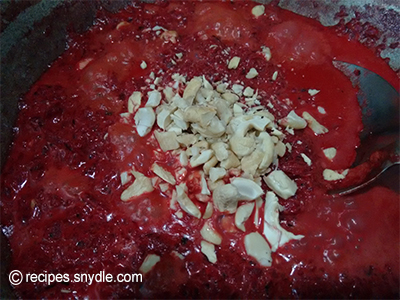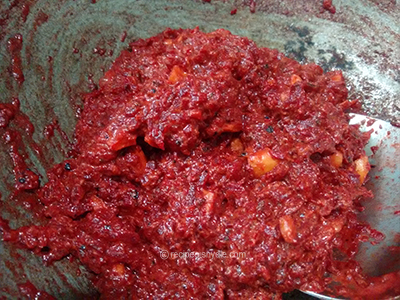 Once its dry, garnish it with cashew or any dry fruit which you like. Now it's ready to serve, enjoy this sweet dish with your family and friends. Happy cooking guys.