Today's recipe is yet another easy side dish for rice made with a mixture of beans and potato.  This is a best way to make use of all the left over vegetables.  When ever I buy vegetables, I usually keep few beans, potatoes, carrots aside so that I can make use of it while making vegetable biryani, but some remains unused and then I chop all the left over vegetables and make this mezhukkupuratti.  Serve it with sambar and it tastes awesome.  You can also add other vegetables like carrot, long beans, to this mezhukkupuratti.  The more vegetables, it will be more tasty.  Now to the recipe..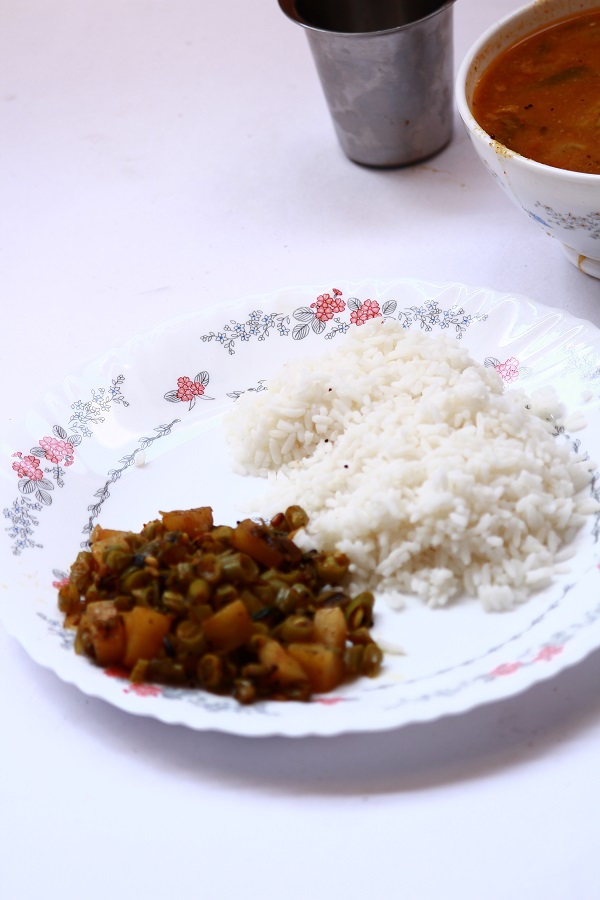 Ingredients required
potato  – 1
beans  – 10 – 15
mustard seeds – 1/2 teaspoon
dry red chilly –  1 – 2
channa dal  – 1 teaspoon
shallots / cheriya ulli – 6 – 10
garlic  – 2
chilly powder  – 1 teaspoon
turmeric powder  – 1/4 teaspoon
curry leaves – few
oil  – 1 tablespoon
Method
1.  Wash all the vegetables.  Chop them and keep it aside.
2.  Chop the potatoes and put it in water to avoid discoloration.
3.  Crush the onions.  (You can also make use of one onion)
4.  In a pan, heat oil.  Splutter mustard seeds,  then add dry red chilly, curry leaves, crushed garlic and channa dal.  Saute it for a few seconds.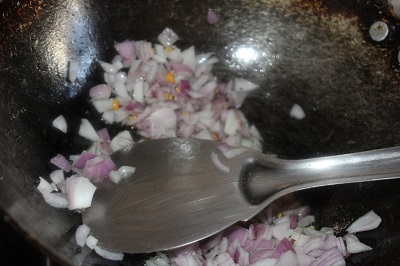 5.  Then add crushed onions, and saute for a few minutes.
6.  Then add red chilly powder, turmeric powder and saute for a few seconds till raw smell goes off.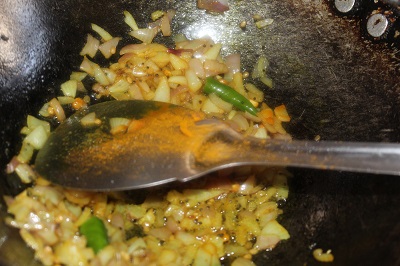 7.  Add potatoes and beans and saute again for few more minutes.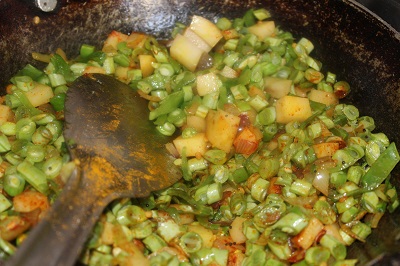 8.  Then add 1/4 cup of water and let it boil.  Then once it starts boiling, reduce the flame, simmer the flame, cover the pan with a lid, and let it get cooked.  Stir in between to avoid burning.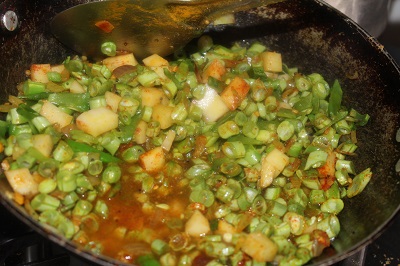 9.  Remove the cover, and cook for another 3 – 4 minutes until it becomes dry.
10.  Serve it with rice.