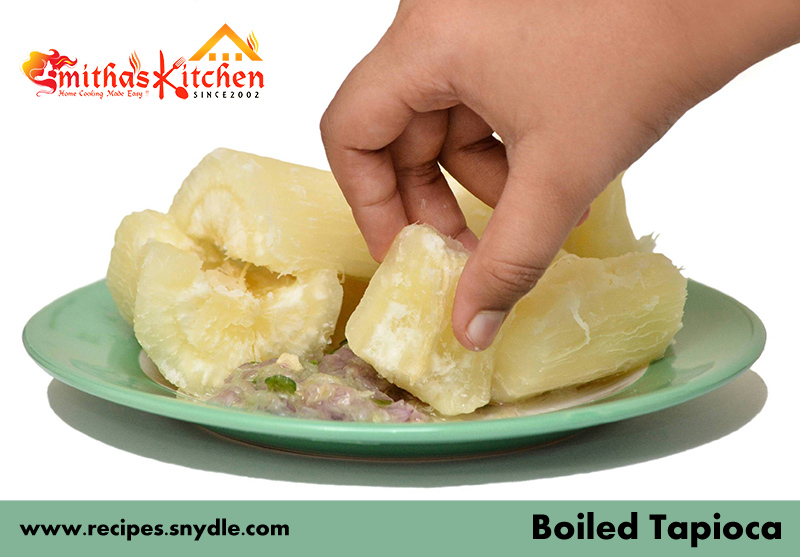 One of the traditional dishes of Kerala which can be served with different types of homemade dips as breakfast, lunch or as dinner.
INGREDIENTS :
Tapioca – 1 kg
Salt – to taste
Water – as required
Green chilies – 10 nos or to taste
Shallots – 15 nos
Coconut Oil – 2 tbsp
Salt – to taste
METHOD OF COOKING :
Peel the tapioca and cut it into big pieces. Wash thoroughly until water runs clear.
In a large pan, boil water, add tapioca and salt to taste and cook for about 15 to 20 minutes or until it is tender.
Drain the water and serve hot with the chutney.
For preparing the chutney, crush together green chilies and shallots using a food processor or mortar and pestle.
Transfer this to a bowl, add coconut oil and salt to taste and mix well until combined.
Serve with boiled tapioca.
Those who like to have sour taste, add a table spoon of light tamarind juice to the chutney and mix well.