Atayif is an arabic snack made up of pancake and cream. This snack is special for ramadan time. My colegue used to bring for us at work during ramadan. It is very delicious and rich snack,creamy and sweet. I used to buy the outer covering readymade from the supermarket. It is available only in ramadan time. If you want to make atayif in another time you can make the pan cake with allpurpose flour,semolina and yeast.That also one side roasted. Here is the recipe for 10 atayif.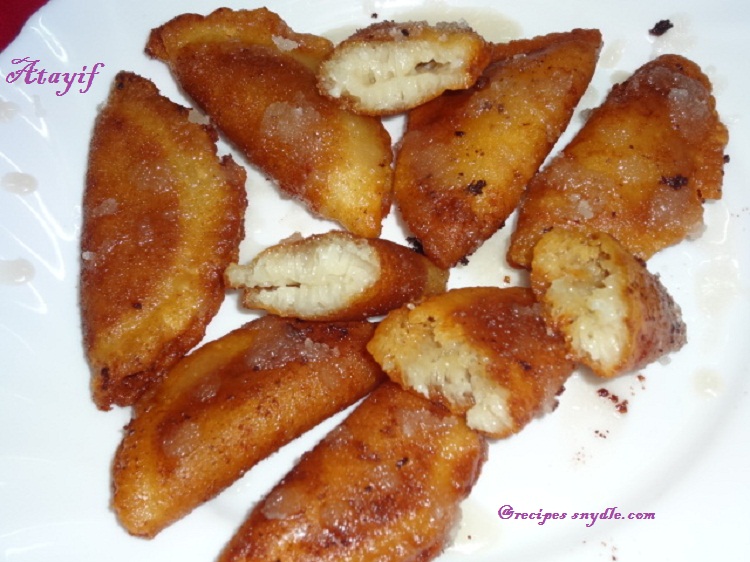 Ingredients
Pancake-10
Nestle cream-100 gm
Sugar-4 tsp
Corn flour-2 tsp
Milk-1 cup
Lemon juice-1 tsp
Vanilla essence-1 tsp
Oil to fry
How to Make Atayif
Boil 1 glass of milk in a pan. Add sugar.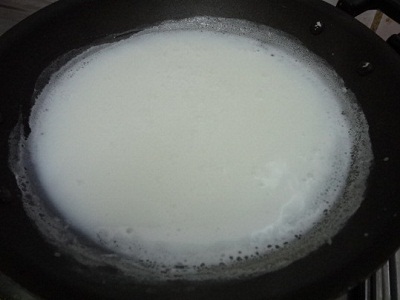 Add  corn flour into the milk and stir well till it becomes semi thick consistency.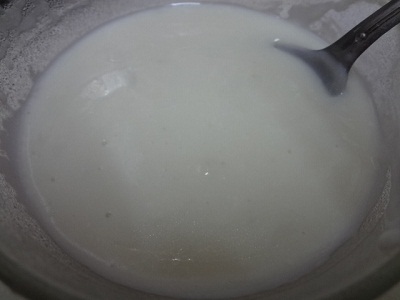 Add cream into it . Mix well.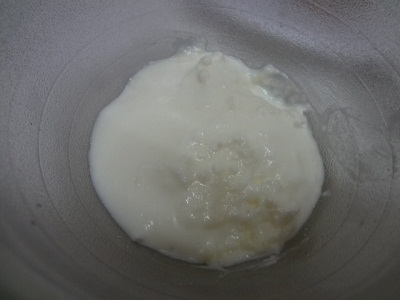 Keep it aside to cool. The mixture will be thick when it is cool.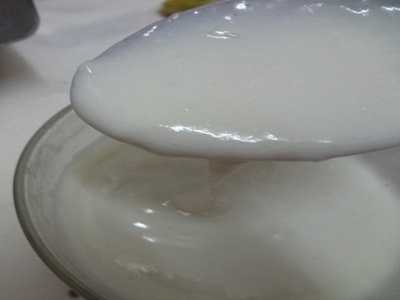 How to Make Sugar Syrup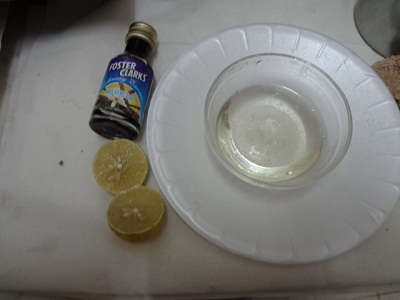 Take 4 tsp sugar and 2 tsp water in a pan.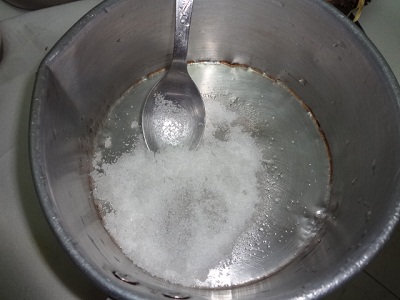 Boil it till sugar melts and semi thick.
Add lemon drops and vanilla to the syrup.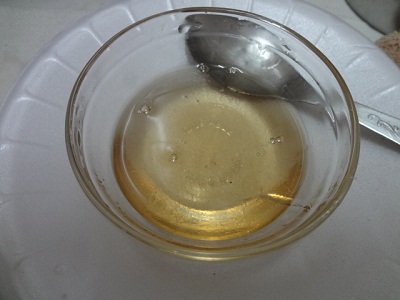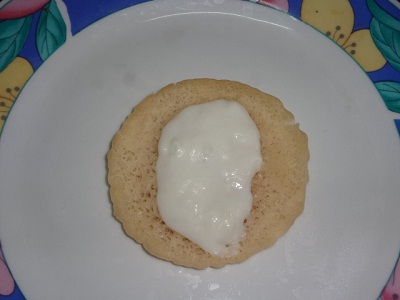 Close it from the sides. Dip the hands in the water to make it sticky.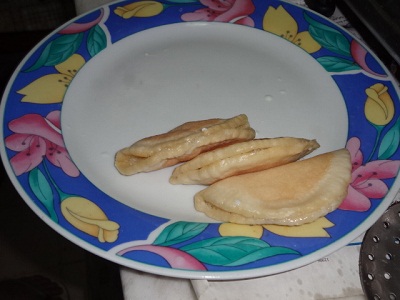 Deep fry it in the oil till it becomes golden brown.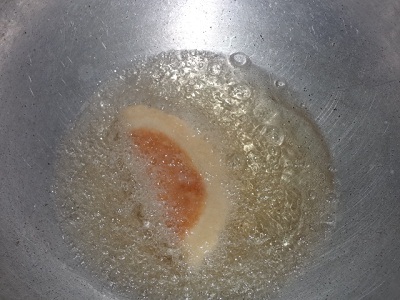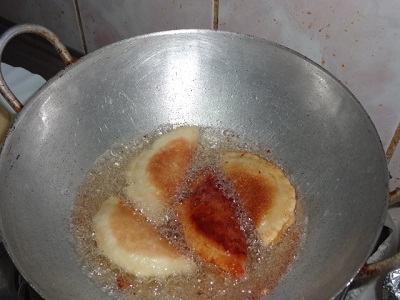 Drain and take out from the oil.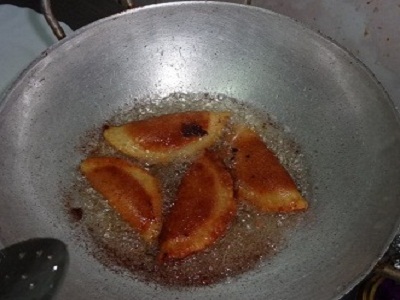 Pour sugar syrup over it. Serve hot.