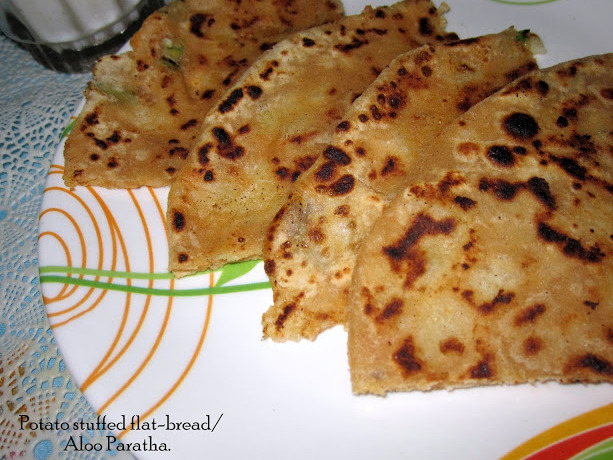 Hello, my dear foodie buddies! Today I'm sharing a recipe of an Indian flat beard stuffed with savory potato filling. It is also called as 'Aloo Paratha' in Hindi. Aloo paratha is generally had for breakfast, accompanied with plain yogurt, pickle or buttermilk, as per one's choice. Easy and quick to make!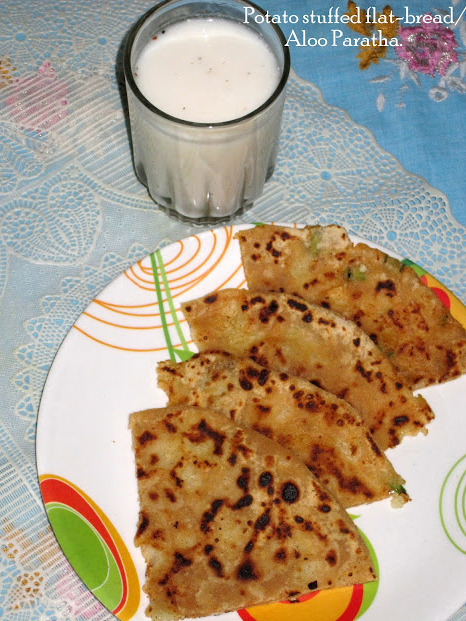 For the purpose of measurement, 1 cup = 250 ml. This recipe yields 4 to 5 parathas.
Ingredients
Potato- 4, small, boiled and peeled
Onion- 1 small, finely chopped
Green chilies- 2 nos., finely chopped
Coriander leaves- 3-4 tbsp, finely chopped
Dried pomegranate seeds- 1 tsp, coarsely crushed
Red chili powder- 1 tsp
Salt- To taste
Chapati dough – enough to make 4-5 parathas
Oil- As required for roasting a paratha
How to Make Aloo Paratha
In a bowl, take boiled potatoes. Then add all other ingredients, except the oil, to it to make the stuffing.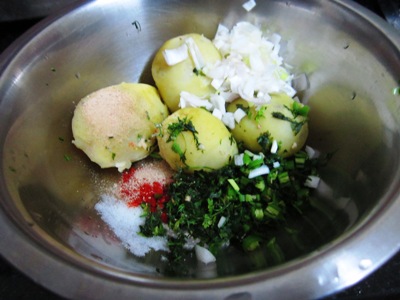 Mash nicely so no potato chunks are left. Divide it into 4-5 parts.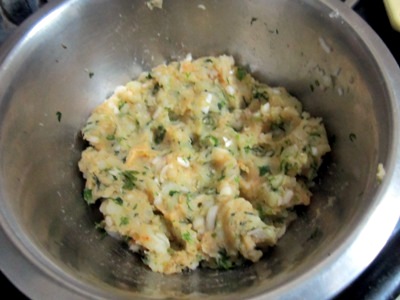 Take a ball of the dough, flatten it a bit with your palms. Dust it with a little flour to avoid it sticking to the rolling surface or the rolling pin. Roll it out into a small circle of 3-4 inches. Place the potato stuffing in the center.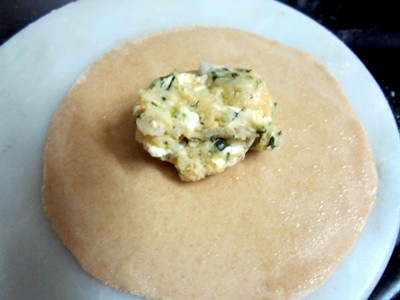 Pack it again by bringing the edge together.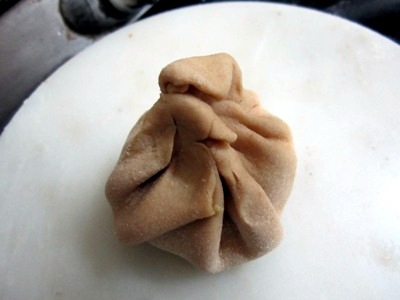 Flatten it tapping with your fingers. Dust some flour if needed.
Roll it out into circles of 6-7 inches.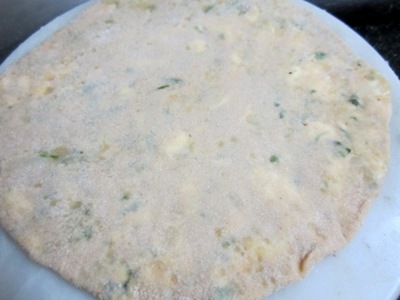 Roast on a hot griddle on a medium flame till it turns golden brown.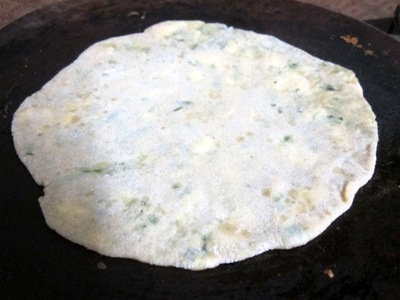 Apply very little oil on both the sides of the paratha while roasting. Roast till nice and crisp.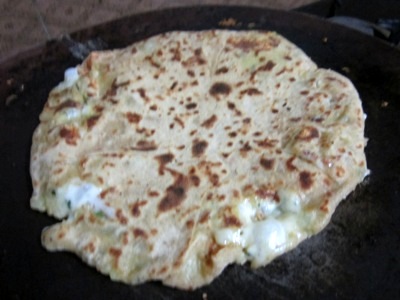 Transfer it to a plate and apply a dollop of ghee/ clarified butter on it. Enjoy hot with yogurt, pickle or buttermilk.