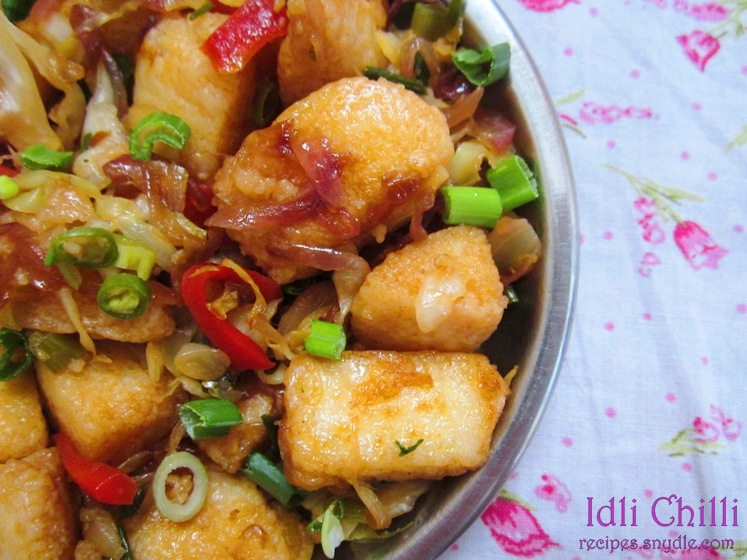 Idli Chilli Recipe with Step by Step Pictures
Hey foodies! I am back again with a mouthwatering recipe. Today I am going to share a recipe where you can use your leftover idlis. You could use any idlis, rice, rawa, ragi, whatever kind of idli you have at hand. So the recipe is a Chinese style stir fry with vegetables. You can say that Idli Chilli is the vegetarian cousin of Chicken Chilli. Idlis are healthy, vegetables are good for you, so this dish is nutritious and tasty at the same time.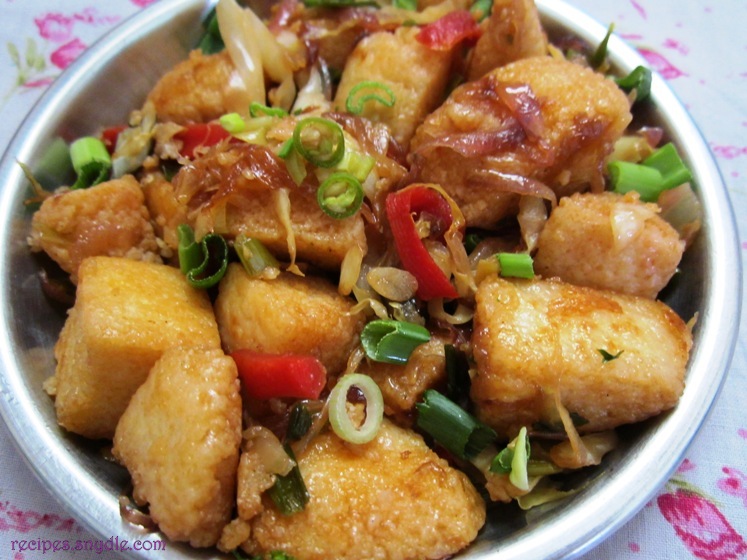 So I had like 10 idlis left, made from fermented batter of rice and urad dal and medium sized. I had some cabbage, carrots and spring onion at hand. I don't like throwing away perfectly good food. So I prepared idli chilli and dinner was made! 10 idlis are not a lot. They lose moisture and weight when you fry them crispy.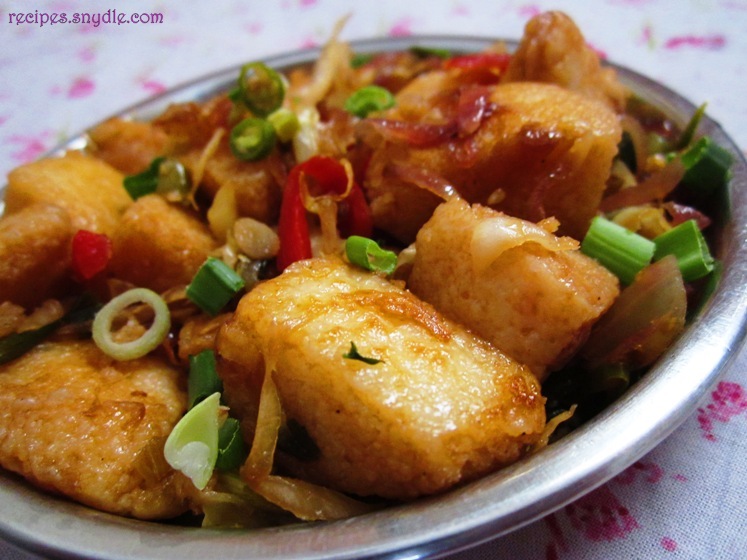 I have used a Maggi Magic Vegatarian Masala. This is basically a stock cube and works as a flavor enhancer. If you do not have this, you can skip it and add a pinch of ajinomoto/Chinese salt instead for some sharpness.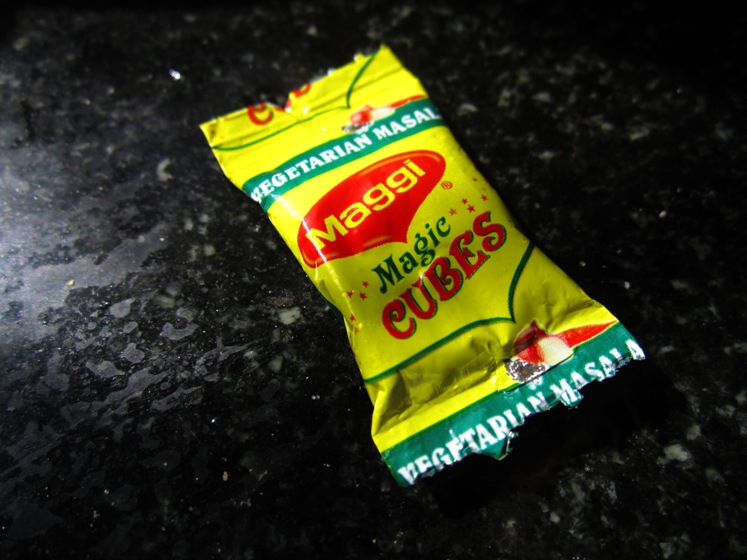 NOTE – Remember that you have to deep fry the idlis. Idlis don't soak a lot of oil anyway. But since the stock of oil in my kitchen was low that day, I had to shallow fry the idlis in a tablespoon of oil. It tasted good but not spectacular like it usually does when I deep fry the idlis.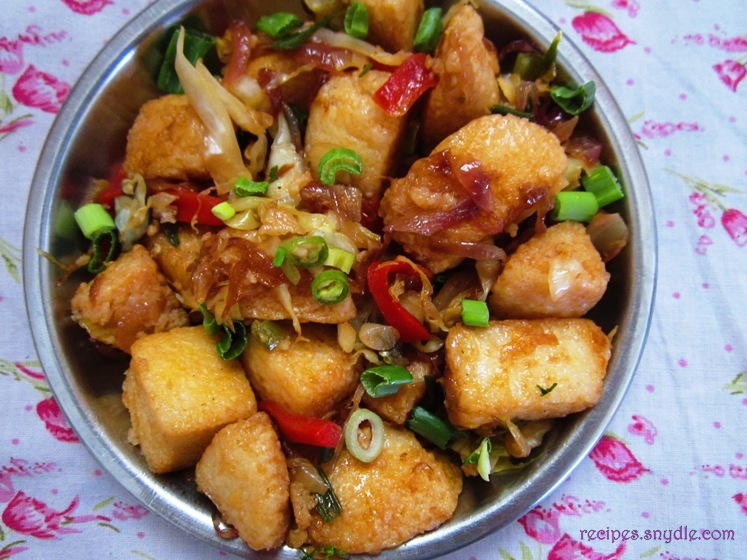 Let's start with the recipe of Idli Chilli now. This recipe yields 2 servings. For the purpose of measurement, 1 cup = 250ml.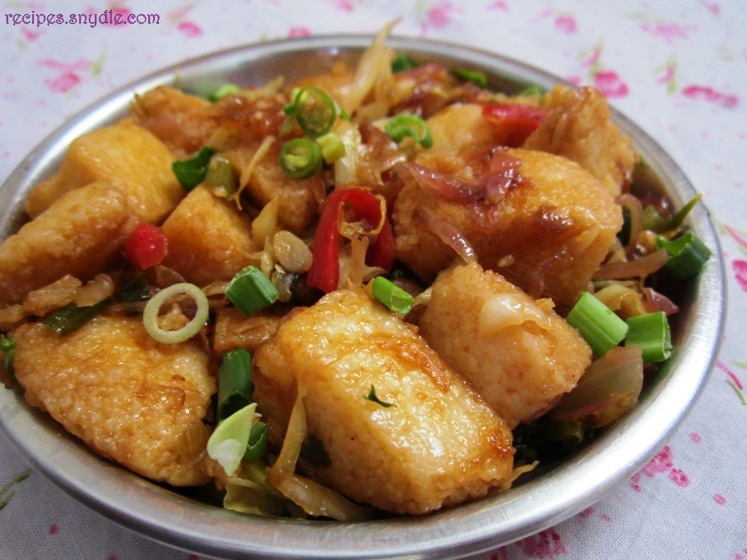 Ingredients
Idlis – 10, cut into bite size pieces
Corn flour – 2 tbsp
Oil – for deep frying
Onion – 1 medium, thinly sliced
Ginger – 1 inch piece, finely crushed or grated
Garlic – 10 cloves, finely chopped
Green chili – 1,  finely chopped
Cabbage – 1/3 cup, shredded
Capsicum – 1 medium, sliced longway
Carrot – 1 small, sliced longway
Spring onion greens – 3 stalks, finely chopped
Soy Sauce – 1 tbsp
Chili vinegar – 1 tbsp
Maggi Hot n' Sweet Tomato Saucee – 2 tbsp
Maggi Vegetarian Masala Magic Cube – 1
Water – 1/3 cup
How to Make Idli Chilli
Cut the idlis into bite size pieces. Sprinkle corn flour over them and toss well so that all the pieces are well coated in the flour.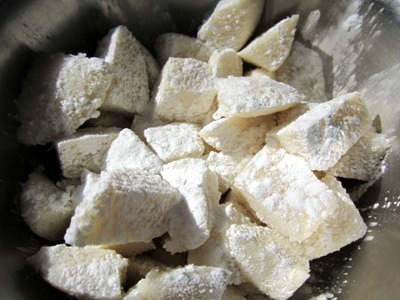 Mix the Maggi Magic Cube with some water. Set it aside.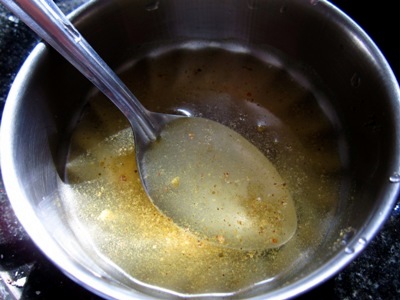 Heat sufficient oil in a skillet. Add in a batch of idlis and fry them till they are golden brown and crispy. (See note)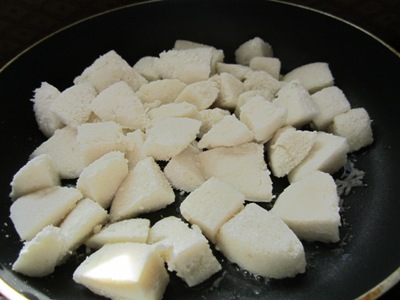 Remove them onto a plate and set them aside.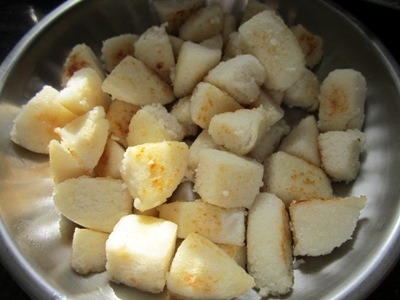 Heat a wok or a pan. Add in the sliced onion. Saute it on high flame for half a minute tossing constantly.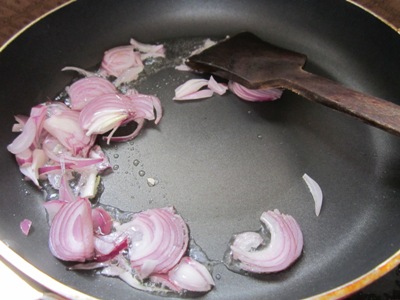 Add in the ginger, garlic and green chili. Saute for a few seconds till they lose their raw smell.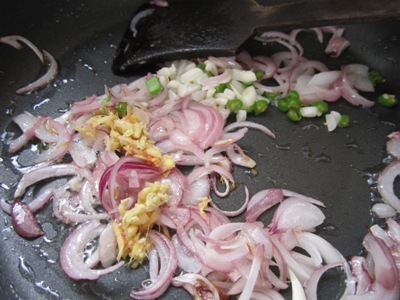 Add in the veggies. Reserve some spring onion greens for garnish. Saute for a minute till the veggies are no more raw. But do not overcook. Veggies need to stay crunchy.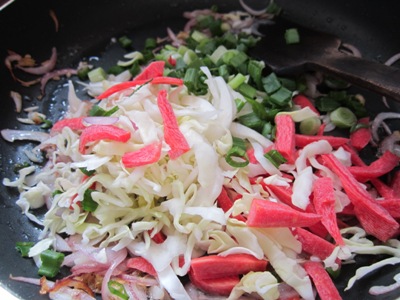 Add in soy sauce and chili vinegar.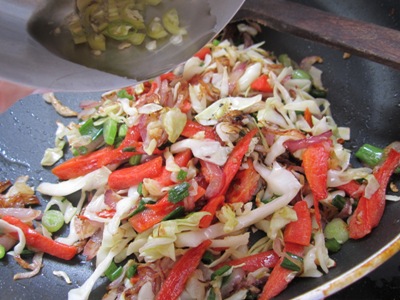 Add in the Maggi stock cube solution.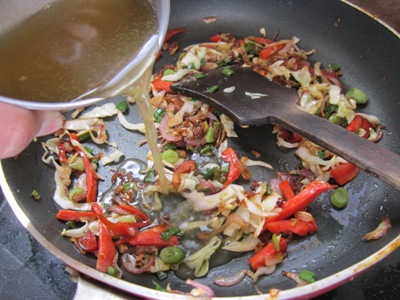 Bring it to a boil and add in the ketchup. Mix well.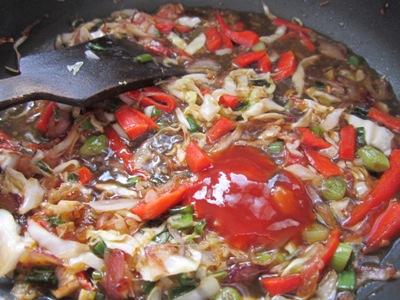 Add in the fried idlis and toss well.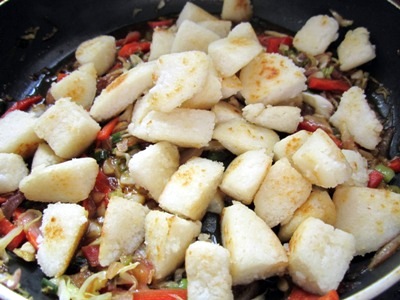 Lower the flame and allow the idlis to soak in the flavors. Keep tossing often for 1-2 minutes. Idli chili is ready. Serve it onto a plate and garnish with some more spring onion greens. Enjoy!