Ada pradhaman is a traditional payasam or dessert of Kerala.  There are two varieties of ada payasam made with these rice pasta bits.  One being ada pradhaman (made with jaggery and coconut milk) and the other palada pradhaman (with milk and sugar) and both are absolutely delicious.  The process of making ada pradhaman is bit tedious, but it is definitely worth the effort.  This payasam is an integral part of Onam Sadya.  At home, my mom always prepares palada pradhaman for Onam, but my MIL always prepares parippu pradhaman and we are always ready for both.
Preparing ada pradhaman is very easy if you have all the ingredients ready with you. You can make jaggery syrup before hand and store it in refrigerator and make use of it whenever you want.   Those who read my post regularly will know I always keep jaggery syrup ready as I believe that jaggery is rich in iron and is good for kids.  To make job more easier you can also make use of store bought coconut milk, but I would suggest you to use homemade fresh coconut milk. The taste and flavor of payasam with home made coconut milk !! Yumm… You can also make it vegan by omitting ghee.  Now to the recipe ..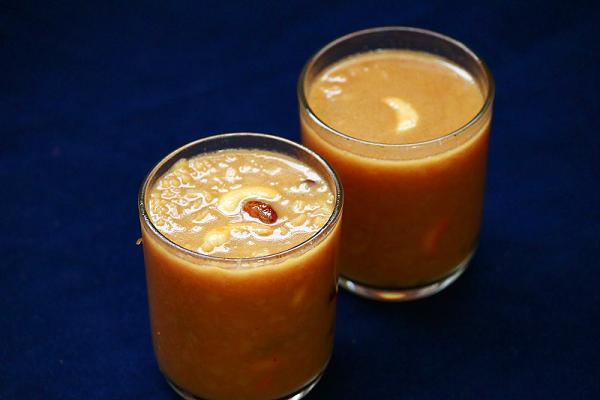 Ingredients
rice ada  (available in market)   – 1/2 cup
jaggery      – 1 1/4 cup – 1 1/2 cup
thin coconut milk    – 2 cups
semi thick coconut milk  – 1 cup
thick coconut milk     – 1/2 cup
cashew                          – 10 -15
raisins                           – 20 – 25
cardamom powder   – 1/4 teaspoon
dry ginger powder    – 1/4 teaspoon
roasted cumin powder  – 1/4 teaspoon
ghee                        – 2 tablespoon
coconut bits      – 2 tablespoon
Technique
1.   In a wide bowl, add water and boil it nicely.  Then add ada to it, cover it and keep it aside for 20 minutes.  After 20 minutes, you will notice that ada is increased in size. Drain the water and rinse nicely 2 to 3 times in cold water. (This step is very important to make your ada soft and remove the oil and smell of ada)
2.  Melt jaggery in 1/2 cup water, strain it to remove the impurities and keep it aside.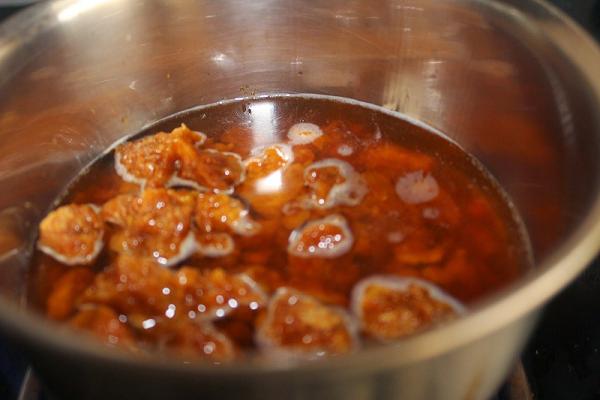 3.  Extract thick, thin, and semi thick coconut milk and keep them in separate bowls.
Method
1.  In a thick bottomed pan, heat ghee, fry cashews till they start changing color.  Transfer it to a plate, then add raisins, and remove them once it puffs up.  Next add coconut bits and fry them till it becomes golden brown color.  Transfer to a plate.
2.  In the same pan, add the ada / rice pasta bits and stir nicely.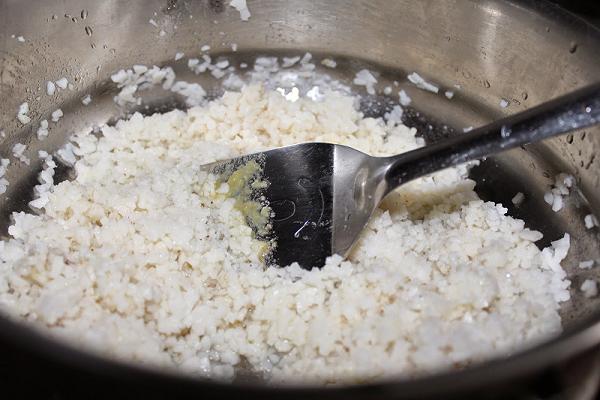 3.  Then add thin coconut milk, keep in sim and let it cook.  (Take an ada piece and press it with your fingers as we do for rice, it will get mashed easily.  That's the right consistency for cooked ada)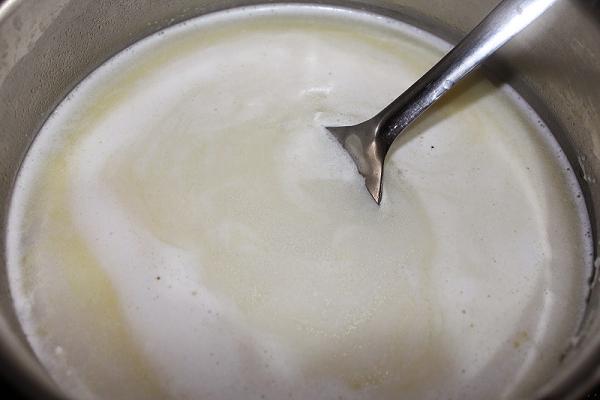 4.   Add the jaggery syrup to it and mix it well.  Bring it to boil and simmer for few minutes.  Keep stirring so that it doesnot stick to the bottom.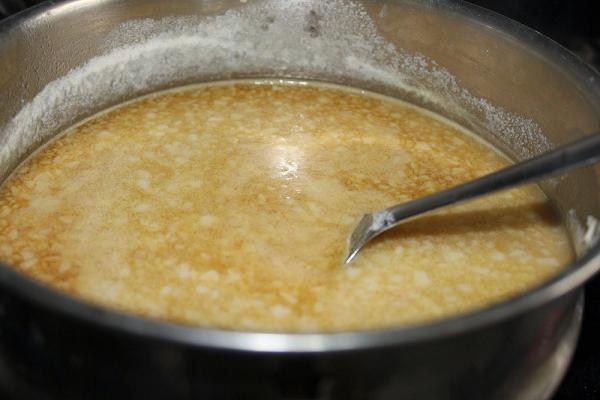 5.  Next,  add half of the semi thick coconut milk.  To the other half add cardamom powder, dry ginger powder and cumin powder.  Mix it and add it to the payasam.  Mix it well, boil again on low flame for another 8 – 10 minutes or until mixture thickens.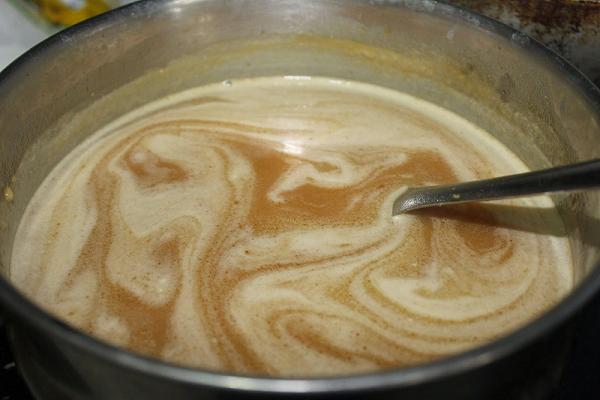 6.  Finally add thick coconut milk, mix it and turn off the stove.  Keep stirring until the milk is incorporated.   (Donot boil the coconut milk.  It will curdle. )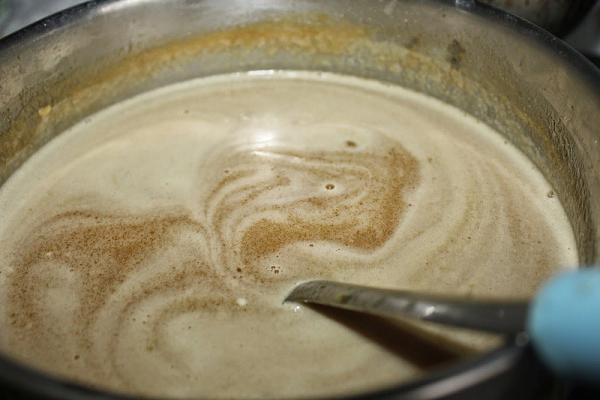 7.  Finally add fried cashews, fried coconut bits and 1/2 teaspoon of ghee.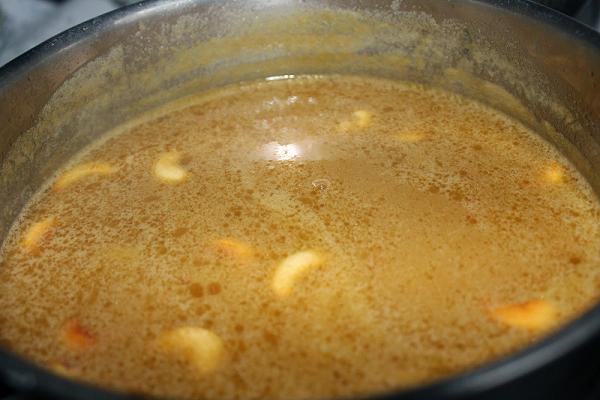 8.  Pradhaman ready