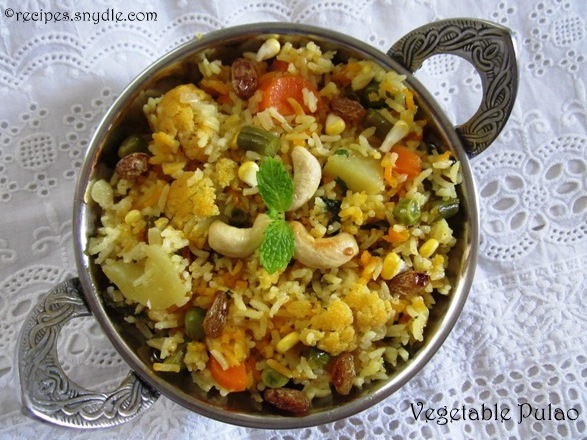 Hello buddies. Here I am with a brand new rice recipe, Veg Pulao Recipe. Many of us often get confused between vegetable biryani and vegetable pulao. It is really simple to distinguish between biryani and pulao. The biryani is richer than the pulao, spicier and of course more tedious to pull together. The main ingredients, veggies or meats, are cooked in spicy gravy, which is then combined with rice in layers and baked to perfection. Pulao on the other hand, is lighter and simpler to make. All the ingredients, including rice and veggies or meat are cooked together in one pot.
The vegetable biryani recipe that I have shared today is very easy to make, extremely flavorful and filling. In fact this recipe is inspired from Chef Sanjay Thumma. However, I have tweaked this recipe a bit. You can add any veggies of your choice. I have used sweet corn, green peas, potato, cauliflower and carrot. For the flavor of herbs, I have used loads of mint and cilantro. The spices have been used in moderation and you can adjust the amount according to your taste. If you want to use the store-bought pulao masala, just toss in a teaspoonful of it for some extra zing. You then might want to cut back on red chili powder. This vegetable pulao has so many veggies that I did not need anything else on the side except for sweet raita.
how to make vegetable pulao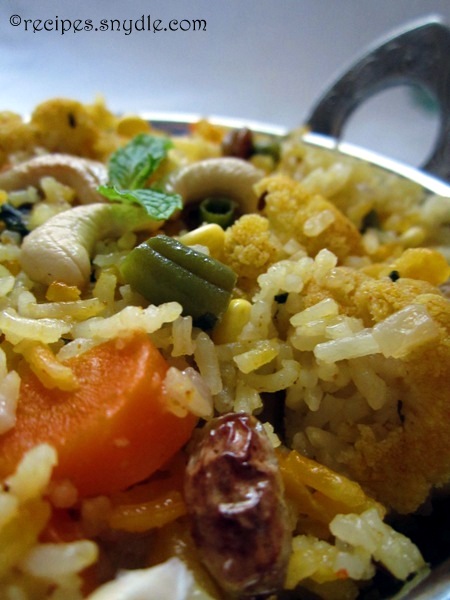 I have illustrated the Veg Pulao Recipe using step-by-step pictures, for the better understanding of the novice cooks out there. I hope you will find the pictorial useful.
I had made this pulao for a group of friends. This recipe yields pulao for 7 to 8 persons. You can alter the amount of ingredients depending upon the number of people you are cooking for. For the purpose of measurement, 1 cup = 250 ml. Now let us see how to make Vegetable Pulao.
NOTE
Long-grain basmati rice is your bet to make this pulao. Nevertheless, you can use the usual variety of rice to make this pulao. I used the Surti Kolam variety. I like its taste better.
Usually, if you take X cups of rice, you add 2X + 1/2 cups of water. But it entirely depends on the quality and age of the rice variety you are using.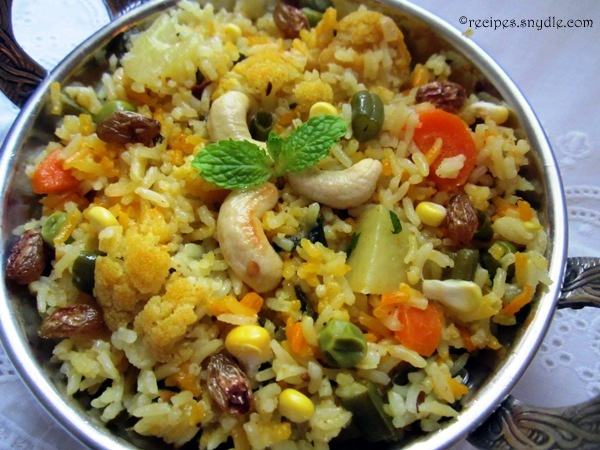 Ingredients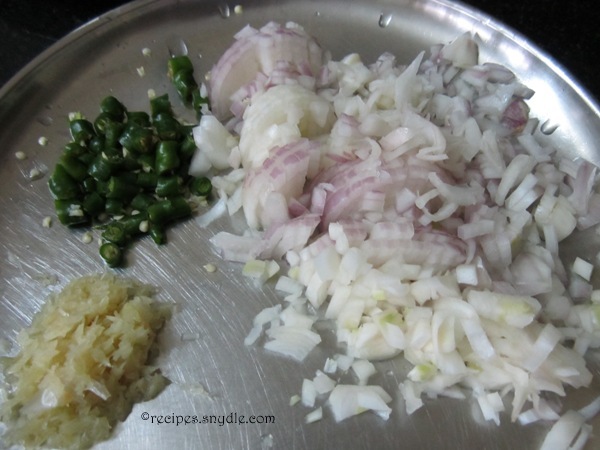 Long-grain basmati rice – 2 cups
Oil – 4 tbsp
Salt – to taste
Water –  4 and 1/2 cups or as needed
Onion – 1 large, finely chopped
Ginger – 1/2 inch piece, finely crushed
Garlic – 6 cloves, finely crushed
Green chilies – 2, finely chopped
Cilantro – 1/2 cup, chopped
Mint leaves – 1/2 cup
Thick yogurt – 1/2 cup
Saffron – 15 strands, crushed and soaked in some water
Cashews – 30, split into half
Raisins – 40 to 45, washed and dried
Whole Spices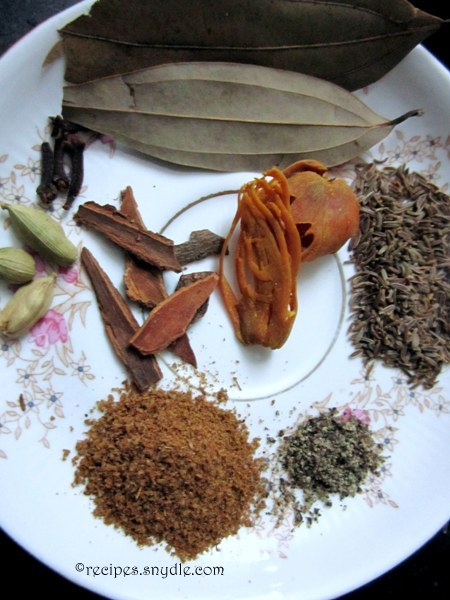 Cloves – 4
Green cardamom – 3
Bay leaf – 2
Cinnamon stick – 1, 1-inch piece
Mace – 1 or 2
Caraway seeds / Caraway seeds  – 1 tsp
Spice powders
Red chili powder – 1/2 tsp
Turmeric powder – 3/4 tsp
Black pepper powder – 1/4 tsp
Jeera powder – 1/2 tsp
Pulao masala – 1 tsp (optional)
Vegetables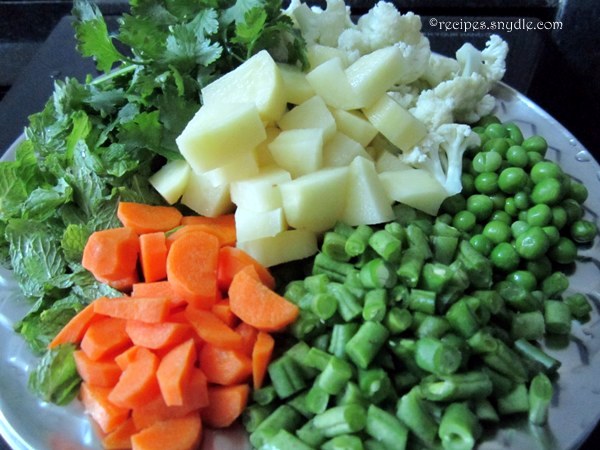 Carrot – 2, diced into bite-size pieces
Cauliflower – 15-20 small florets
Potato – 1 large, diced into bite-size pieces
French beans – 30, chopped
Peas – 1/2 cup
Sweet corn – 1/2 cup
How to Make Veg Pulao
Wash the rice well and soak it for about 20 minutes. Drain and keep aside.
Heat oil in a skillet, preferably the one with the thick bottom. Add in the broken cashews and raisins and fry them on low flame for a minute or till the cashews turn golden and raisins puff up. Remove the cashews and raisins onto a plate lined with the kitchen towel to drain the excess oil. Set them aside for later use.
First we will prepare the vegetables in a spicy sauce. Add in the cinnamon stick, bay leaf, mace and cloves to the remaining oil. Stir them around for 5 to 6 seconds. Add in the shahi jeera / caraway seeds and allow them to crackle.
Toss in the chopped onions, some salt and sauté for about 5 minutes. We don't want to brown the onions. We just need them to lose the raw smell and turn pink.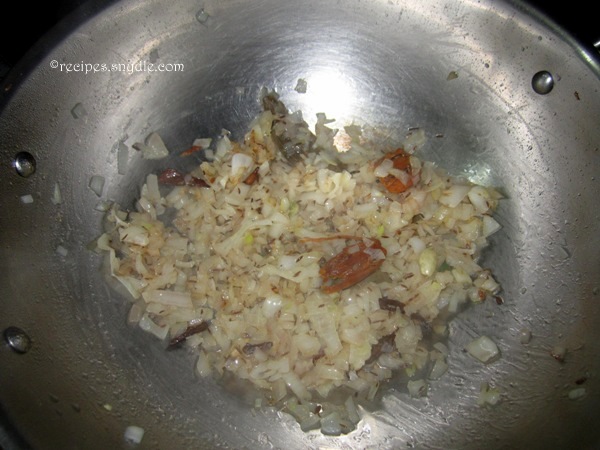 Now add in the finely crushed ginger and garlic and sauté for a minute. Toss in the green chili and sauté again for a few seconds.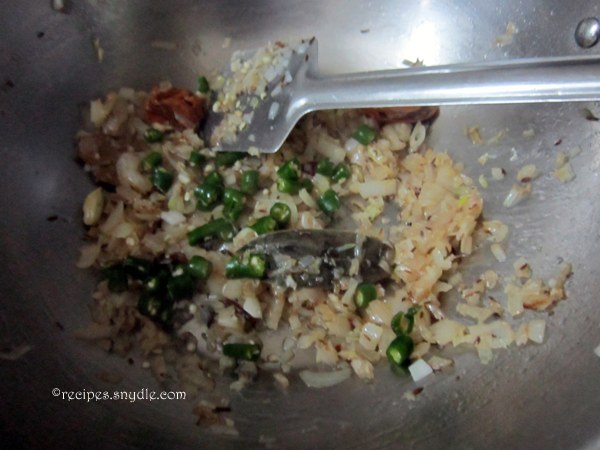 It is time to add the spices. Add in the red chili powder, turmeric powder, black pepper powder and jeera powder. Add the pulao masala at this stage, if adding. Mix well.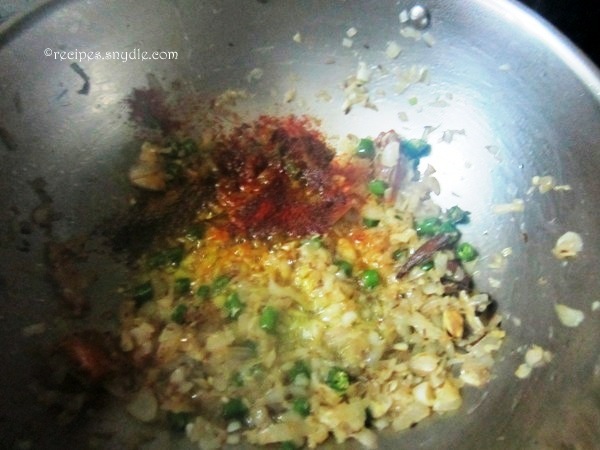 Toss in the veggies and sauté on medium heat till they lose their raw smell and take up the flavors of the spices. This may take about 5 minutes. Don't cook the veggies a lot. We need them to stay crispy.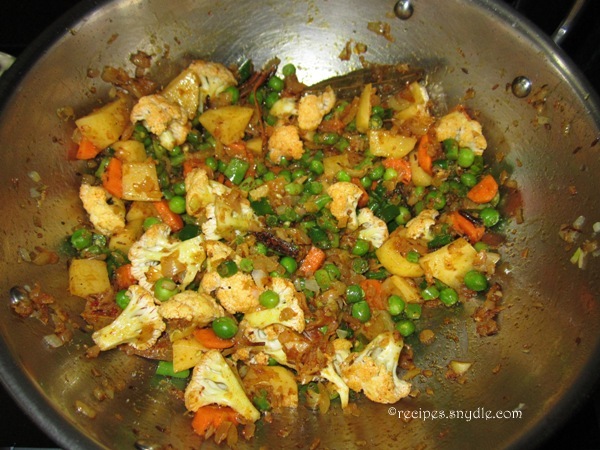 Now the veggies look good and we add the thick curd and mix well.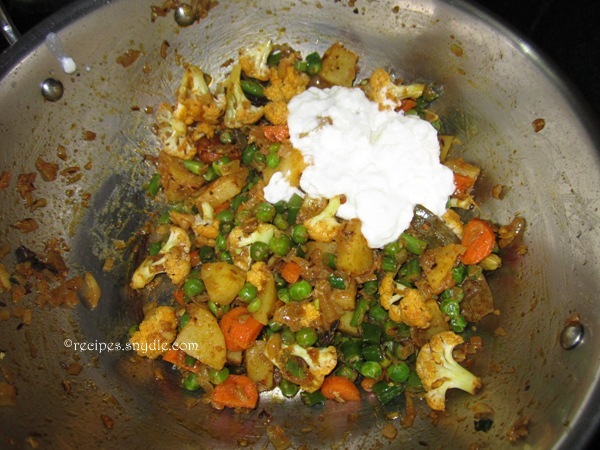 It is time to add the star ingredients of the pulao; cilantro and mint. It is going to smell wonderful now. Sauté for a minute.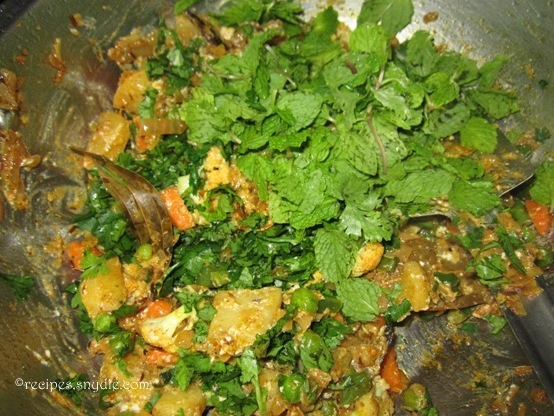 Add in the rice and sauté it with the veggies for 5 to 6 minutes. Sprinkle some water if it looks too dry.
When the rice has taken up the color of the spices, add in the hot water. You might need to adjust the amount of water depending upon the quality of rice. Rice that is aged for longer need more water to cook.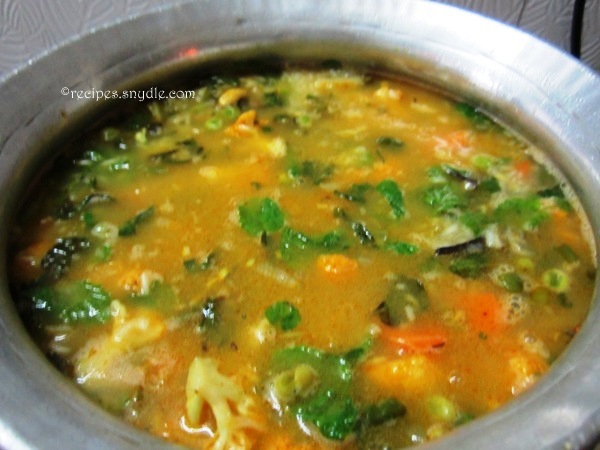 Adjust the salt. Allow the rice to cook without the lid on medium heat the most of the water is absorbed.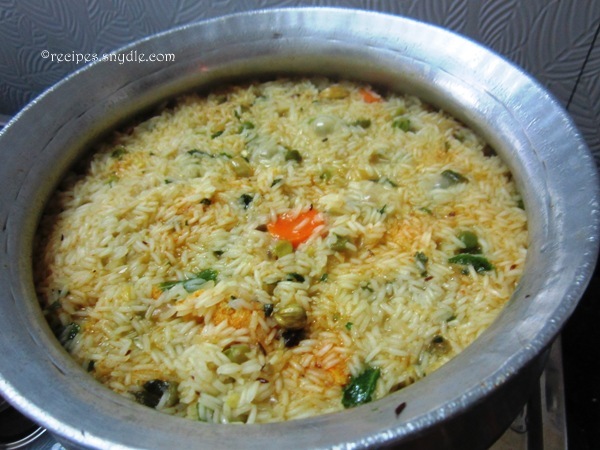 When you see the holes are beginning to develop on the rice surface, and there is enough water to cook the rice, cover the pot with the lid. Steam the pulao for the next 10 minutes.
Open the pot and randomly pour the saffron soaked in water over the rice. Put the lid back on and cook for 5 more minutes or till the rice is done. Turn off the heat.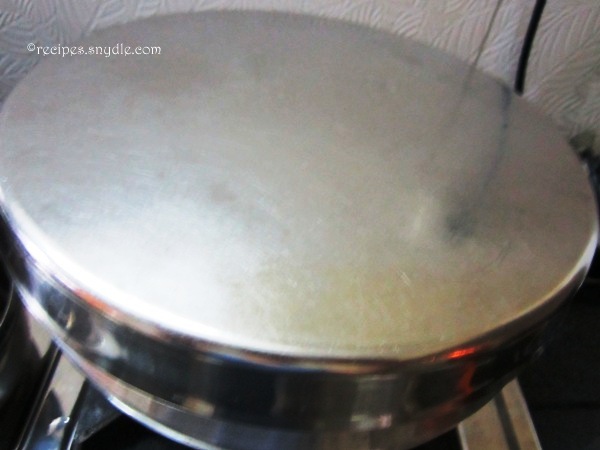 Allow it to stay covered that way for 5 more minutes. Take the lid off and them add in the fried cashews and raisins and mix around very gently with a light hand so as not to break the grains of rice.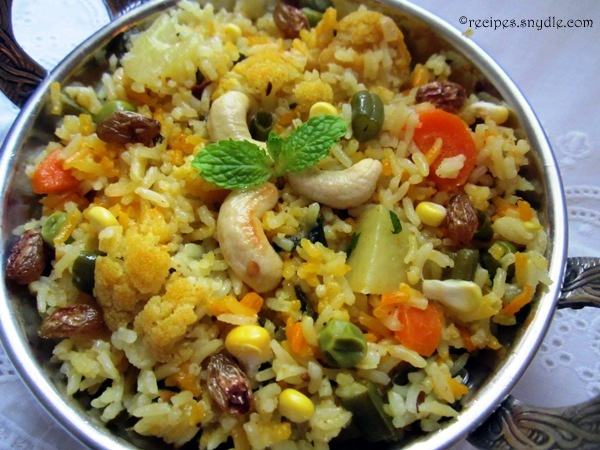 Drizzle with some lime juice if you want. Serve hot with sweet raita. Enjoy the insanely fragrant and healthy pulao with your family and friends.