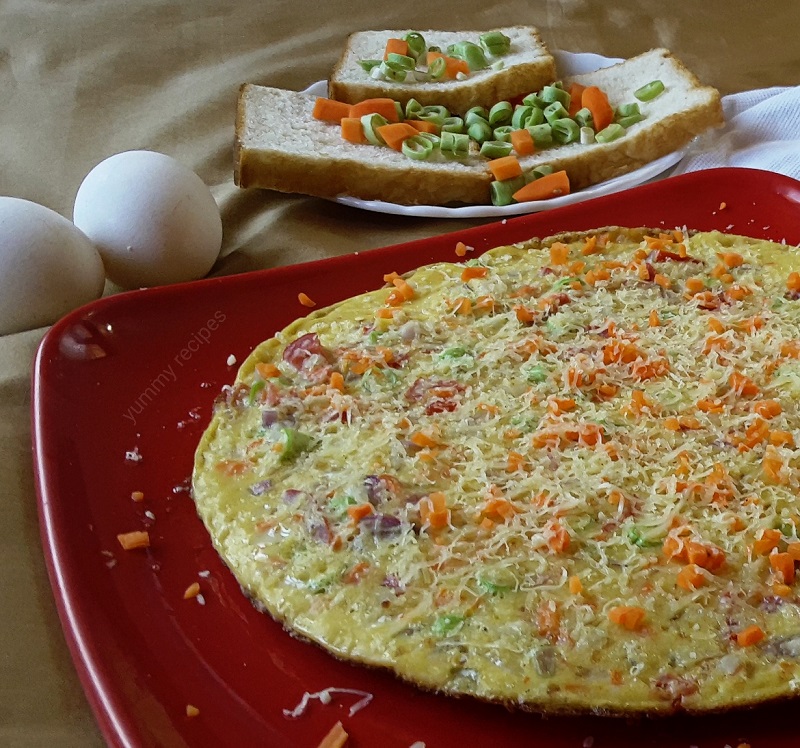 The egg omelet is a quick, easy and healthy breakfast recipe. This omelet is the combination of eggs, vegetables, bread crumbs and cheese.  I am already posting a very simple Indian style omelet recipe that cooked in oven.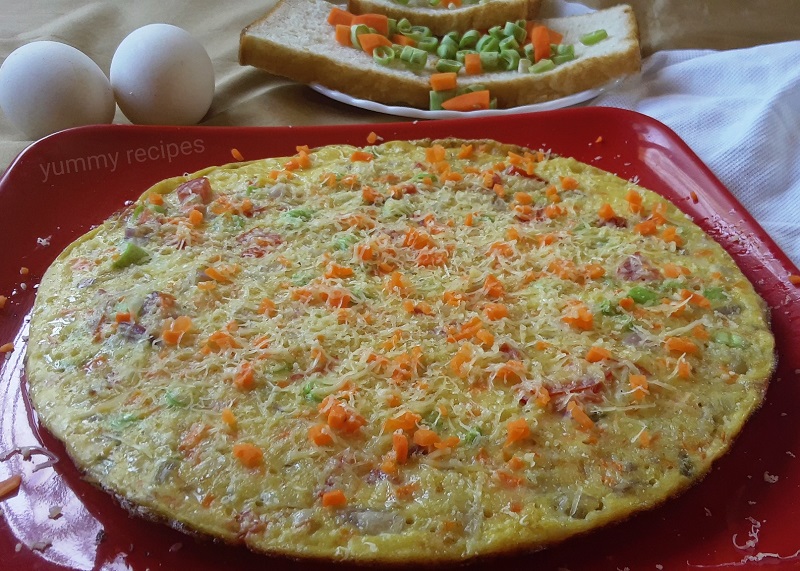 Eggs are a very good source of inexpensive, high quality protein. The whites are rich sources of selenium, vitamin D, B6, B12 and minerals such as zinc, iron and copper. Egg yolks contain more calories and fat. There are lots of different types of egg available; the most commonly raised are chicken eggs.
Ingredients
Egg 4
Onion ¼ cup finely chopped
Carrot ¼ cup finely chopped
Beans ¼ cup finely chopped
Tomato ¼ cup finely chopped
Bread crumbs ¼ cup
Green chili 1 finely chopped
Milk 1 table spoon (optional)
Salt to taste
Oil 2 table spoon
Method
First crack for eggs in a bowl, add salt. Beat it well using a fork or a hand whisk.

Then add finely chopped onions, carrot, beans, tomato, bread crumbs, green chili and milk. Beat it well.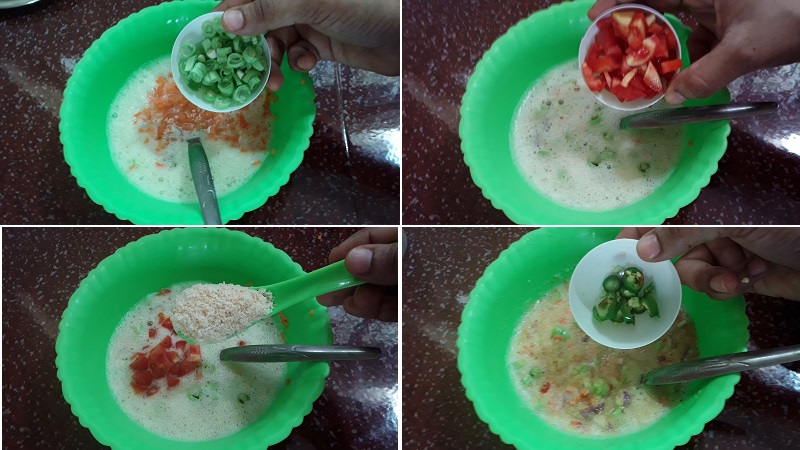 Heat oil in a non stick pan gently pour the egg mixture in to the hot oil.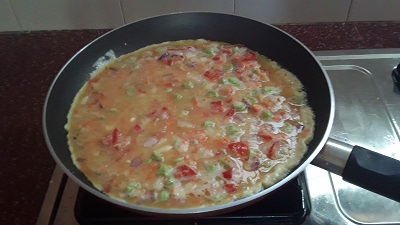 Then cover it and cook for about 2 to 3 minutes in low flame.

Once it's cooked check it with a fork.  Then sprinkle some grated carrots and cheese.

Serve it with hot. Thank you, enjoy cooking.