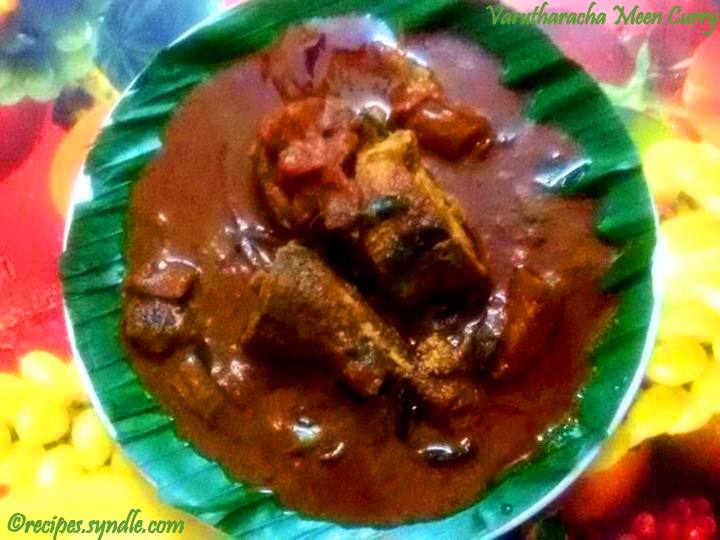 Varutharacha meen curry is a fish curry of Gods Own Country. Its a best recipe for the traditional fish curry using roasted grounded coconut along with some traditional spices. Roasted to a golden brown perfection and ground to a very fine paste. Fish is cooked in this paste along with fish tamarind/ kudam puli, and seasoned with  roasted fenugreek seeds and shallots. Varutharacha meen curry is a very spicy curry which goes well with parboiles rice( Palakkadan Matta Rice) chappathi or puttu. You can use king fish, prawns, mackerel and rounded scad with the same recipe. Its a very simple and easy way recipe. The coconut and spices are roasted in a frying pan without adding oil. Lets see how I am going to make this fish curry.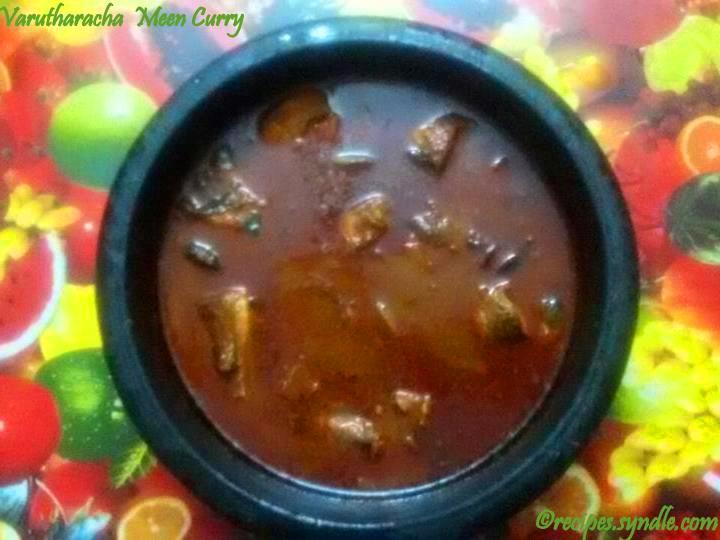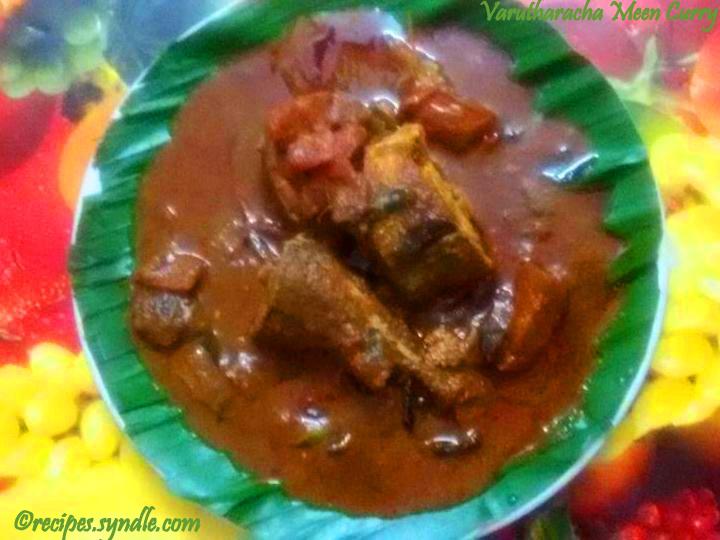 Varutharacha Meen Curry Recipe
 Ingredients
Fish/Rounded Scad- 1/2 kg
Tomato-2,Cut into 8 pieces
Green chillies- 4, split in lengthwise
Ginger- 1 tsp, chopped
Salt- to taste
Cocum/kudampuli-4, if its dry, soak in hot water with little salt
To Roast and Grind 
Grated Coconut- 1 cup
Shallots-4
Fenugreek seeds-1tsp
Pepper corns- 1tsp
Kashmiri chilly powder-1 tbsp
Corriander powder- 1tbsp
Turmeric powder- 1tsp
For Seasoning
Coconut oil- 1tbsp
Fenugreek seeds- 1tsp
Shallots- 2tsp, chopped
Curry leaves- 3 sprig
How to Make Varutharacha Meen Curry
Clean the fish  thoroughly with salt andlemon juice, cut it into curry sized pieces. Washed and drain and keep it aside.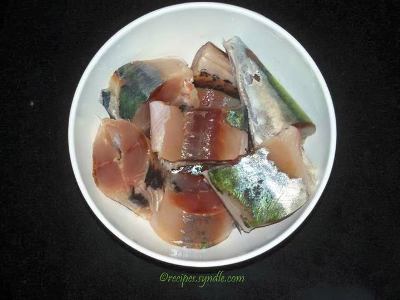 Soak the Tamarind/kudampuli in 1/2 cup water and salt. Keep it aside.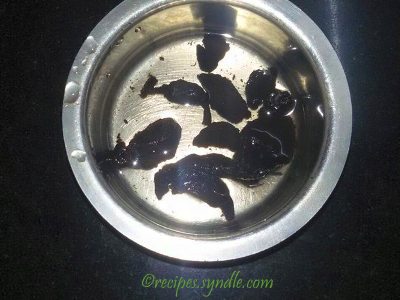 Heat a frying pan and add the ingredients listed under' To Roast and Grind' one by one.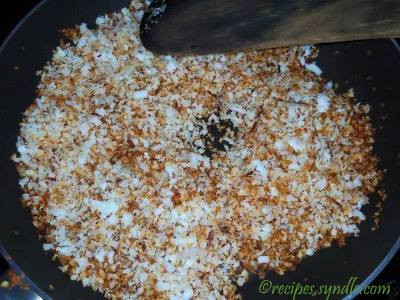 when it start to turn golden brown add shallots. Saute it for a minute.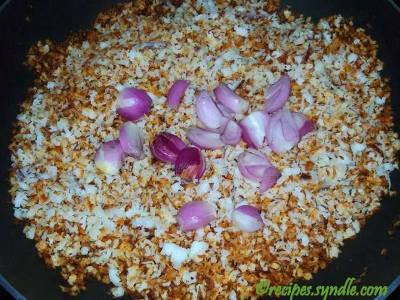 Now add peppercorns and fenugreek seeds and saute well for 1 minute.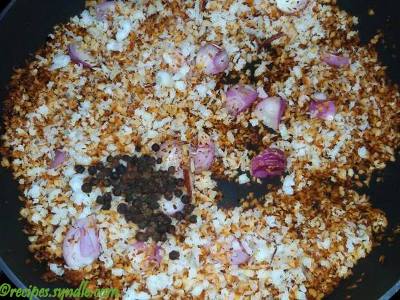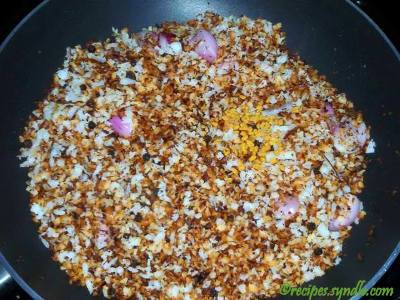 Now add the chilly powder, corriander powder, turmeric powder and saute well in a low flame for 1 minute.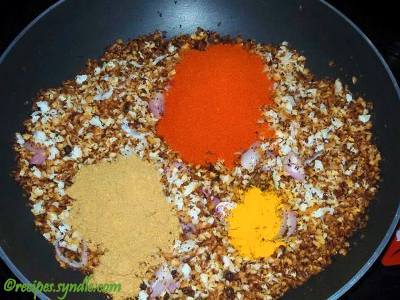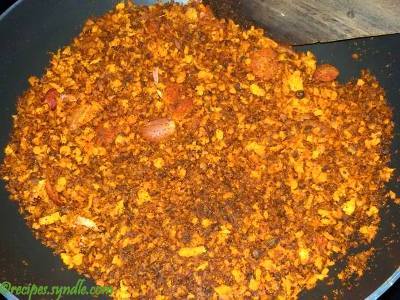 Allow it to cool completely. Add half a cup of water to the roasted ingedients and grind it to a smooth paste.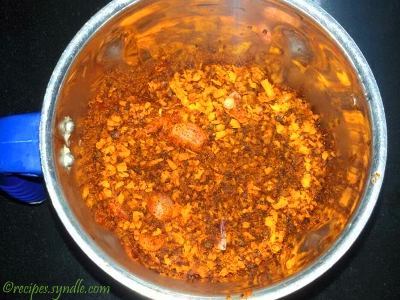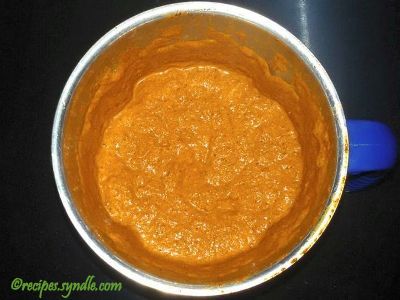 Take a clay pot/manchatti, add ground paste, salt, cocoum/kudampuli, tomatoes, and cook for a few minutes.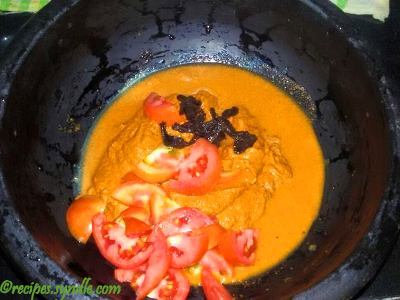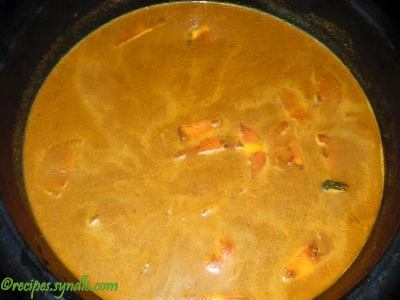 when curry starts to boil, add the fish pieces and stir the pot. Allow the fish to cook for 5 minutes in medium flame.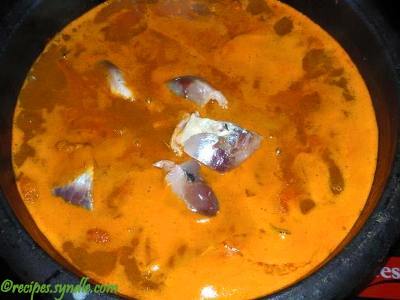 Now add chopped ginger and green chillies. Cover and cook till the gravy get thick.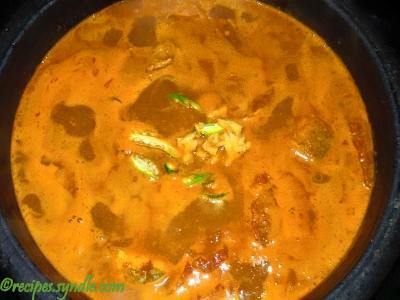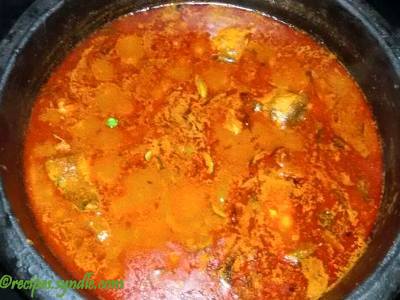 Heat a frying pan, pour coconut oil. Add fenugreek seeds, shallots and curry leaves. Saute till it becomes golden brown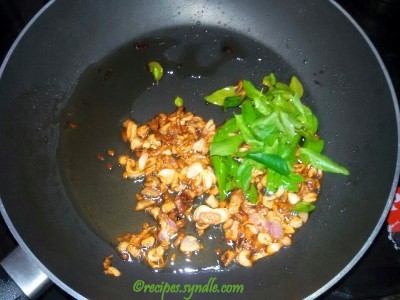 Pour the seasoning to the curry and stir. close it with lid and keep if close for 30 minutes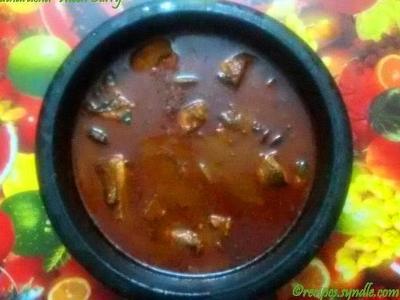 Serve it along with rice, chappathi, puttu etc.