Ulli vada  / Onion vada / onion pakoda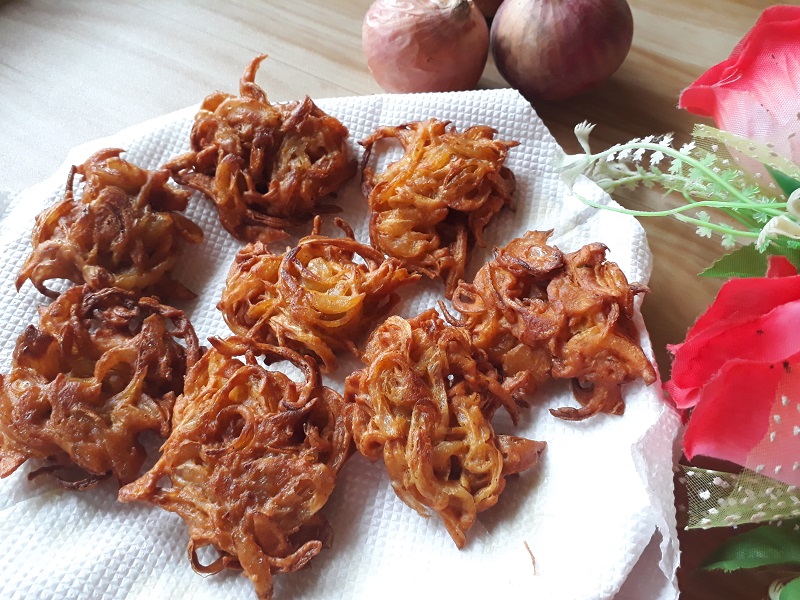 Ulli vada  / Onion vada  is the deep fried snack,  very popular and common snacks in kerala. We can serve it with sulaimai /  kattan chaya. This is also known as onion fritter and onion pakoda. This is the easiest vada comparing to other vadas. It's also a common street food in india.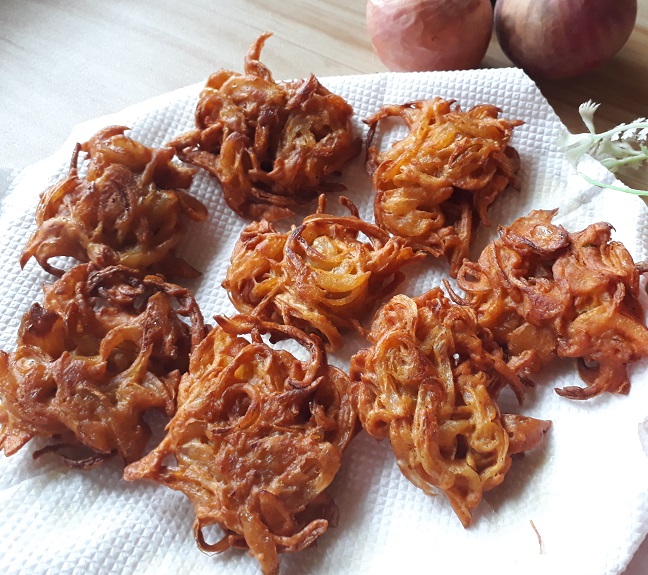 You can always adjust the spices and add green chili also. Here I am making this vada for my kid, if its spicy she don't eat. Let's see the making of ullivada recipe is bellow with detailed video and images.
Ingredients
Onion 2 medium size sliced
Gram flour  ½ cup
Turmeric powder ½ teaspoon
Red chili powder 1 teaspoon
Garam masala powder ¼ teaspoon
Ginger chopped 1 teaspoon
Salt to taste
Oil for deep frying
Method for making Ulli vada  / Onion vada
In a bowl add sliced onions, finely chopped ginger and salt to taste. Mix it well using your hand.  Keep it aside for 20 minutes.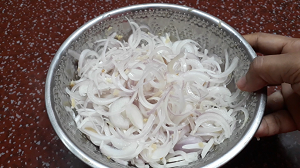 In a bowl add gram flour, turmeric powder, red chili powder and garam masala powder. Mix it well using a spoon.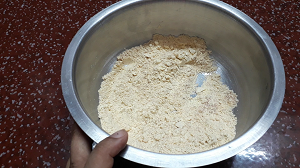 Add sliced onions in to the gram flour mixture and combine well. The onion loses its on water; there is no need to add water.

In a deep botton pan pour oil, allow it to heat. Once the oil is hot put flame in medium.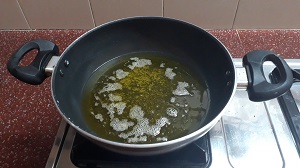 Take very little portion the onion-flour mixture, just flat it using your thumb nail.  You can also make vada pattern. Put it in to the hot oil, fry on both sides till it turns golden color. Remove it in to a paper towel. Complete all are in the same way.


Ulli vada  / Onion vada / onion pakoda
The tasty and simple ullivada / onion vada is ready to serve with sulaimani / kattan chaya