Banana Choco chips Muffins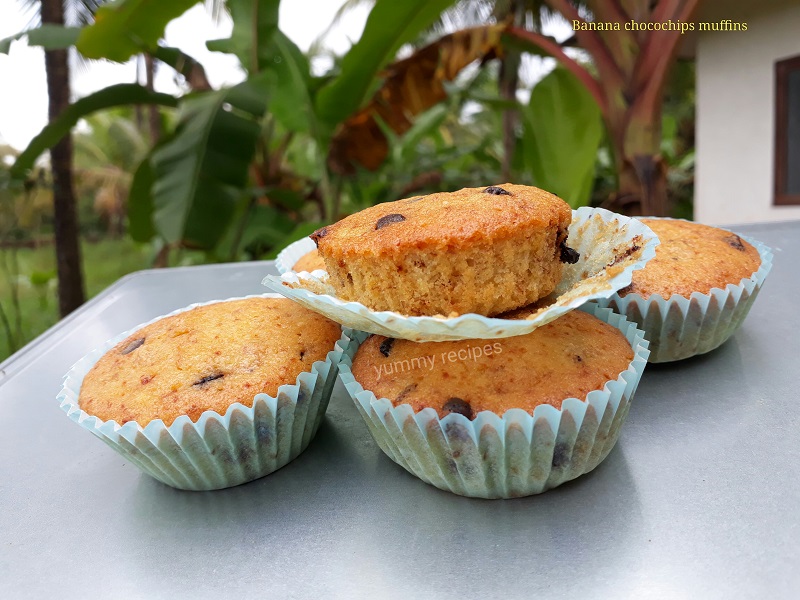 Banana Choco chips Muffins is one of the best, healthy and delicious muffins / cup cake for kids. If you have any unexpected guest in your home this is a best choice to treat them.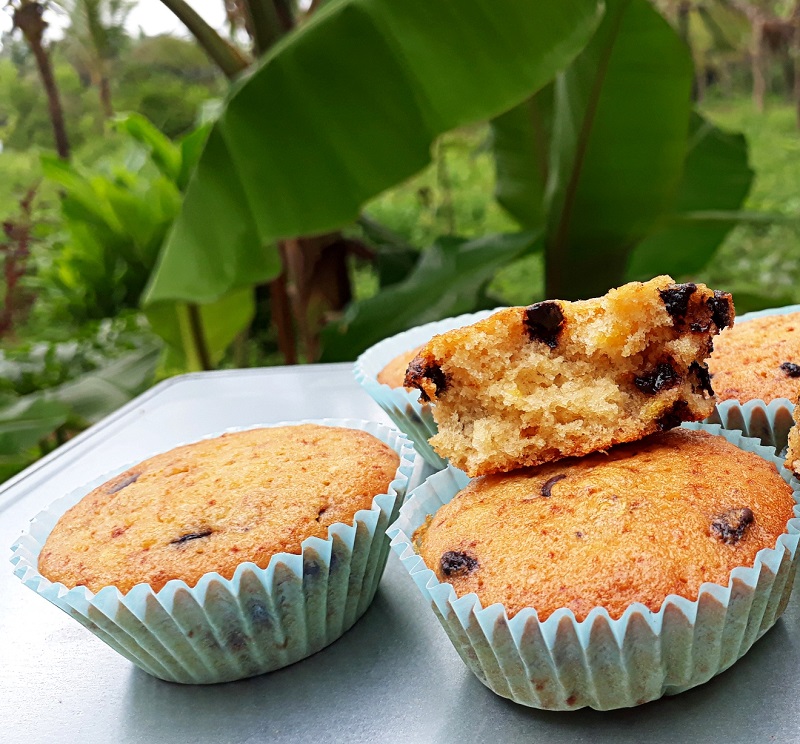 The making of Banana Choco chips Muffins is mentioned below with detailed video and images. I hope  all of you will definitely try and enjoy this simple muffins recipe with yummy recipes . Send your valuable feedback in comment box.
Ingredients for making Banana Choco chips Muffins
All purpose flour 100 g
Sugar 50 g (powdered)
Brown Sugar 50 g
Butter 50 g (room temperature)
Egg 2 nos
Banana 2 nos (mashed)
Vanilla Essence 1 teaspoon
Baking powder ½ table spoon
Choco chips ½ cup
Method
Peel the ripe bananas and smash it well using a fork or a mixer jar.

In a bowl sieve all purpose flour and  baking powder, keep it aside.

Take another bowl add powdered sugar, butter and whisk it using a hand whisk or an electric beater for a time being of two minutes.

Now add brown sugar and whisk it again.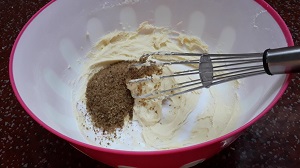 Add two eggs and whisk till it become fluffy, don't over whisk it.

Pour vanilla essence in it, again whisk it for seconds.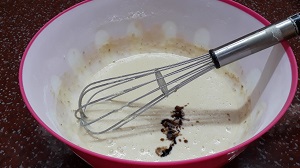 Add mashed banana and gently combine.

Pour all purpose flour –baking powder mix into the bowl and combine without generate any air bubbles on it.

Add half cup of choco chips and whisk it very slowly and carefully. Now the batter is ready, Make it sure that the consistency of batter is not too loose.

Take the paper mould and set it into the cup cake moulds.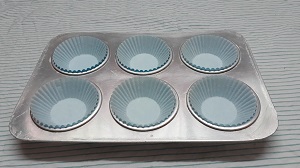 Fill it in the three by fourth level using a spoon or a ice cream scooper.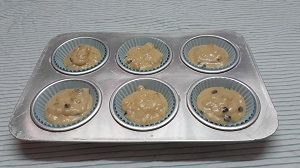 Bake it in the preheated oven for about 20 to 25 minutes in 180 degree. Baking time depends on your oven. Bake until cup cakes tops are lightly golden.

After 25 minutes remove it from the oven, check with a toothpick inserted in to the center comes out clean.

Banana Choco chips Muffins
If you wish to add any frosting on the muffins, you may apply by your own choice.