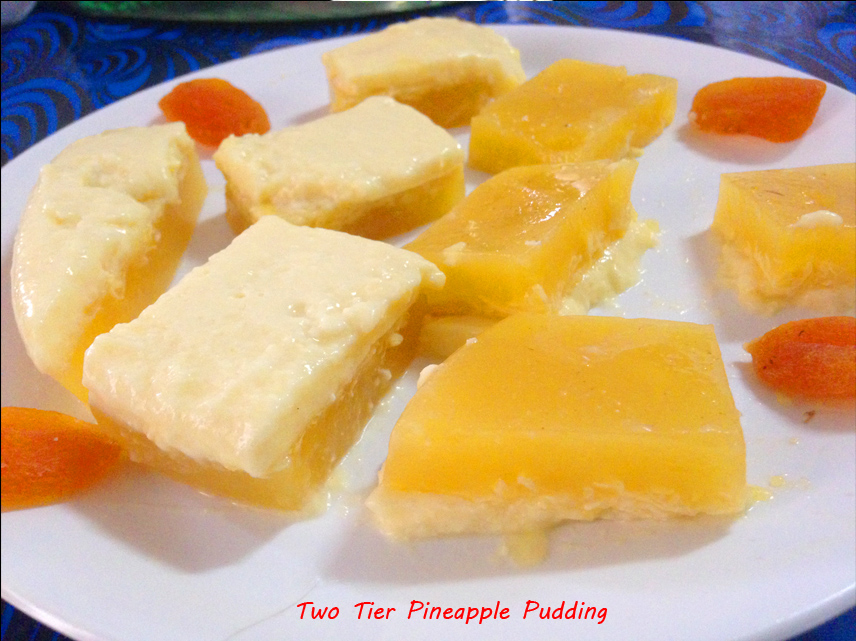 Pineapple pudding recipe is a delicious dessert that can be made for parties or even birthday parties. The pineapple pudding has two layers, each one bringing the flavours and blending with each other perfectly. Indian Style Pineapple Pudding!There are two kinds of people in this world. The chocolate dessert people and the fruit dessert people. I fall heavily on the fruit side. This pineapple pudding is really easy to make and a party favorite. It can be put together very easily and makes for a really good Pineapple Pudding dessert for a party.There is a really unique thing about pineapple. Its called as Ananas all over the world and by the same name in different languages except English. Oh yeah, believe me. This is non baking pudding.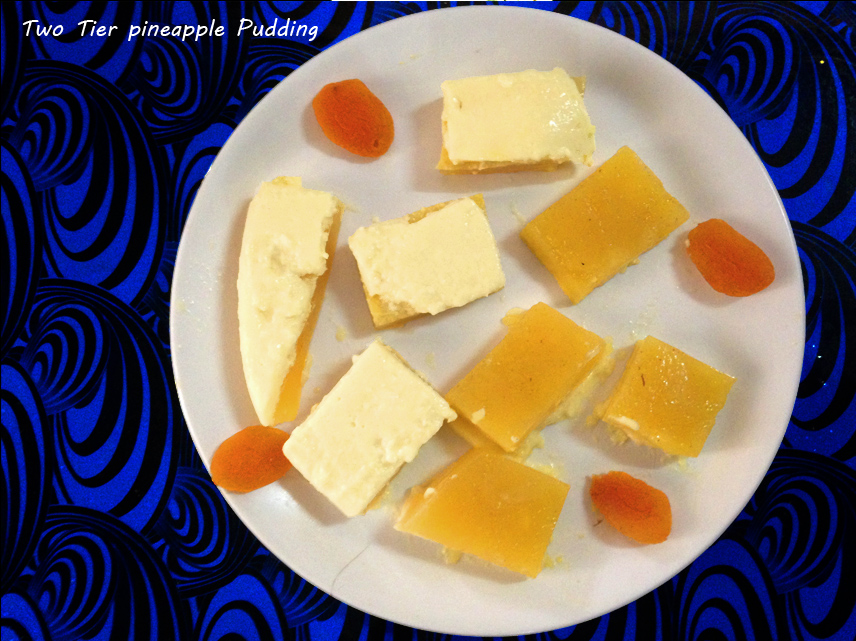 Pineapples are also rich in vitamin C that boosts immune responses against common infections. Strengthens your bones: Pineapple are extremely great for your bones as they  contain manganese, a mineral that is vital for the healthy development of your bones. Besides, the anti-inflammatory property of bromelain prevents chronic inflammation of joints in conditions like arthritis that deteriorate bone health. Good for diabetics: Pineapples are low in calories and also have a low glycemic index despite their sweet taste. This means that those with diabetics can eat the fruit without experiencing a sudden spike in blood sugar levels. Prevents heart disease: Apart from bromelain, pineapples are packed with antioxidants that scavenge free radicals preventing oxidation of bad cholesterol (LDL) and development of heart disease. Bromelain serves as an active component in pineapples that inhibits platelet aggregation, blood coagulation and inflammatory changes in the arteries causing heart disease. Improves digestion: Pineapples are rich in dietary fibre that helps digestion, keeping the intestine healthy. Bromelain present in them helps neutralize acids produced by the stomach thus preventing acidity. Gives you glowing skin: The antioxidants present in pineapple help prevent signs of ageing like wrinkles and fine lines. Additionally, it has Vitamin C which helps in the production collagen, a protein that helps grow new skin. May help prevent cancer : The anti-cancer property of pineapples is also attributed to the presence of bromelain in them. There are several studies showing cancer-protective effect of pineapple extract in. A study carried out by Romano B and colleagues suggested that bromelain from pineapples have the potential to prevent colorectal cancer.
Ingredients :
Pineapple – 1 kg
Sugar – 1/2 cup
Gelatin- 1/2 tsp
Water – 3/4 cup
Egg yolk – 2 nos
Butter –  1 tsp
How To Make Two Tier Pineapple Pudding 
First of all , Peel off the pineapple well and wash it. After that cut into small pieces and later put into the juice extractor. while exacting the juice no need to add water. We need the thick juice of pineapple. With the help of a strainer, strain the juice into the vessel.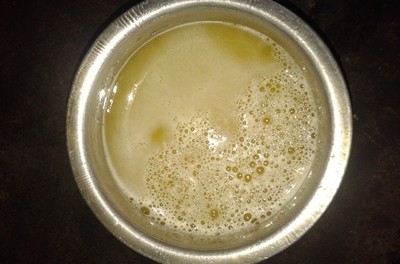 Later vessel into that add gelatin following with cold water. Let it dissolve well and keep it aside .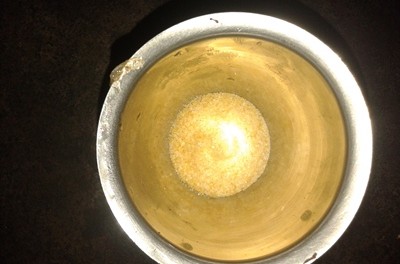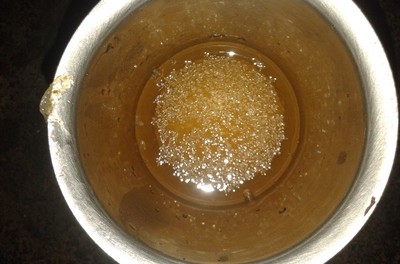 Now take a pan , place it on the stove and switch on the stove. Cook for 10 mins at low flame, after that add sugar into it. Dissolve the juice and sugar well.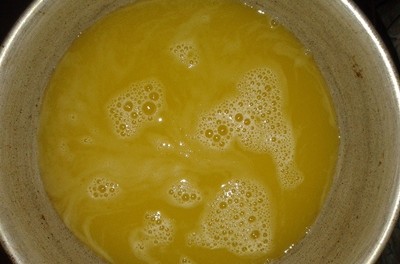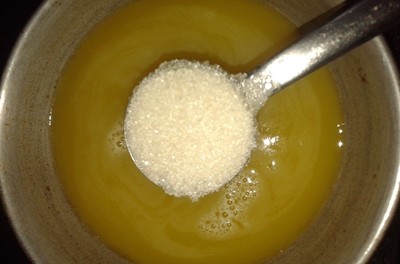 And we can see our juice is getting boiled , make it as a semi thick fluid.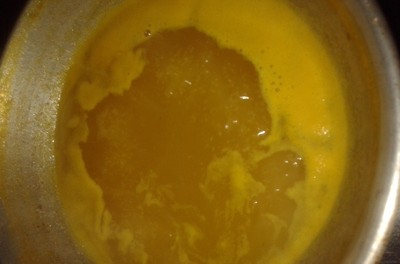 Now time is to add our egg yolk, before you pour beat it well. And later slowly add into the pan. Again let it cook for 5-10 mins at lowest flame. Combine all together well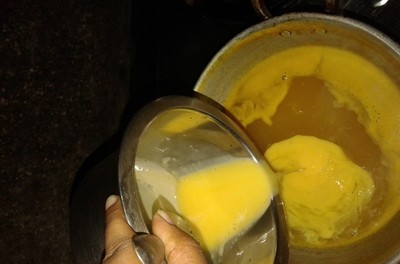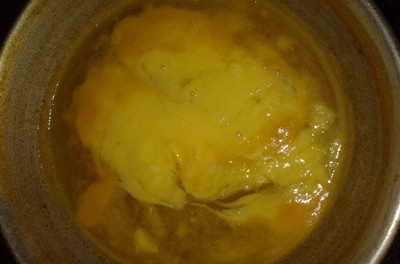 It is time to switch off the flame and add gelatin into the batter. Before , you add make sure it should be dissolve well together.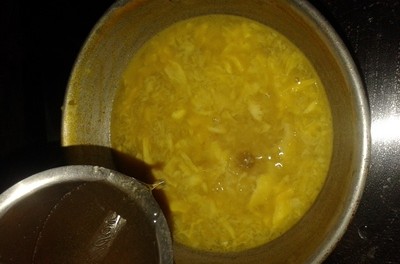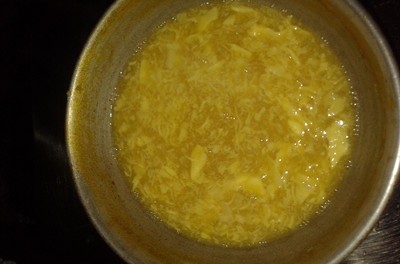 Now we can grease our pudding tin with the help of butter. So that we can easily un-moulded the pudding.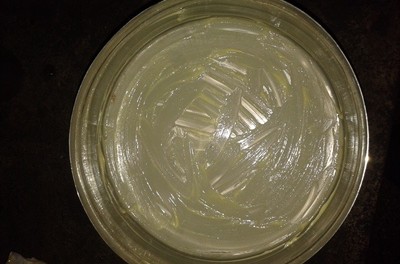 After that transfer the batter into the pudding tin and set it cool down.  Take 1/4 cup of batter into another bowl for further process . After that keep it in refrigerator at least for 3-4 hours.Here our first layer is ready for Pineapple pudding.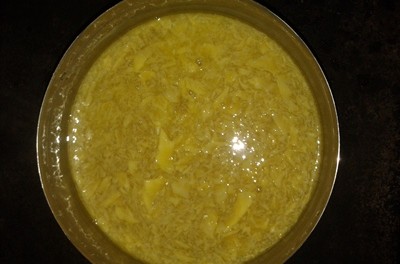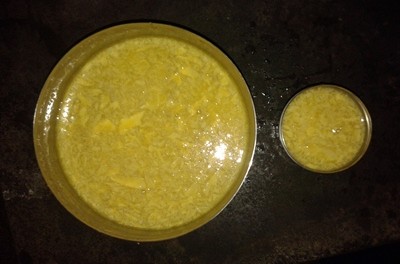 Take another bowl transfer the separated batter into it. Whisk well and keep aside.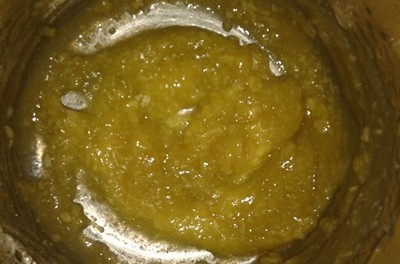 Add fresh cream into another bowl and whisk it well. After that add the whisked pineapple batter. And combine slowly and well. So here our second layer us also ready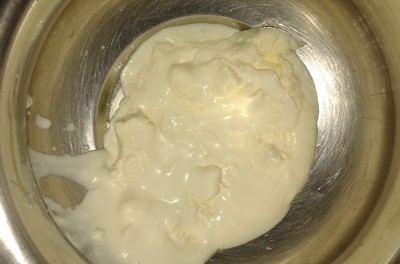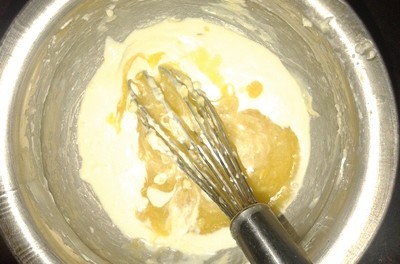 Take off the batter from the refrigerator, now the first layer is set into that we  add the second layer into it.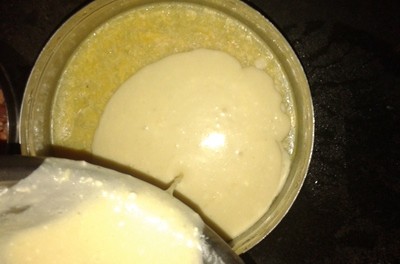 Again keep it in the refrigerator over night for the best result.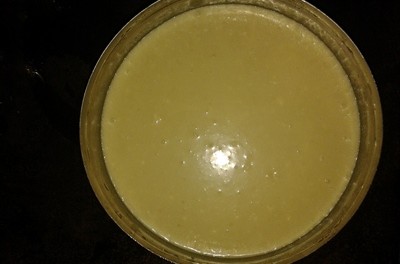 Now we come to the unmoulding part. Keep the serving dish or plate on top of the mould. Gently turn the serving down, so that the mould comes on top of the serving dish.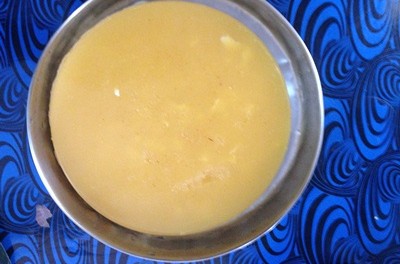 After cut into pieces as per you like. It looks like jelly.