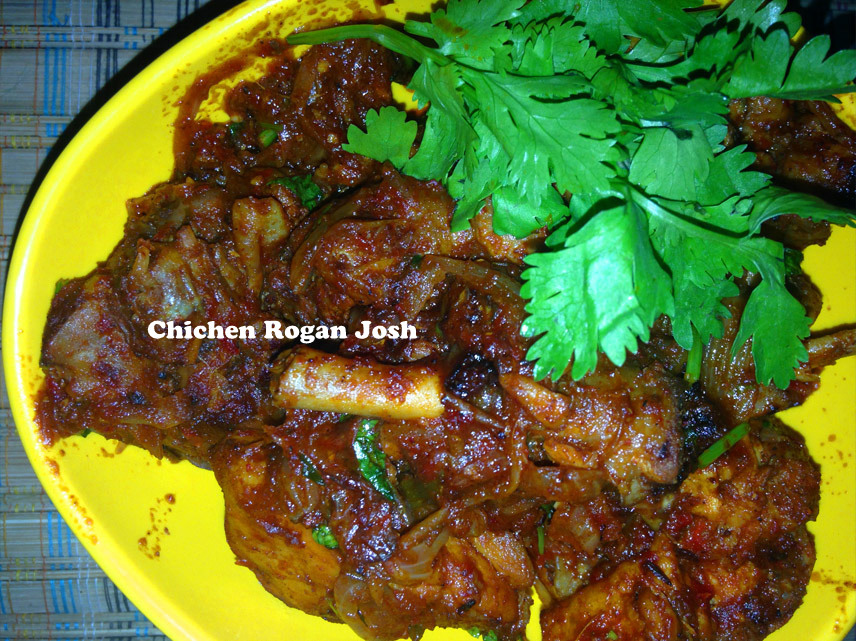 Chicken Rogan Josh is the dish, which i am sharing today. Friends, rogan josh is the signature of  kashmiri Cuisine and we  always prepare mutton rogan josh. So i thought to try the recipe in the chicken taste instud of mutton. In this dish we need a very limited ingredients. Here i have made it in very easy and simple method . If you got any relatives or friends visit at your home unexpectedly and you want to make something unique and tasty chicken recipe with the limited time, then i promise this will be the best one to serve.It is only take not more than half an hour.  This curry contain turmeric, fennel seeds, cardamom, and capsicum – spices with strong anti-bacterial properties. That's why they're found in dishes from hot countries, where meat needs to be preserved.Yoghurt is often used both as an Indian condiment in raita and also in the cooking itself. Providing fresh yoghurt is used in the raita, then it is a brilliant source of calcium and vitamin D. It is also beneficial for the intestinal tract, as well as for fighting bacteria in the stomach.Onions contain an agent called dally l sulphide, which prompts the body to make more of the cancer-fighting molecule . These are a family of enzymes that play an important role in the detoxification of harmful stomach bacteria.Capsicum is the main physiochemical found in red peppers. It works as an anti-inflammatory, reduces cholesterol formation in the liver and is also used in topical preparations for arthritis relief, although eating it won't have the same effect. Cardamon comes in seeds and is considered to be a strong antiseptic and antimicrobial spice by herbalists. It is also a mild aphrodisiac as well as helping to relieve flatulence.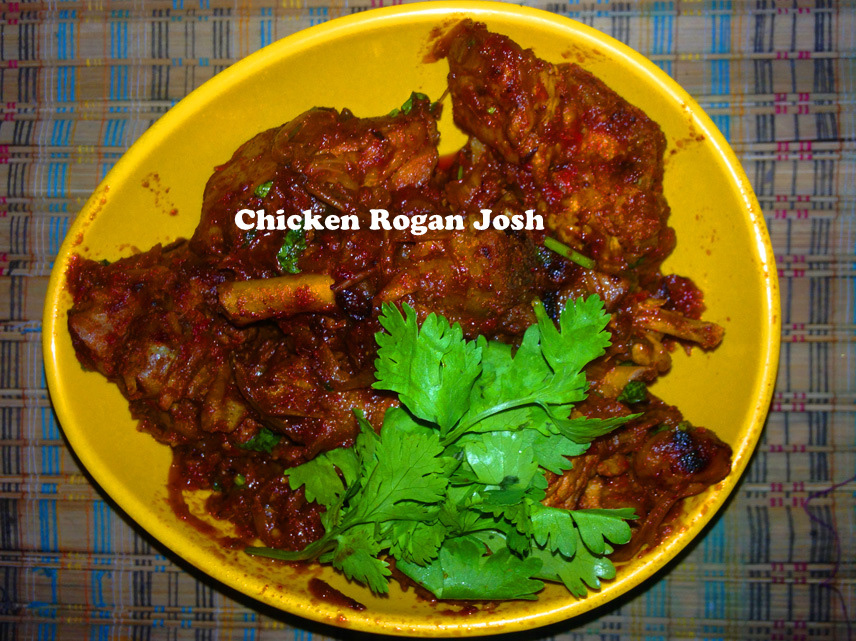 This is one of the favourite dish of my husband because of that i love to make it . If you have gone through my recipes , i always prefer something unique and mouthwatering dishes. So let check out the recipe.
Ingredients :
Cardamom- 3 nos.
Red Capsicum –  1 no.
Yogurt – 1 tbsp
Oil – 2 tbsp
Chicken 1/2 kg
Fennel seeds – 1 tsp
Green chilli – 2 no
onion- 1 medium size sliced
Turmeric powder- 1 tsp
Red Chilli powder- 1 tbsp
salt as per the taste.
How To Make Chicken Rogan Josh – A Famous Kashmiri Dish.
Before we start preparing chicken rogan josh , we have to make a mix for that, Kindly following.
Take a blender into that add cardamom, Red capsicum and yogurt . And blender it well. Keep aside.Kindly go through the below pictures.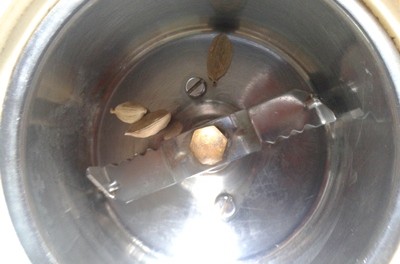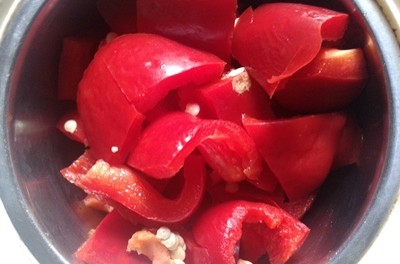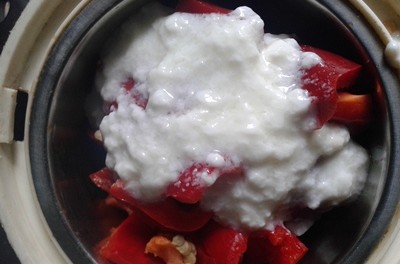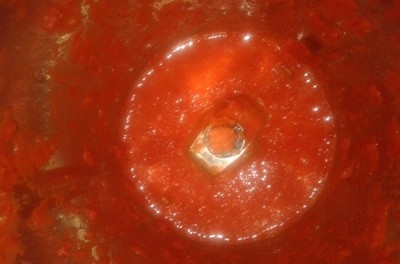 Place a pan on the stove and on it. After add oil into the pan.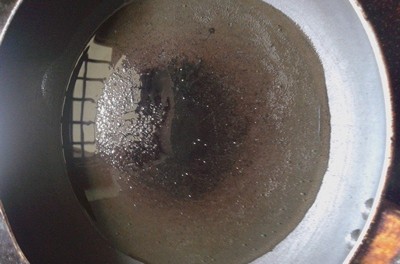 When the oil is ready, add fennel seeds into the pan and let it salute it well.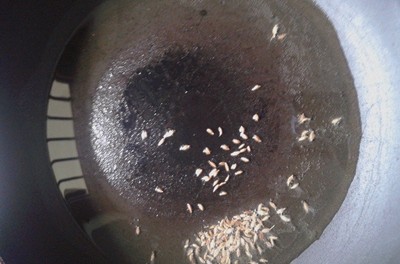 Following that we can add our sliced green chillies into the pan.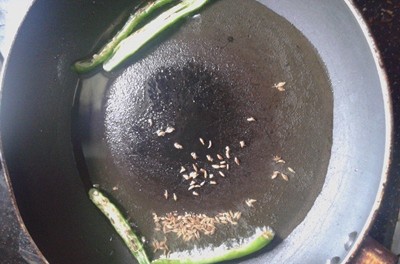 After getting the fine smell of green chillies, we can add sliced onions into the pan and fry it in a medium flame.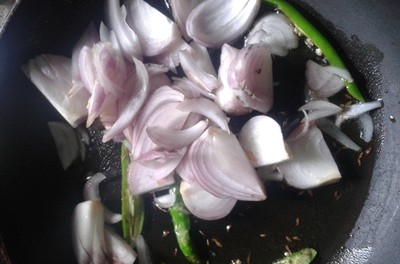 Here we don't have to wait until the onions get brown , before that we can add the cleaned chicken pieces into the pan. And cover and cook for 10-15 mins at lowest flame.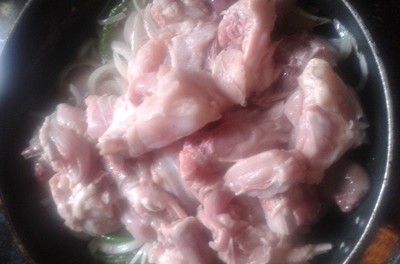 Then, take off the lid and add turmeric powder into the pan and mix well. Again cook for 5 mins.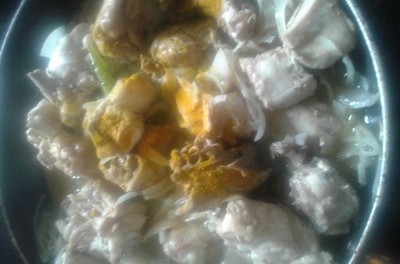 Now time to add red chillies powder and salt as per the taste. Cover again and cook for another 3-5 mins.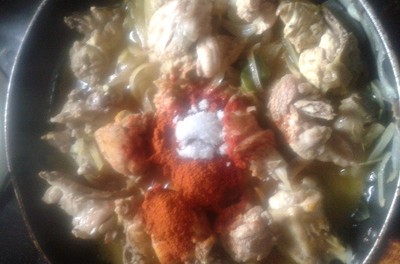 Take off the lid and add the blended mix into the pan and combine all together well. Cover the pan again and cook for 10 mins at lowest flame.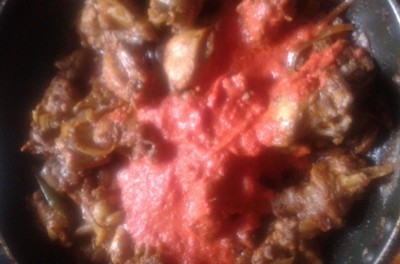 Finally we are going to add coriander leaves into the pan.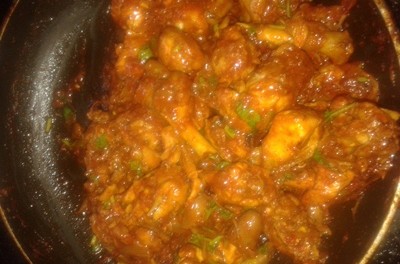 Here i have garnished the chicken rogan josh with coriander leaves. And our Chicken Rogan Josh is ready to serve.
Enjoy With your loved ones !!!