Today's recipe is a cake made with tutti frutti / candied fruit.  Candied fruit / tutti frutti is preserved fruit that has been dipped several times in concentrated sugar syrup.  This process preserves the original color and shape and gives it a smooth shiny coating, and a sweet taste.  I have added 1/2 cup of tutti frutti here in this recipe, but the interesting part is that you can adjust the amount of tutti frutti according to your taste.  You can also serve it immediately upon making or store it for a day or two.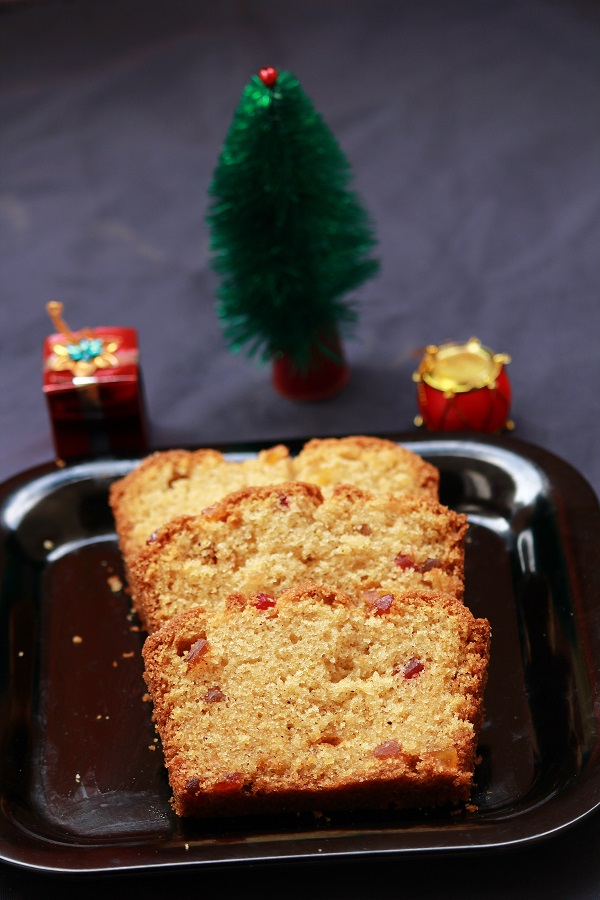 Maida / all purpose flour  – 1 1/2 cups
tutti frutti  – 1/2 cup (or 100 grams)
cinnamon powder – 1/4 teaspoon
baking powder – 1 teaspoon
salt – a pinch
sugar  – 3/4 cup
water  – 1/2 cup
oil  – 1/2 cup
butter – 1/2 cup (100 grams)
baking soda – 1/2 teaspoon
vanilla essence  – 1 teaspoon
eggs  – 2
Technique
1.  Sift all purpose flour, baking powder, cinnamon powder, baking soda together.  Keep it separately in a bowl. Then add tutti frutti to it.  (Keep 1 tablespoon of tutti frutti separately to garnish on top)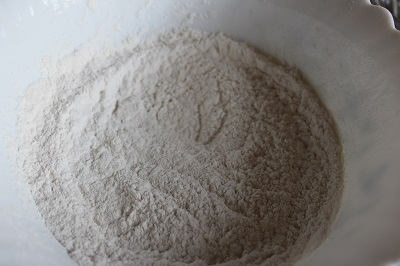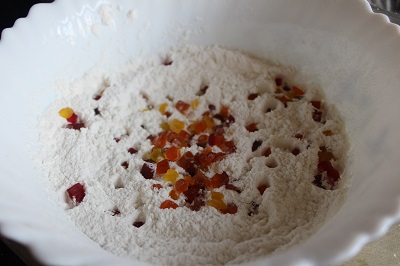 2.  Preheat oven at 180 degree Celsius.
3.  Beat butter till it becomes soft and fluffy.  Now add sugar to this and beat nicely.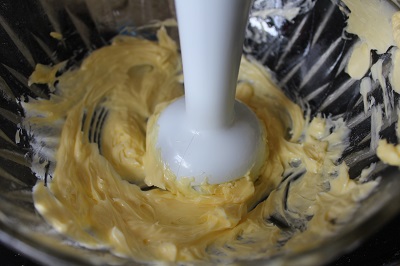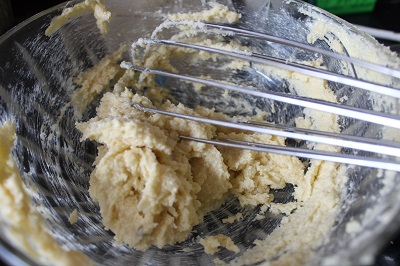 4.  Next add eggs.  (Don't add both the eggs together.  Add one, beat well, then add the second one. )
5. Then add oil, followed by water, add vanilla essence and mix well.
6.  Now mix both wet ingredients and dry ingredients  together.  Don't over mix .  Fold it gently without lumps.
7.  Grease a tray.  Pour the ingredients into the tray and tap it.  Garnish with the remaining tutti frutti.  Bake at 180 degree Celsius for 40 – 45 minutes.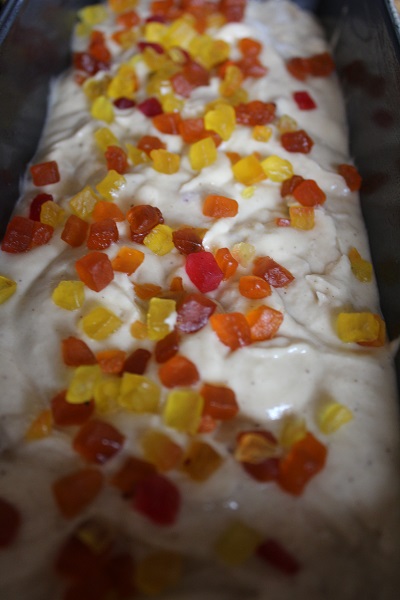 8.  Once cooked take it out and let it cool.