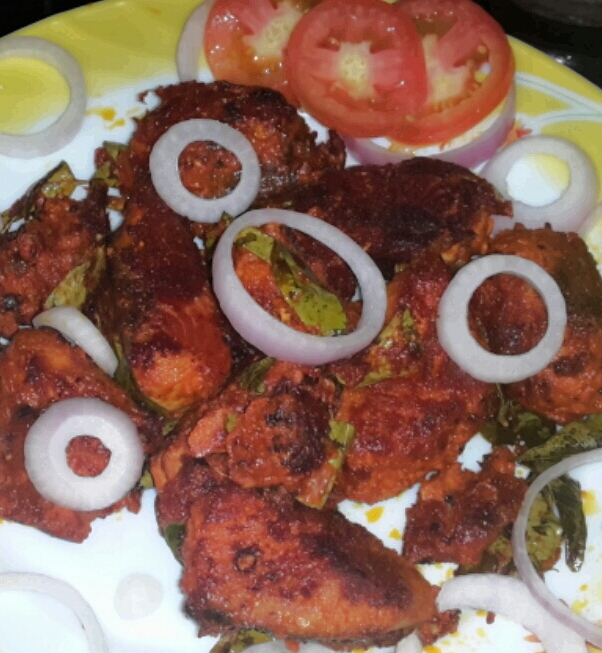 An Amazing Tuna Fish Fry That Can Be Served As A Snack Or Side Dish With Rice. This Is Easy To Prepare And Tastes Yummy.
Most Americans can benefit from eating more fish, and tuna fish makes increasing your intake easy.
The omega-3 fats in tuna may lower your risk of cardiovascular disease. A 3-ounce portion of fresh yellowfin tuna provides 89 milligrams docosahexaenoic acid, or DHA, and 13 milligrams eicosapentaenoic acid, or EPA. DHA and EPA are long-chain omega-3 fats that may lower your blood triglyceride levels and slow plaque formation in your blood vessels, according to the Linus Pauling Institute Micronutrient Information Center. Omega-3 fats may reduce blood clots and help prevent strokes and heart attacks.
Fresh, fried fish will be cooked to perfection in just 15 minutes with this simple three-step process.
Ingredients
1St clean fish into  cubes piece
fish- 1/2 kg                         

Ingredients for stage 1st marrination

     
  Corn Flour-2 tbspn
lemon juice-3tbsp
salt-to taste
Directly add this ingredients to clean fish and keep it for 10 mints
Ingredients for stage 2nd marrination
 Shallots(small onion)-5
Garlic-6
pepper- 1tbsp
Ginger-1 small piece
Chilly powder-2 tbsp
Turmeric powder-1tbsp
curry leaves-12
How to Make Tuna Fish Fry
Grind all this mixture well in a grinder and marinate this to fish after 10 mints keeping 1st stage marrination. After this second stage marrination keep the fish for 20 mints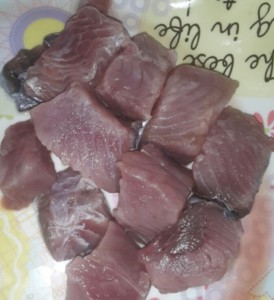 FRYING IN COCONUT OIL FOR MORE TASTE
 Take One frying pan  add oil and allow to heat . After heating put fish to oil and allow to fry till brown colour
wen fish get ready garnish with onion rings and tomato . It's really very tasty fry and serve along with rice .