Kerala Style Tomato Fry Recipe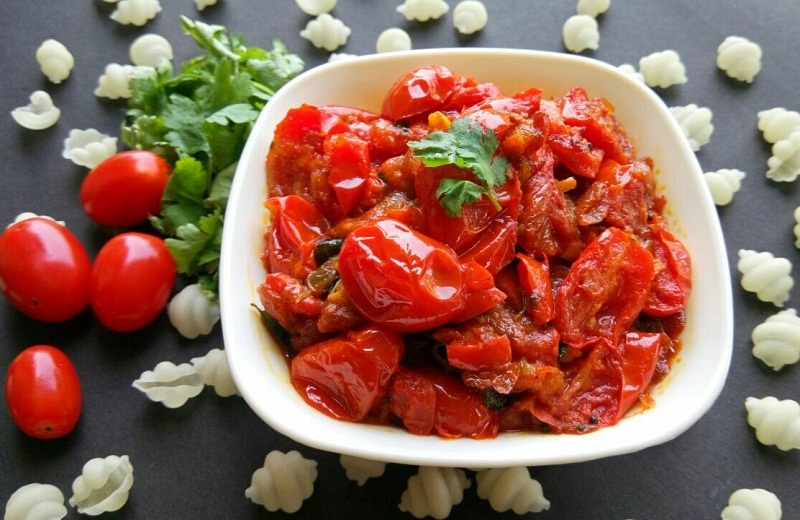 Kerala Style Tomato fry is our today's special recipe. You can serve this as a side dish. This recipe is a easy method of making Tomato fry, you can serve this with rice, roties, and chappathies. People who don't know to cook also can try this recipe. This recipe considered to be the most favorite dish also known as tomato curry for appam for bachelor's. I love to share simple recipes and easy cooking which only need few ingredients. Once you try this, I am sure that you will be tempted to enjoy this dish repeatedly. You can follow the steps by step photos to make this kerala style tomato fry recipe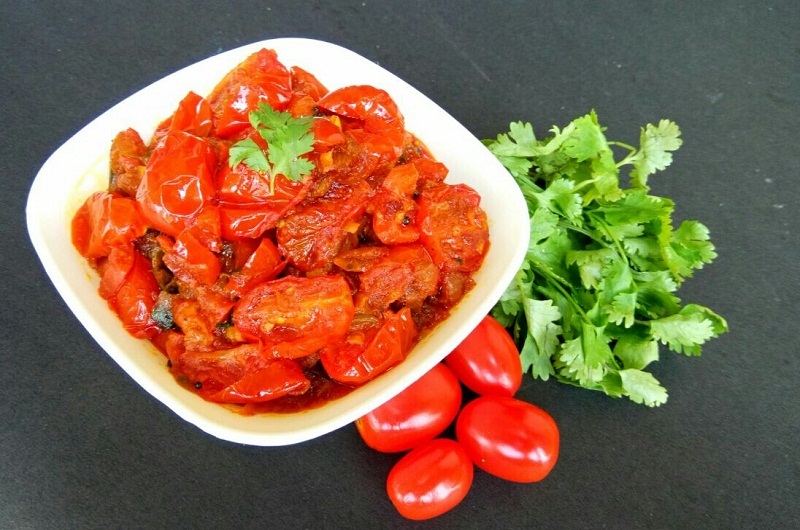 Ingredients
1. Tomato – 250 gm
2. Onion – 2 chopped
3. Ginger chopped – 1/2 teaspoon
4. Garlic Chopped – 1/2 teaspoon
5. Chilly – 2 chopped
6. Chilly powder – 1 teaspoon
7. Termeric powder – 1/2 teaspoon
8. Garam masala – 1/4 teaspoon
9. Jeera powder – 1/4 teaspoon
10. Mustard – 1/4 teaspoon
11. Oil – 2 teaspoon
12. Salt – to taste
13. Curry leaves – as per need
14. Coriander leaves – for garnishing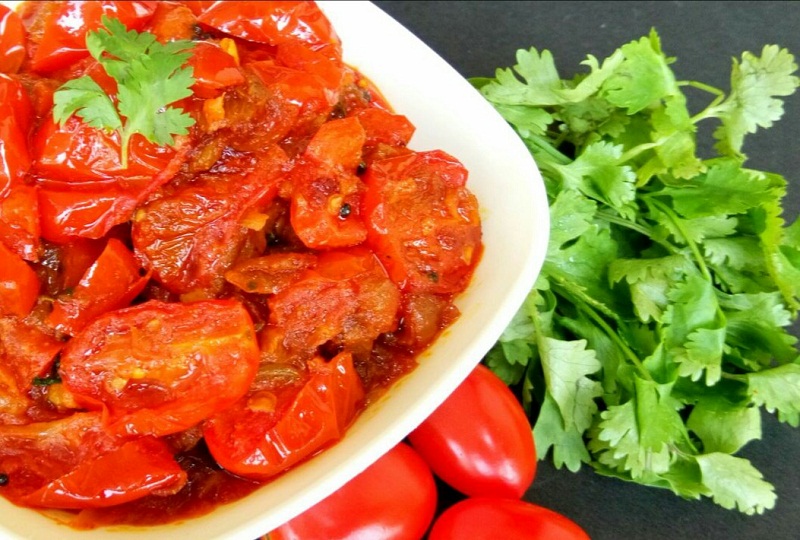 Method of making Kerala Style Tomato Fry Recipe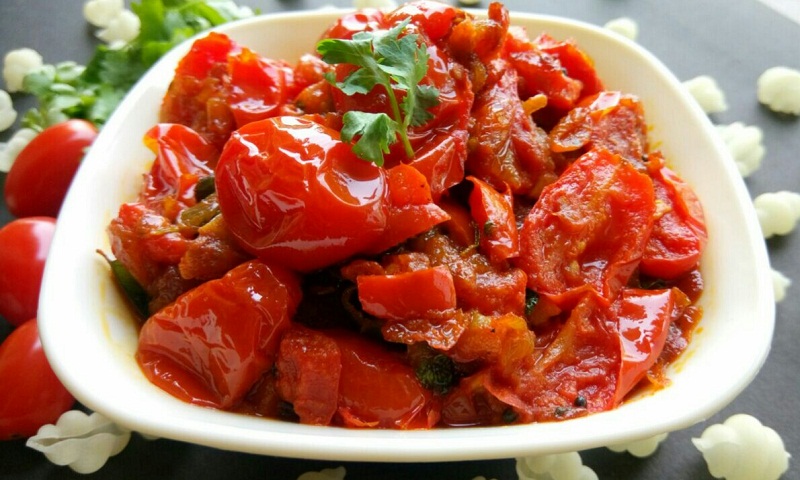 Lets start to make it

Heat oil in a pan, add mustard seeds and let it splutter

Now add chopped onion and saute it, after few minutes add ginger, garlic, green chillies into the pan and saute it.

Add chilly powder, turmeric powder, jeera powder to the pan and saute well let it lost its raw smell.

Mix all the ingredients. Add the chopped tomatoes, let it cook for few minutes. Put enough salt to this pan

Put garam masala and mix it well. Add chopped coriander leaves and curry leaves.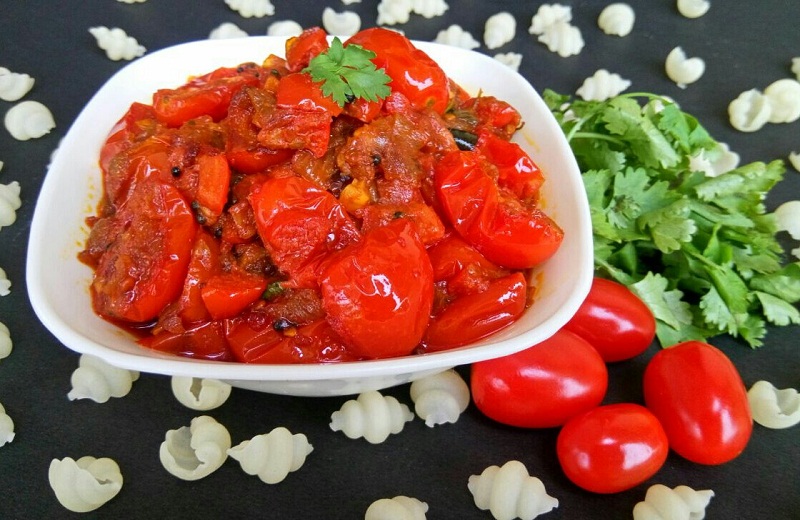 Turn off the flame, transfer the dish into a bowl and garnish it with fresh coriander leaves now our Tomato Fry is ready to serve. All of you please try to make this dish , and eojoy its yummy taste.