Pineapple pachadi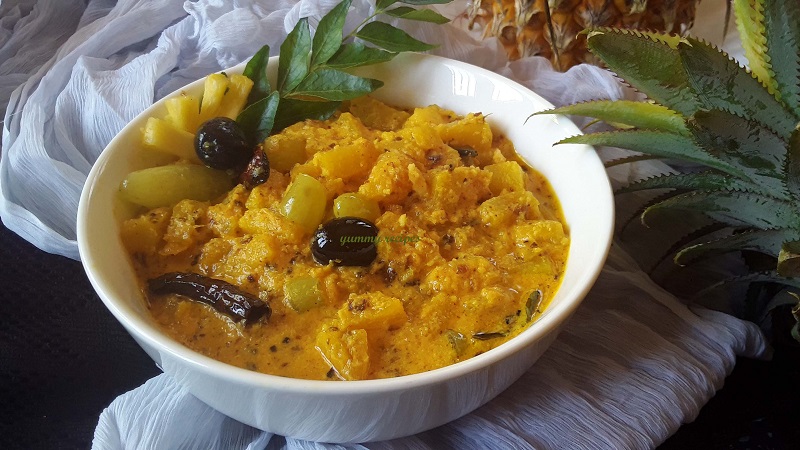 Pineapple pachadi is one of my favorite dishes in Kerala sadhya. In all festivals in Kerala people celebrates with sadhya. Pachadi is the traditional food in Kerala that made with pineapple in coconut yogurt gravy. We can serve it with meals. It's usually made with vegetables and fruits; this is a delicious pachadi with sweet, sour and tangy taste.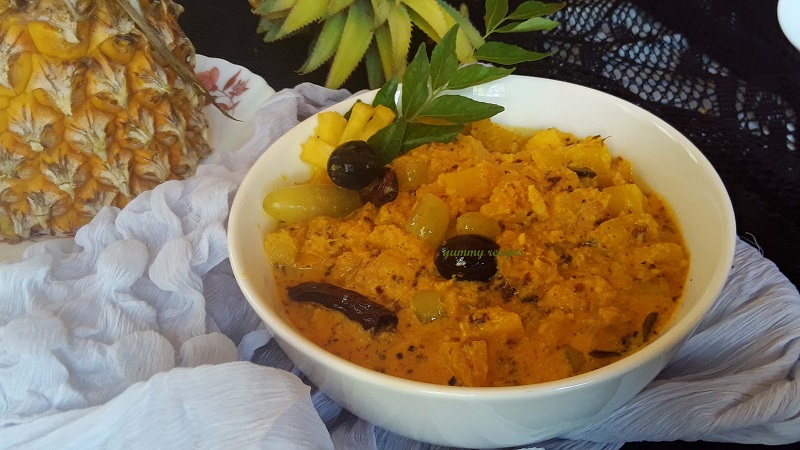 Let's see the preparation of pineapple pachadi bellow with detailed images. Please do try this and send your feedbacks in comment box.
Ingredients
Pineapple 1 cup chopped
Red chili powder 1 teaspoon
Turmeric powder 3/4 teaspoon
Water ½ cup
Yogurt 4 to 5 table spoon
Salt to taste
Fried coconut 2 table spoon
Banana ¼ piece chopped
Grapes 10 numbers
Grated coconut ¼ cup
Mustard seeds 1 teaspoon
Green chili 1
For seasoning
Oil 1 table spoon
Mustard seeds 1 teaspoon
Curry leaves 1 spring
Dry red chili 2
Method
In a pressure cooker add finely chopped pineapple, turmeric powder, red chili powder, sugar and water. Pressure cook for 6 whistles in high flame. Pineapple takes more times to cook. Keep it aside to set the pressure.

In a blender add grated coconut green chili and mustard seeds, crush it well.

Once the pressure settles open the lid and pour the crushed coconut, mix it well.

Cook it again by adding salt to taste, allow it to boil.

In a bowl add yogurt and mix well. Pour this in to the cooked pineapple.

Mix well, cook it for 1 minute. Switched off the flame, remove it from the stove.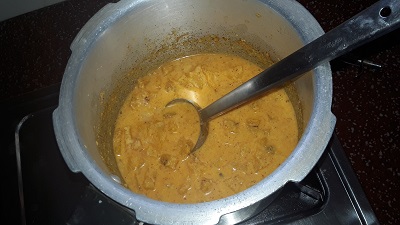 add fried coconut in to the pineapple pachadi mix well.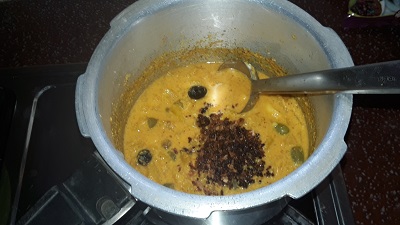 Heat a small frying pan with oil, add mustard seeds and allow it to splutter. Add curry leaves and dry red chili in it. Fry it for a second.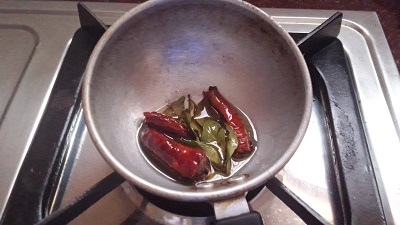 Pour this in to the cooked pineapple pachadi. The tasty and yummy pineapple pachadi is ready to serve with meals, enjoy cooking. Thank you all.