I love all chicken dishes especially when they are deep fried and coated in hot and tangy sauce. My favorite part of chicken is breast and wings. I usually make buffalo chicken wings for appetizer and pulutan. Buffalo chicken wings are often fried without breading. But my husband who works as a cook in an oil rig prefers coated chicken. This sweet and spicy chicken wings recipe is my hubby's version of buffalo chicken wings.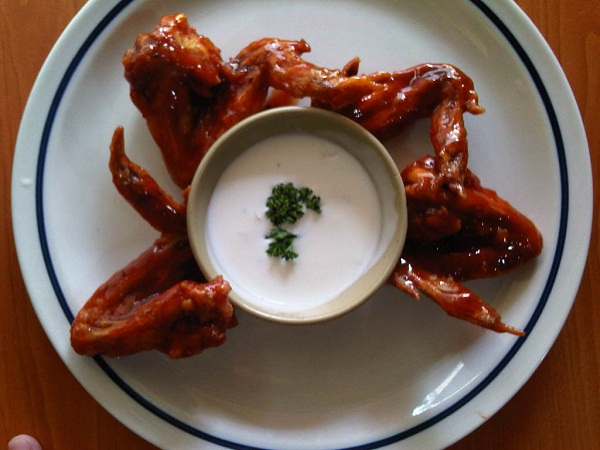 His sweet and spicy chicken wings recipe requires breading to give the chicken a crisp texture and honey for the sweet taste. Our daughter doesn't eat spicy food so honey is added to reduce the spiciness and make the chicken wings tastier. If you love chicken wings then you will this recipe too! It is simple and very easy to follow. By the way, this sweet and spicy chicken wing is my husband's recipe but I did the cooking because he doesn't want to cook much when on vacation.
One more thing, if you don't like the chicken too spicy, just reduce the amount of hot sauce. The chicken wings are served with a simple white sauce made of yogurt and mayonnaise.
Try this sweet and spicy chicken wings recipe and drop me a line or two of what you think. I love hearing from my readers especially those who have tried my recipes.
Sweet and Spicy Chicken Wings
Ingredients:
1 kl chicken wings
Flour
Tabasco hot sauce
Honey
Pepper
Salt
Ketchup
BBQ marinade
Direction:
Season the chicken with pepper and salt then dredge the chicken in flour. Set aside.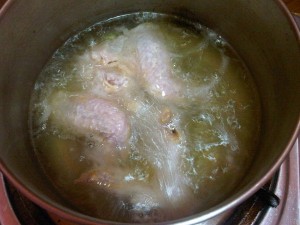 In a medium sized pan, heat oil over medium heat and deep fry the chicken wings. Once fried, remove from heat and set aside.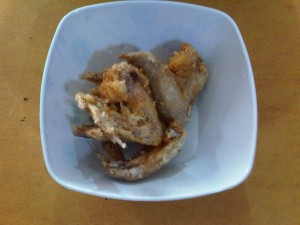 For the BBQ Sauce:
While frying the chicken, get a bowl and combine the BBQ marinade sauce, ketchup, Tabasco and honey. Stir until well blended.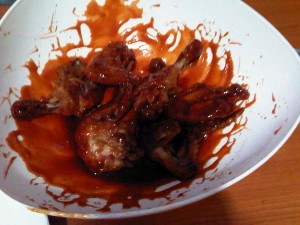 Next, pour the chicken into the bowl of mixture. Mix to coat the chicken evenly. Remove and transfer to a serving plate.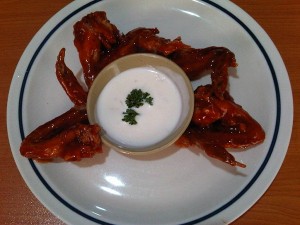 Serve with white sauce.
For the White Sauce:
Ingredients:
Yogurt
Mayonnaise
Garlic
Salt
Pepper
Direction:
In a small bowl, combine plain yogurt, mayonnaise and minced garlic. Season with salt and pepper to taste then set aside.
Thank you for visiting my page. I hope you find my recipe helpful. Please don't forget to bookmark this page to save the recipe for later use. Have a nice day!